The internet today is basically a goldmine waiting to be explored and exploited. Regardless of the reason, when it comes to making money online, there are plenty of things you can try. Among these are affiliate marketing and Amazon FBA, which are the most popular options out there. However, when it comes to making money, which of the two can actually deliver? To find out more about making money through affiliate marketing vs. Amazon FBA business, you can check out journalreview.org and continue reading below.
Affiliate Marketing: Making Money While You Sleep
Affiliate marketing is just that, "affiliate" and "marketing." Basically, you would become a third-party publisher to generate traffic and leads to another company's gain. Using your website, various companies can have you post banners or have you promote their products or services through blogs and other means. You would earn an incentive every time a sale is generated from your promotions. Because of this, you would need to target a certain company's audience or market, becoming an "affiliate" in the process.
Amazon FBA: Money Made Possible Through The Power Of Amazon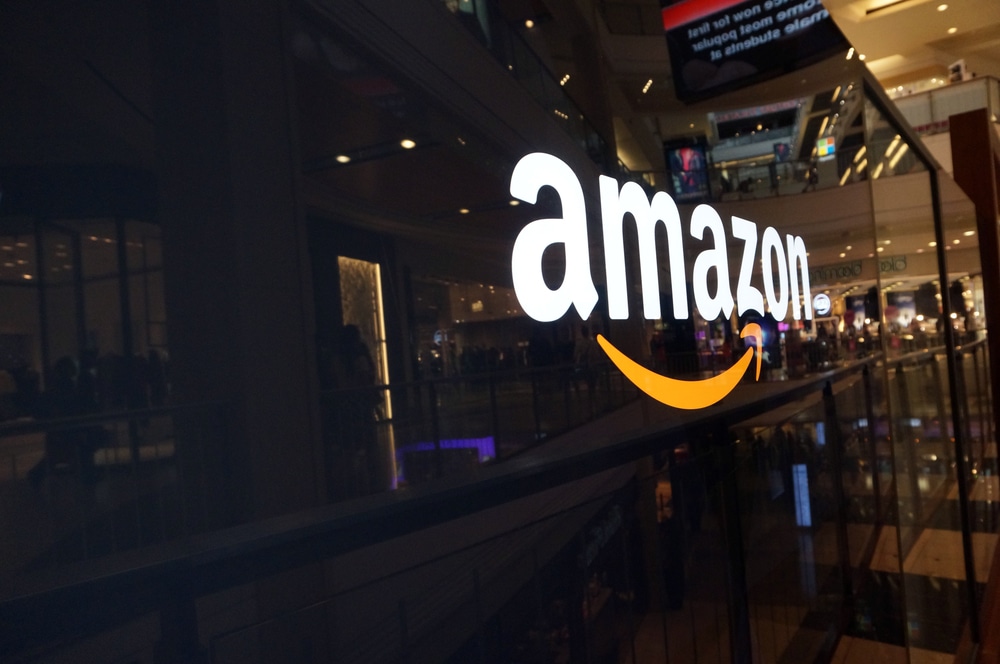 FBA stands for "fulfilled by Amazon" and just like what that phrase entails, money-making here is made possible through the e-commerce giant. In Amazon FBA, you'll be selling your own products, but Amazon itself will be storing them in their warehouses. When a customer makes an order from you, Amazon, too, shall be taking over the process of picking, packing, delivering, and tracking for you—for a price, of course.
Affiliate Marketing Vs. Amazon FBA: Which Is Better?
While the choice may be a matter of preference, there are certain factors that should come into play when determining which of the two is the better money-making platform.
Upfront Costs
How difficult is it to get into affiliate marketing or Amazon FBA? Let's start with affiliate marketing. Getting into affiliate marketing is not too difficult. What's even better is that the upfront costs are low to none if you know what you're doing. All you would need is a website and to do that, you have to register a domain and get hosted. The creation of the website comes after.
But probably the most important aspect of this venture would be content. You need to fill your website with content that people would be interested in viewing. Writing content is fairly cheap: You can either have other people write for you or you can write the content yourself for free. Afterward, most of the costs would just be for the promotion of your website. Once all of this is done, you would just have to wait for some results. Starting as an affiliate marketer does not need a big amount of money because you won't be buying products.
With Amazon FBA, however, the upfront costs may be a bit overwhelming for the financially unstable. Not only would you have to procure your own products, but you would also need to pay Amazon for the storage and upkeep of your goods, as well as the fulfillment of services. Furthermore, if your products sit too long at Amazon's inventory, the storage fees may give you some difficulty.
Not only that, but you would also need the upfront costs of starting a website, getting a website hosted, building your brand, and couple that with the costs of getting software for product research and securing capital for your products, you may be looking at a lot of money.
Ease Of Starting
While becoming an affiliate marketer has little upfront costs, the waiting time may be a bit too extensive. The reason for this is that you would have to wait for your website to grow and join the Google rankings before you can attract potential revenue from various companies. It is estimated that websites need about six to nine months before they can show up in the rankings at Google. Once your website has grown, you can then join an affiliate network or program. This would require a bit of patience because this is not a get-rich-quick scheme. Of course, there are other ways for you to earn while waiting for your website to grow, such as pay-per-click advertising or even Facebook advertising, but the true money lies after you have joined or built an effective affiliate program.
For Amazon FBA, starting could be fairly easy once you have the money and the products to sell. More than that, you may be able to see results in just a short time after starting because the moment you join Amazon FBA, you only have to wait 60 days at the very least to sell your first product. The two months will be spent on product research, getting samples, deciding on a product, securing and procuring the products, and then sending them to one of Amazon's warehouses. But once you do start selling, it may not take too long before you start earning and become successful. The general time it takes for Amazon FBA businesses to get started, however, is four to five months.
Compare 60 days to six to nine months, then you would know it's easier to start with Amazon FBA, provided that you have the finances to do so.
Upkeep
Getting started is one thing; maintaining it is a whole other idea that you should take into consideration is another. Remember that once you have gained momentum, maintaining or nurturing it would be the key to your success. Affiliate marketers don't need much upkeep besides the constant content creation their website needs, as well as the content needed by their client companies. But if you wish to grow as an affiliate marketer, you may need to expand by building more websites and providing the content that the websites will host. Not only that, but you would also need to think about social media and gaining attention at various social media platforms to reach a wider range of people.
For an Amazon FBA business, upkeep is a whole other battle. Think about storage fees and products that sit in storage for a long time. You would need to constantly pay for the storage and fulfillment of Amazon services, as well as keeping track of the inventory so that you would know what products are available, which ones you would need to buy, and what products are not selling. Customer service, thankfully, is provided by Amazon, as well as the packing and shipping of your products, so you won't have to deal with that. What you need to be focusing on, most especially, is how you can get into Amazon's first few pages.
Profit
The profit you can get from either affiliate marketing or Amazon FBA is definitely the reason why you're here. If you think this section will be the one that influences your decision, you may be in for a disappointment. This is because both options are profitable and the level of profit you can get from either is in the same range.
As an affiliate marketer, analyses show that you can earn as much as over $50,000 in affiliate income. About 9% of affiliate marketers back in 2016 earned such an amount while about 65% of affiliate marketers earned an estimated 5% to 20% of their annual revenue from affiliate marketing alone.
For an Amazon FBA business, you can earn as much as $50,000. Not only that, with Amazon being one of the biggest entities in the world today, you can only imagine the influence it holds with over 310 million active users (as of the last reported period). And your business can be a part of all that, too, which gives plenty of opportunities for sales and revenue.
Conclusion
Whether you're trying to get into affiliate marketing or starting an Amazon FBA business, there are plenty of opportunities for you to make money online. There are both positive and negative aspects to both options and you only need to consider your own needs and capabilities before making a decision.
Furthermore, you should not just limit your choice to one option. Once you've found success at either one of the two, you can also try your hand at the other.