Marketing is all about captivating customers with your brand and services. Today when the whole world is tussling with COVID-19, it has become highly important to think about the post-COVID era. With the COVID scenarios going around, many businesses have realized the power of online marketing. Online marketing is going on at a much faster speed than before. In simple words, we are going digital at a good pace.
In this post-COVID era, customers will look for more trustworthy and reliable partners. So what matters is the bond and strength with your customers. The biggest marketing tip that cannot be underestimated is your trust and relations with your customers. If you own a business, stay focused on maintaining a good bond with your customers. Strengthened relationships with customers can increase your sales up to 84%.
Businesses grow with repeated innovations and new marketing strategies. Moreover, wanting to make your brand stand in the market, you should focus on some market development strategies. Today you will know about the marketing strategies that should be put in place in the post-COVID era.
Small businesses that interact with clients, own property or equipment, or even just advertise for themselves, face certain risks every day. To ensure your hard work is protected, every business owner should have business insurance.
Let's see the most inspiring and amazing Post pandemic marketing strategies.
Retain existing customers
The first golden rule is customer retention because customer loyalty is most valuable. You create ad campaigns to bring new customers but don't forget to focus on the existing audience. Give back to them as they are the ones who stayed.
This was the old truth that customers should be the heart of the marketing journey. The new truth is a customer relationship and them being the central point of your customer journey.
Go online
After COVID-19 every one realized the power of online business. Everything shifted online within a few months after certain restrictions on businesses were imposed. As a brand, it is quite essential to market your products and services on different digital platforms like Facebook, Twitter, etc. This is the time when digital marketing experts and strategies help a lot in making a strong online presence.
Run ad campaigns having exclusive offers
After lockdown due to the pandemic, many businesses are reopening again. This is the best opportunity to gain customers. Running exclusive offers via ad campaigns will bring new customers. People are more attracted to promotional offers and deals. Moreover, the businesses that faced a lot in this pandemic like restaurants, tours, travel, etc. must attract customers using promotional offers. Various deals like membership offers, discounts, etc. attract more audiences and this eventually helps in earning a little more.
Empathy to your customers
Empathizing with your customers to feel them not for marketing purposes but just for humanity means a lot. Every time marketing is not about sales, sometimes it is about doing something right on human grounds.
The perfect example of showing empathy is the UK-based brand Morrison which changed its purpose. Their purpose was to "feed the nation" and they did it with the help of their partner Amazon. Their motive was more of feeding and less of marketing.
Creation of engaging content
Content has the power to turn the tables. Engaging content always gets enormous attention and viewers. Writing engaging content is an effective marketing strategy that pulls the audience without even pitching. Content writing should be a two-way conversation with your audience. Moreover, sending newsletters, and promotional emails should be a part of your content marketing.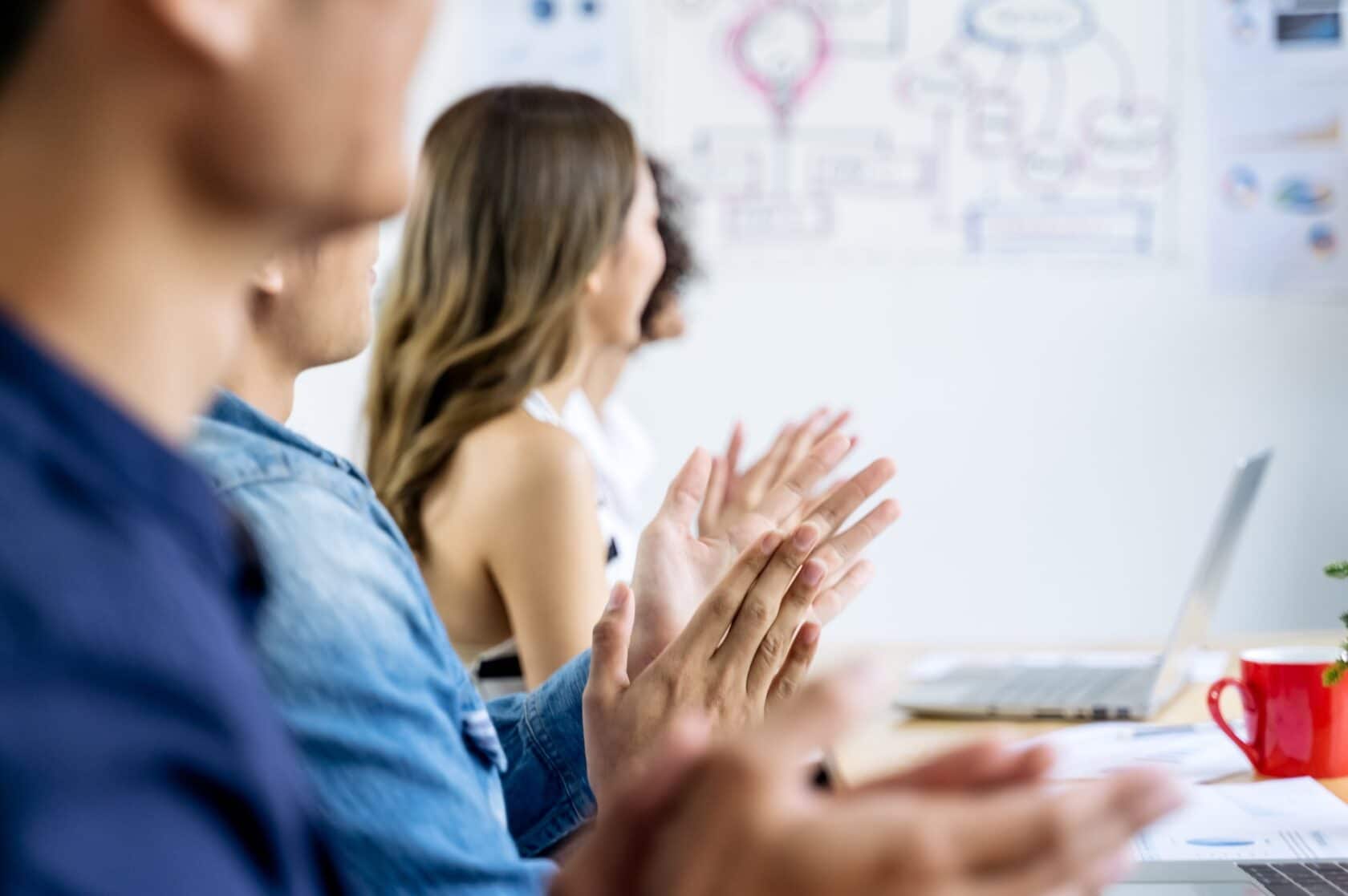 Regulate your communication strategy
With changes happening with time, change your schedules and writing styles. You cannot send the same formatted newsletter again and again. Recreate the content in a much better way. Take time and understand your post-COVID era customers.
The best way to communicate with your customers is by asking them questions. This may be a kind of survey to know the type of customers, desires, and their pain points. You can design a set of questionnaires that may be open-ended and close-ended. It will give ease to customers while answering and will convey their expectations to you.
Use SEO strategy
Search engine optimization is an important yet impactful step in the marketing strategy. SEO strategy is all about stuffing the right keyword at the right place and increasing the Google ranking. SEO is budget-friendly marketing.
Connect with the target audience
Social distancing is for physical meetings. Why distance yourself from customers? Connect with the audience and make them a part of your brand. Telling a story also keeps you connected with the audience.
The right message to right people
Deliver the right kind of messages to the right audience. Understand and have empathy with your customers. Send messages of care to your customers along with marketing and promotional offers.
Make your accounts on all the social media platforms and study which one will bring you better results. This is one of the most important ways to reach out to your potential customers.