The email service has become so convenient that most people can hardly imagine beginning their day prior to properly checking their inboxes. As a matter of fact, statistics show that 26% of people check their inboxes before getting out of bed and 18% – while driving. With 53% of email users accessing their inboxes on mobile devices, it naturally follows that webmail is gaining popularity. What about desktop email clients? Are their days numbered?
We wouldn't exactly phrase it that way. According to Litmus Email Analytics, the most popular email clients are Apple iPhone (28%), Gmail (26%), Outlook (9%), Apple iPad (9%), Apple Mail (8%), Yahoo! Mail (7%), Outlook (2%), and Google Android (2%). Things are pretty mixed, with percentages changing rapidly. Many users opt for both webmail and desktop clients. Pros and cons for using either are leveled, too, and depend greatly on the needs of the user.
Pros of Desktop Email Clients
Offline Work
Most webmail users state portability as its greatest benefit. While it holds true, the benefit comes coupled with a number of cons. For one thing, webmail works only when the user is online, which makes it an expensive solution for people who travel often and those suffering from limited internet access.
Desktop email clients, on the other hand, are easily manageable even when offline. They allow for a seamless re-reading and message composing, with tight scheduling allowing for sending and receiving new messages once a device goes online.
Encryption
Another huge benefit of desktop email clients is its spotless encryption. Not meaning to say that webmail doesn't offer any; it's just that desktop clients do it on a far advanced level. The main issue with the emailing of today is that email accounts are easily hacked and messages intercepted. Both tasks become more difficult to perform in case of the encryption rendered by desktop email clients. Simply put, these clients allow the user to maintain control over generation tools and store keys.
Back-Up
Further out, desktop email clients do a splendid job with backing up messages. Just imagine the horrors of losing your important emails due to an inconvenience. You will never face that challenge when using a desktop email client.
Advanced Attachments
Unlike webmail, which allows for attaching files of limited size directly to a message, desktop email clients offer an advanced solution. Scilicet, senders can choose where to host attachments – they can either plaster them directly into the email body or automatically upload them to Dropbox or other external tools, providing the recipient with a download link. The practice means there is virtually unlimited storage space available.
Advanced Filtering
Desktop email clients are a godsent in terms of folder organization. Albeit webmail does offer some convenient solutions, it can't hold a candle to its desktop counterpart. The range of functionalities on hand includes, but is not limited to, filters, priorities, flags and categories.
In addition, extended priority features are also provided by a number of add-ons, depending on the client. Two notable examples offering the latter are Postbox and Thunderbird, but they are by no means the only ones.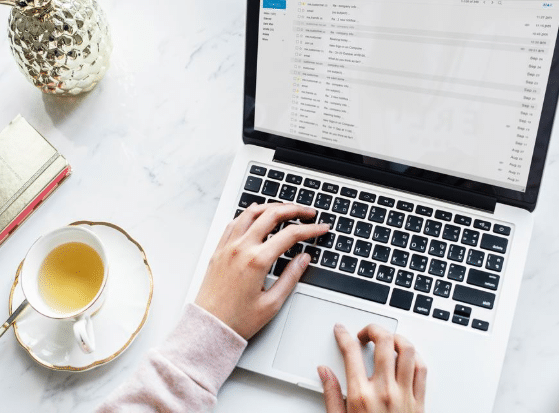 The Famed MS Outlook and Its Alternatives
MS Outlook is one of the most widely used desktop email clients. There is a good reason for that, given that it is a convenient tool with a long tradition, but that still isn't to say it is without alternatives. MS Outlook is not a free tool and is by no means the best solution for everyone.
Reputedly the greatest benefits of MS Outlook's are its spotless functionalities ranging from email sending, receiving, and filtering.
Wait, don't desktop email clients do exactly the same?
They do, but as to the end result, it varies from client to client. Among the best, free alternatives to MS Outlook include Windows Live Mail, Mozilla Thunderbird, Opera Mail and Zimbra Desktop.
Windows Live Mail comes packed with the Windows Essentials suite, with its most cherished feature being the two-line vertical view. The client also provides newsgroup support, calendar integration and RSS feed. Last but not least, Windows Live Mail supports Microsoft Exchange ActiveSync and DeltaSync protocols, which do marvels in terms of email syncing.
Mozilla Thunderbird is as popular as it is convenient. It supports Windows, Mac and Linux and relies on the very same Gecko engine Firefox does. Among other benefits, the latter allows for using themes and extensions.
Opera Mail is a brainchild of the Opera browser developers and was indeed a part of the browser originally. The client is fully customizable and features a two-line vertical view just like Windows Live Mail.
Zimbra Desktop is a powerful syncing tool taking care of email, contacts, calendar, files and documents. Zimbra aggregates information across accounts and social media, making sharing as easy as it gets.
On top of free alternatives, there are also numerous paid clients that are more affordable and no less convenient than MS Outlook. One example is SeaMonkey, which blends functionalities to make a multi-purpose communication tool.