Given the prevalence of social media these days, and the 'always on' lifestyle favoured by many, it makes sense to use the power of social media to find a job, further your career and network with others.
One work experience student managed to combine all of those when he was asked by Southern Rail to manage their social media (BBC News, 11 July 2017). But for the majority of people, it's not quite that simple.
Social media is much more than a place to chat with your friends now, even if it has its roots in the messenger services of 20 years ago. Freelancers and entrepreneurs have used the likes of Facebook, Twitter and LinkedIn to promote themselves and their portfolios for years. Brands have also started to share job opportunities, ask for input from their followers, and react to criticism and praise shared on the various platforms. LinkedIn allows clients to approach job seekers directly, while services such as Twitter and Facebook can serve to increase the number of people aware of opportunities when a company is hiring.
The CV is not dead
If you're looking for a new job, you should still (and first) have an up-to-date CV. This can then be shared with interested parties who may have been in contact via social media. LinkedIn and online job sites have largely replaced the traditionally printed advertisement, and increasingly, job seekers are applying directly to those companies they would like to work for rather than going through an agency.
For professionals, LinkedIn is almost de rigeur, as at that level, a social media check is to be expected as part of the application process in the same way as references are routinely taken. Adding your LinkedIn profile link to your other social media accounts allows potential employers to easily access it, plus it indicates that you're seriously job hunting and open to interview requests. Linking your actual CV to your social media may not be so wise, given that it contains your contact information and probably your address too. But by all means, add your social media handles to your CV. It shows you have nothing to hide from employers, reputation-wise.
Followers can count
Using social media to follow organisations where you might wish to work can increase your chances of seeing the right thing at the right time. The key is to remain professional, as the Guardian points out, even on informal social media such as Facebook and Twitter. Facebook is the cornerstone of many people's social media use, and increasingly companies are using it to advertise their vacancies as well as promote their brand. The problem with this approach is that many people use Facebook very informally, to keep in touch with friends and family, and so it may not be a suitable platform for everyone to use for job hunting.
Online search
Social media can also help find suitable opportunities, simply through a standard keyword search. Job seekers looking to see who is tweeting or posting about vacancies in their area of interest can quickly pull up a search of the most popular or most recent posts using any given hashtag. Likewise, recruiters can search for potential employees in the same way, so if you're interested in finding work in a particular field, you should consider posting about this using suitable hashtags, following companies in the location or field and even engaging with them by replying to their tweets or posts.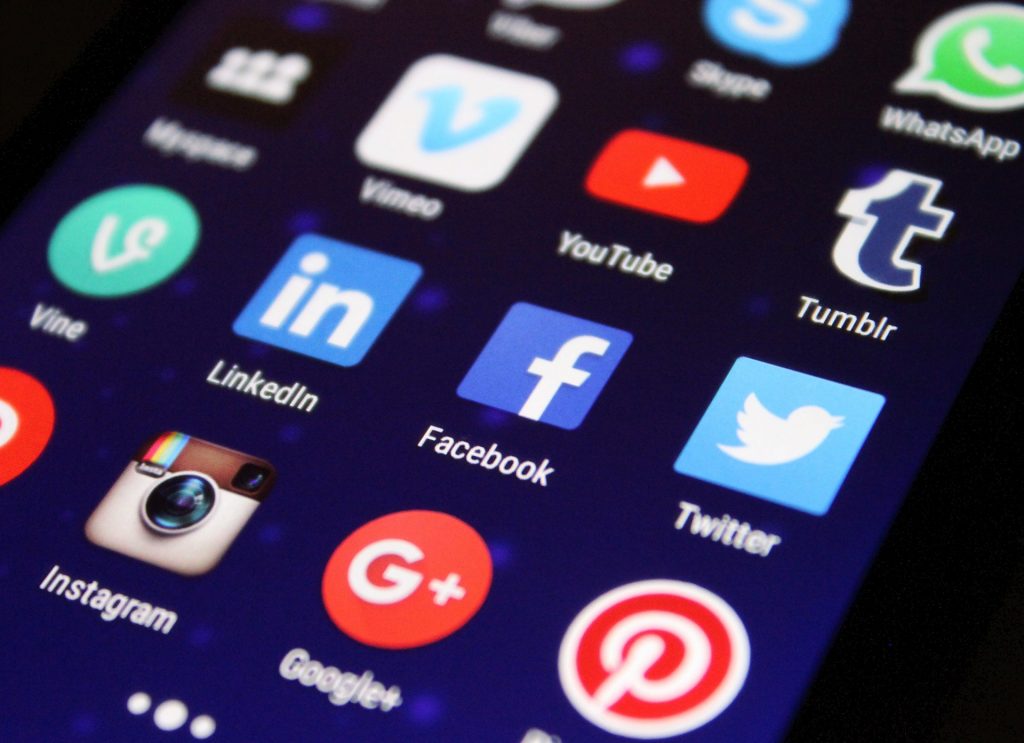 Use the correct privacy settings
If you think your Facebook account may be a bit too spicy for your future career prospects, you could either change your settings so that only your closest circle see the full feed, or set up a completely new account just for your job hunting efforts. Research from betting sites shows that even with 240 million likes an hour on Facebook, it's more or less the law of the internet that the one colourful post you thought you had buried or deleted will resurface to smack you in the face mid-interview. Using Facebook Lists is a good way to separate your private and professional contacts. That way, you can customise the settings to the list – and ensure that your professional contacts remain oblivious to that boozy party photo from five years ago.
Use your skills
If you are looking for work in any area of the media or IT, it is sensible to showcase your skills using social media. Blogs, vlogs, Instagram, YouTube and other platforms can all be used to show off a portfolio of work. If you are between jobs, then freelance gig economy platforms such as Fiverr and Upwork may also be useful in keeping your hand in while searching for a new job as well as giving up-to-date feedback on the quality of your work.
Research is key
Social media is a great research tool. LinkedIn can be used to unobtrusively scope out companies, follow their key staff and keep up with industry trends. Hashtag searches and hashtag following will ensure that posts with the given tag are displayed in your feed. This will save hours of searching by bringing relevant posts to you but bear in mind that some platforms behave differently on the web version compared to the app. You may also find that following hashtag brings useful articles on job hunting as well as information on your preferred companies.
It can be a slow burner
Reputation building and networking can take a while, but at least it's now possible to network remotely rather than relying on the 'old school tie' or the people your father played golf with. Making yourself known to the influencers in the companies you are targeting doesn't happen overnight, but the truly savvy job seekers will start building their career path long before they actually leave their present role if they have a chance. Or they will choose to take a more senior role for a limited time, such as a secondment or fixed term contract, in order to gain experience as a stepping stone to where they really want to be.
Vary your approach
TheMuse has a long list of things that successful job seekers have done on social media in order to find a job. Given that recruitment professionals are more likely than ever to check out candidates' social profiles before offering an interview, anything that you can do to improve your chances of being selected has to be good. This list covers standard things like cleansing your social media of dodgy photos and posts and using appropriate privacy filters, but also more unusual ways to be noticed, such as sharing posts, participating in 'tweetups', or Twitter chats, and creating Instagram or Pinterest accounts for interview outfits, CV layouts or useful career advice you learn along the way.
The right to be forgotten
Talking of removing dodgy photos, if you fear your social media presence is that dire, a reputation management company might be able to help. These organisations typically try to raise positive search results on any given term up to the rankings, while burying negative press. This can include submitting takedown requests for plagiarised or libellous content or submitting a right to be forgotten request as well as thoroughly checking all social media. This should, however, be the absolute last resort for any job seeker as it is an ethically grey area.
Using social media sensibly to network and find job opportunities will allow you to maximise your chances of career progression and also interact with a wide range of people along the way. Provided your social media profiles are clean, professional and current, being active on social media should be a bonus to your job search, not a hindrance.