Best BCA College in Jaipur – Top 5 Best Colleges, Survey 2015
CBSE board results are out and all the students are in a rush to grab the best college in the city. So, if you are planning to go around and get the best college in the pink city JAIPUR here we have done research going through different college around the city and our results will surely help you to start your college life with a boom.
Rahul Khemani of ProTechnoinc has organised a survey in Jaipur city to find out the best college, Our survey is done on the basis of following aspects:
Level of Education
Overall Result in University
University Toppers
Class Environment
Teacher Eligibility and few more
Standard of College
Below are our results in which St. Xavier's College, Jaipur surely won the game.
1. St. Xavier's College Jaipur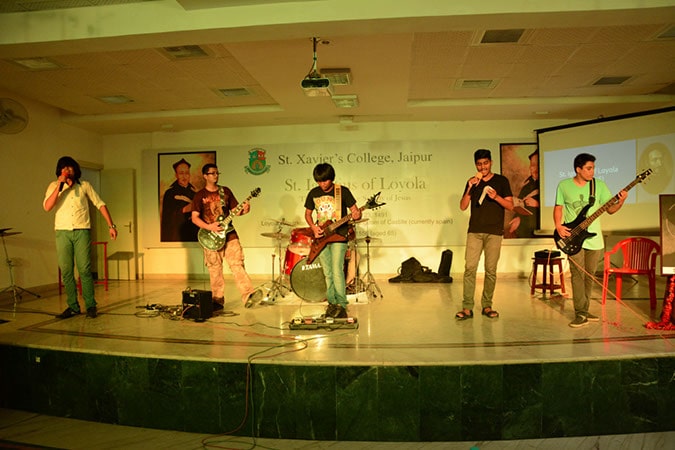 St. Xavier's College has been in the city since past 5 years and its been up to the level of its name.The college provides regular classes, which strictly includes compulsory attendance, strict gate timings, regular co circular activities which includes Imera (photography exhibition) and College's annual fest has been named as ZEST.
The college has more from the academic part the courses include BCA (Bachelor of computer applications) which is completely techno related. Faculty has been really impressive, we met many BCA students who were running their own website. The decorum of the class is really impressed us St. Xavier's college has been providing the TOP results in the City and has been the best placement from the past 3 years
BCA Department of ST. Xavier's College also accepts students who don't have a science maths background and is the only college in city who does that.
For more info check out the college website: St. Xavier's College Jaipur
2. Poornima University, Jaipur
Poornima University upholds the idea that education is a powerful tool to transform individuals, communities and the nation.
PU's unique learning environment will nurture the spirit of enquiry, creativity, problem solving, entrepreneurship and innovation; and promote hands-on and cross-disciplinary learning; and inculcate a raft of values, job and life skills. This will ensure that PU students are transformed into well-rounded, industry-ready individuals, who are equipped to take on leadership responsibilities from day one of graduating from the university.
For More info visit Poornima University Official Website
3. Apex Institute of Management & Science
Apex Group of Institutions is founded by Sanjay Shiksha Samiti, (An Educational Socity Regd. Under S.R. Act. 1958) .The Society during the past 50 years of its glorious & meaningful existence has emerged as an "organization of Excellence" offering remarkable contributions in the field of higher & technical education, apart from its contribution made in school education. The professed aim and objective of the society is to impart quality and value based education to students from PG (Play Group) to PG (Post Graduate) in Rajasthan and other parts of the country.
With an emphasis on innovative programs, dynamic curriculum and general education skills, we are committed to being a pioneer in the field of career-focused education.
Visit AIMS Official Website for more info.
4. Jaipur National University
Jaipur National University, Jaipur, a Private self- financed University, sponsored by Mahima Shiksha Samiti, came into existence on October 22, 2007, through an Ordinance of the Government of Rajasthan. The University is one of the many institutions of the Seedling Group of educational institutions of the Mahima Shiksha Samiti.
Visit JNU's Official Website for more info.