Everybody knows Dropbox, and almost everybody uses it. Considering how ridiculously easy to use it is, there's nothing to wonder at its popularity! Dropbox is valued at close to $10 billion – that's how impactful it has been. Setting up Dropbox is as easy as 1-2-3. Create an account, install Dropbox software, and you're ready. Then, why are we even considering the idea of Dropbox alternatives? Good question.
For starters, Dropbox has always focused on making it easier to backup and share content, and data encryption has always played second fiddle. This gives even small business owners jittery feet before they get their teams to agree on using Dropbox for data sync, archiving, and collaboration. These users\can choose to increase overall security using low-cost options. Anti-viruses are the obvious example, but they can also encrypt their online connection through securing their WiFi connection when uploading, but this only protects that single gap. Even for large enterprises such as BPO operations with strong document sharing, regular backup, and massive space needs, there are other challenges with Dropbox. For instance, it lacks the kind of granular access level control that can really make a cloud-based data backup and collaboration platform powerful. Then, it has battled device management related issues in the past and continues to do so. Also, enterprises looking for Active Directory Integration with Dropbox are limited in the flexibility they'd otherwise want to enjoy. Leave everything aside, and you'd still agree that it helps to have more than one option. This guide will help you understand and choose among 5 alternatives to Dropbox.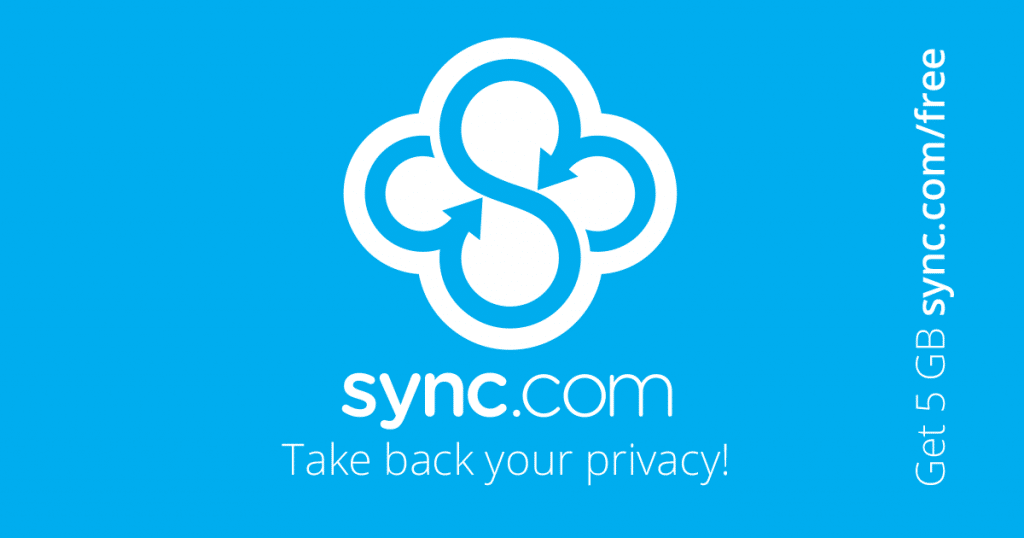 This Canadian cloud-based data storage, backup, and collaboration solution flaunts its security readiness like nobody else. Apart from the routine file sharing and syncing features, Sync.com adds automated cloud backups in the mix. Then, there are advanced device and user controls.
Most importantly, Sync uses a zero-knowledge encryption mechanism, which means your data is not replicated in any way, anywhere. In its pro plan, Sync.com even offers HIPAA compliance, which makes it a great option for businesses operating in sensitive markets like healthcare and banking. The best part – you get almost all the Pro plan features in its free package, the only limitations being the 5 GB storage space limit, and absence of multi-use collaboration on documents and files.
More exciting functionalities on offer include file sharing links with expiry dates, granular file and folder access management, and fast file transfers. A bit more on Sync.com's security features – it leverages 256-bit AES encryption to manage your files and uses 2048-bit RSA private keys to lock them. Then, your passwords are never stores on Sync (not even the hashed versions).
SpiderOak cloud storage solution has clocked fast growth rate over the past few years and is a pretty good alternative to Dropbox. Its zero knowledge policy ensures that all your data is backed up before it leaves the website, ensuring zero risks of replication elsewhere. It uses a 'shared room' concept, where you get a password protected storage area, and you can share files with others by sending them invites via personal email, embedding a link in a website, or by sharing file link. It blends online storage capabilities with syncing and collaboration and makes a strong case as a highly useful alternative to Dropbox.
Remember MegaUpload? Its founder Kimdotcom is also the force behind this rather new cloud backup service. Most notably, MEGA offers you 50 GB of free storage space, which makes it of high appeal for startups, personal users, and SMBs. Next up, MEGA positions itself as a strong player in terms of security, using password protected master keys, block segmentation, and encryption keys to secure all data transfers. It works like Dropbox; that is, you can drag and drop folders and share them with multiple users, and it works across devices and operating systems.
The biggest surprise that pCloud throws at you is its free 20 GB storage space offer. Compare it to Dropbox's 2GB, and you know you need to read on! It's easy and intuitive to back-up your folders – just drag and drop them on to the pCloud folder. Also, you can easily share your files and folders; pCloud creates shareable links and distributes to recipients. Whereas multiple users can't edit the same document in parallel (because of version management issues), it does offer most functionalities you'd expect, such as incremental backups, automated backups, Instagram and Facebook data backups, and file archiving, Did you know – pCloud floated a 6-month challenge to hackers across the globe, and nobody was able to hack its systems! Need more reasons? Go for its free trial (14 days).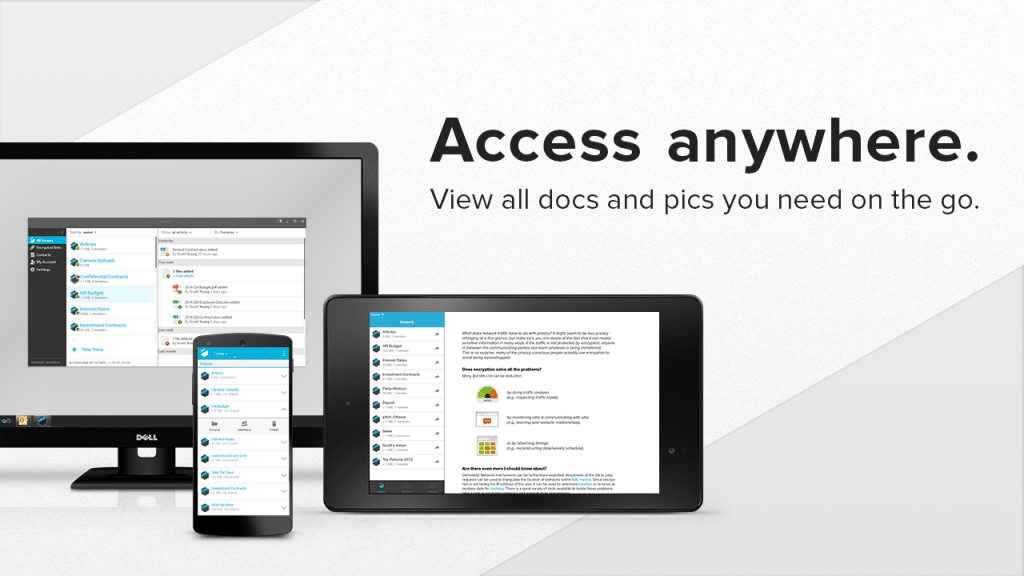 You can access Tresorit on your desktop, mobile, tablets, and online, so compatibility is never going to be an issue. With 5GB free storage, you can try it before you buy it. It creates private storage space on your device disks, called Tresors, from where the syncing takes place. Sharing files is easy – once the folder is uploaded, you can just click and get a shareable link. Access management is a breezy affair, with a fair degree of control. 2-step verification, granular folder and file access control, and activity logging for 7 to 90 days – these functionalities make it a powerful Dropbox alternative.