Why is everyone today "moving to cloud", "running in cloud", "storing in cloud"? What's the big deal and why has it taken the Internet by storm.
The answer is simple – Cloud Computing has simplified life all around. It's a place where all data can be accessed easily and quickly and placed securely. Located at the other end of your Internet connection, cloud has three main features –
You just use it – you are in no way needed to maintain it or manage it
You can access cloud-based services round the clock while on the go from any Internet-enabled device
You need not worry about running out of capacity unlike conventional services – cloud capacity is infinite.
Basically, it boils down to carrying a computer with you that does not need a hard disk to function as you can get to the cloud server faster for any applications.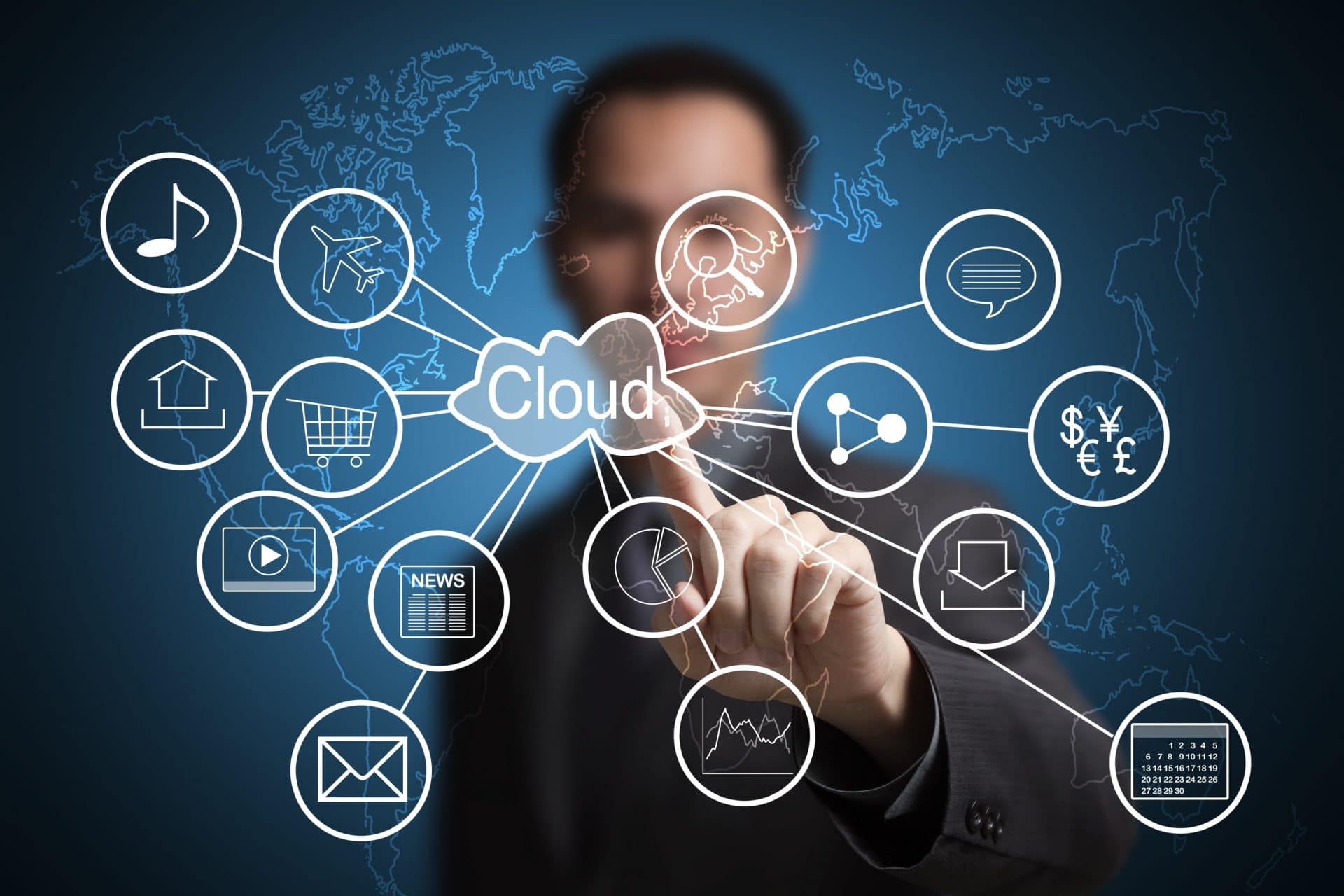 History of Cloud Computing
While the Internet goes back to the 1960s, it was not until the early 1990s that it began to be widely used as a business tool. As connectivity speeds rose for the Internet, an Application Service Provider (ASP) appeared on the scene which brought computer applications and ran them for their clients for a monthly fee. By the 1990s cloud computing began to take shape and took on the form as we know it today. It was introduced by salesforce.com and the application was structured to:
Be accessed from any web browser over the Internet
Be run "on cloud"
Be accessible to almost infinite number of customers at very affordable rates
An example will make this concept simpler. For instance, say you have your website designed and developed by One Stop Media, a well known and reputed web development agency in Melbourne. But instead of having your own server which has to be bought at heavy investments, you store all your needed data and applications in the cloud. You get the benefit of unlimited storage space as well as fast and speedy downloads and uploads.
Businesses today have realized the huge benefits of cloud computing, one reason why this platform has witnessed exponential growth. Companies around the world in 2013 spent an estimated $47 billion on cloud services, in 2017 that is expected to exceed $108 billion.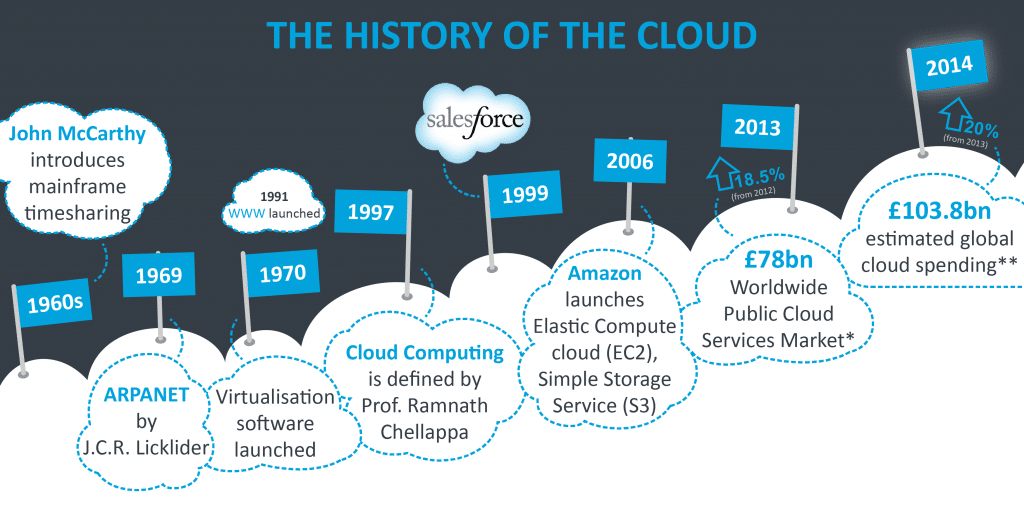 Benefits of Cloud Computing
Here are some of the reasons why cloud computing today is a globally accepted phenomenon
Affordability – High levels of investments in new equipment, cost of licenses and expenses on integration and consultation are some of the inevitable capital expenditure for installing new equipment. With cloud computing, all these costs are eliminated and the resultant savings can be used more profitably for other core and productive activities.
Scalability – As business needs change over time, you can decrease or increase the number of users and pay only for what you use without ever having to worry about running out of capacity.
Zero maintenance – In any organization, most IT staff are primarily engaged in patching, upgrading or testing applications. These functions are all taken care of in cloud and your staff will have more time to spare in creating and designing new programmes and projects.
Highly secure – Any loss of hardware or data through hacking by unscrupulous elements can have serious repercussions on your business, more so if they are confidential and classified. With cloud computing, all data is fully secured and safe. Even if a laptop is lost or stolen, you do not have to worry about data that was stored in it as you can download the same again on a new device.
These are grounds why cloud computing is such a big deal today in the modern business environment and its functioning.