Snapchat is a one of the most popular Photo Messaging application available for smartphones.
Using Snapchat users can take photos, record videos, add text and drawings, and send them to a controlled list of recipients. These sent photographs and videos are known as "Snaps". Users set a time limit for how long recipients can view their Snaps after which they will be hidden from the recipient's device and deleted from Snapchat's servers. According to Snapchat in May 2014, the app's users were sending 700 million photos and videos per day, while Snapchat Stories content was being viewed 500 million times per day.
it is entertaining to use Snapchat, still like any other app there are restriction. Till now you can only send those Photos and Videos that are taken from SnapChat Camera, making it difficult to send other Photos and also viewing in Gallery.
But, there is an app named "SnapHack", through this app you can send any photo or video from gallery and even you can also save Photos that you receive from users.
Till the last month it was available in Play Store but due to some privacy violation it was removed from Play Store but you can download and install it manually from the below link.
How to Send any Photo or Video in Snapchat Through Android?
Step 1 :- For this firstly you need to download SnapHack.apk from the below link.
Download SnapHack from Google Drive
or
Download SnapHack from 1Mobile
Step 2 :- After that install SnapHack.apk in you android Device.
Step 3 :- Next, Login with your SnapChat Account.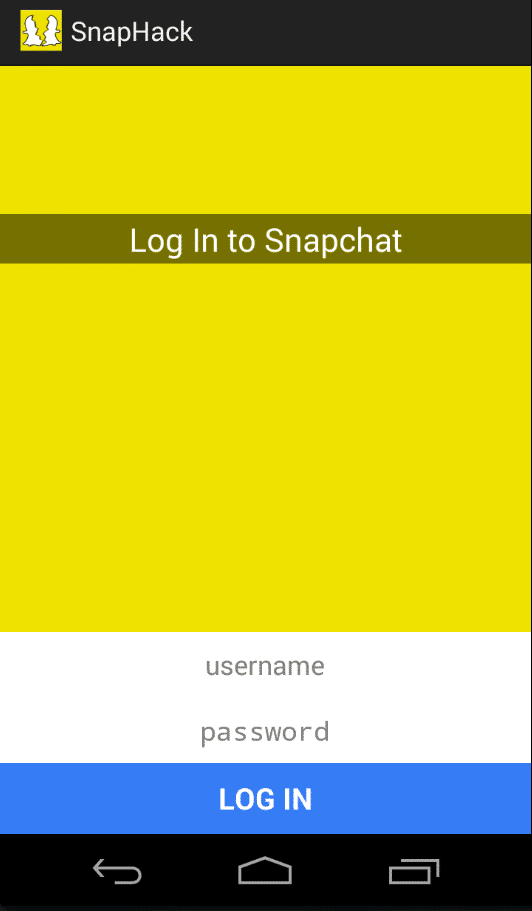 Step 3 :- After Loging in, click on Choose File button to choose your Photo or Video from Gallery and then select your contact to send.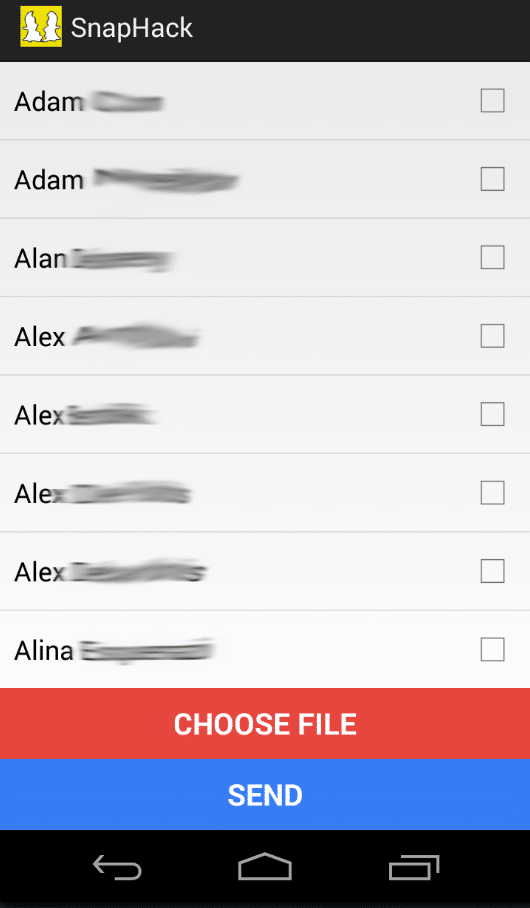 That's it, now you can send. any photo or video from Gallery and you can even save Snaps that you receive.
If you like this article then please subscribe to our mailing list.
---
---