Tracking mobile phones have become more than the important task in today's generation. In our day to day's life, due to modernization and contracted time period, we are not able to give time to our family and loved ones. Our attention span has gradually decreased to a petty level due to which distances have been created between us and our loved ones. We as human, unwillingly and unintentionally are gradually moving towards an era of isolation and disorientation. An era where there is a concerned absence of our loved ones. Whether it is the relation between parents and kids, or a group of close friends who are busy in their own lives, these problems are prevalent at every level of our society.
But how can it be overcome? Is there no solution for this? There is! And it is mobile tracking apps!
As fancy as it sounds, they are loaded with an equally fancy feature that will help you to be around your loved ones and to know where they are. Due to modernization, many such modern needs started to be considered and fulfilled and one such solution to these needs is mobile tracking apps.
Fortunately, there are several of applications and websites available on the internet through which you can easily track and monitor your loved ones be around them.
So let us take a look at them.
Mobile Number Tracker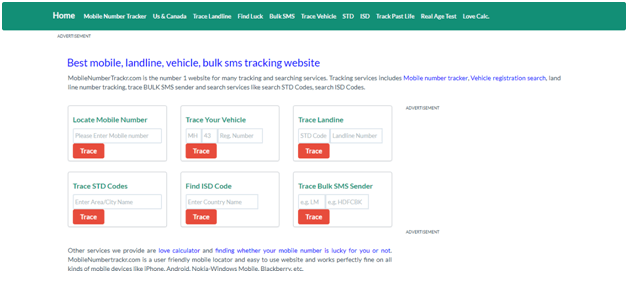 This is one of the websites that will help you track your kids, your loved ones or your group of friends. The website efficiently tracks down the phone and that it also in few seconds. To use this website you don't any prior registration. All you need to do is go to the Mobile Number Tracker and enter the mobile number that you want to track. Within few seconds the website will track down the location of the entered mobile number. It is user-friendly and easy to use. The app has received good reviews and is used by millions of people. So visit this website if you feel like tracking someone's phone.
Apart from the website, there are several applications available on the internet that will help you get in touch with your loved ones with their mobile tracking features. They are precise and provide quality results to their users. So let's take a look at it.
Norton Family Parental Control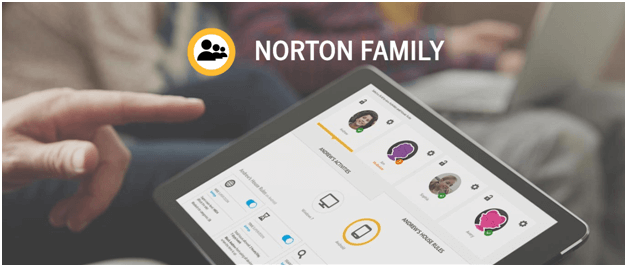 Available on iOS and Android, this app is great for those who want to stay in touch with their family, especially for the parents who want to stay in touch with their kids. The app efficiently tracks the phone that you want to. So now with this app, you can easily track your child's phone, which will help, both the parents and kids to stay in touch with each other. The app comes with a $49 annual subscription.
Family GPS Tracker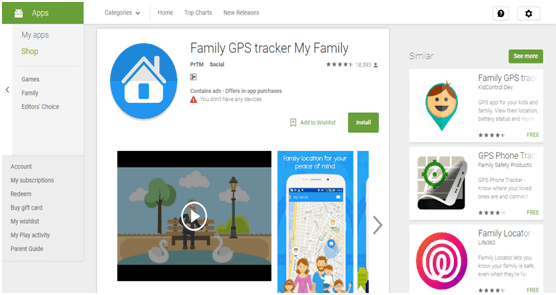 Family GPS tracker is another app that will help you find your friends and family members on the map. The app is available only on Android platform and will help you determine a real-time location of your loved ones. The app also has a child mode which doesn't allow your child to turn off the location settings of their Smartphones. The app also allows you to set entry and exit points so that if anyone enters or exits that particular area, you'll be instantly notified. Apart from that, one of the cool features is that it allows the members to chat and have a conversation. Hence, with this app, you won't be missing your loved ones anymore.
Find My Friends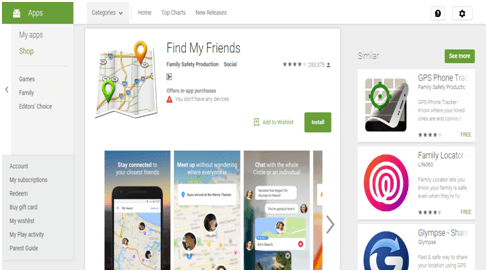 Yet another android tracking application that will help you track your loved one's phone. Whether it is your kid who stays up late till night or whether your friend who never comes on time, the app will efficiently track down your kid, giving them no chance to excuse. The app tracks your friends and kids on the map, giving you a real-time location, also, the app allows you to chat with them so that you are can ping them if they are late as usual.
---
Hence, by using this website and applications, you can always be in touch with your friends and family members and never have FOMO (fear of missing out). the website will help you to track the phone of your kid's or your friends, however, if you are looking for more than a tracking software that allows you to monitor as well, then the applications are best for you.