We all love listening music as that is mostly the best-considered way through which you can make out your way from all the stresses and help you feel and enjoy the deep bass.
Talking among the most sought after kinds of headphones, the headphones with powerful bass are certainly the most popular choices of the customers since the evolution of hip hop, electronic music, and different other heavy bass genres. If you are a hardcore audio enthusiast, this possession would is a must for you. A comfortable headphone is all that you need to embark upon an exciting journey of portable music listening.
Here are some points that you must go through in order to select your perfect bass headphone:
---
1. Select the Type
It has been found out that a lot of people have got misconceptions regarding the size of headphones where they think that the size of the headphone is the best way to determine its ability to produce booming bass. The type of headphone is the first thing that you need to consider in order to look into the advantages and disadvantages of on-ear, in-ear, and over-ear headphones.
In-ear headphones are usually called ear buds, and they come with amazing portability and unprecedented convenience of usage. One can choose to fit them easily under the bike helmet. You would not have to worry about knocking them off your head while you work out as well as can toss them into the pocket after you have used it. They are also known for producing a better passive noise population.
In recent years, Bluetooth in-ear headphones have become quite popular as they provide a higher degree of freedom without making a mess with wires.
On-ear bass head phones produce a better portability with a deep and spacious bass. These small and foldable headphones are good enough to deliver an enjoyable bass. However, they are more comfortable to use than that of the over-ear head phones.
The over-ear headphones appear big and powerful as the sheer size of the article provides ample space to the manufacturers wherein they incorporate large drivers to reproduce deep sub-bass frequencies. The pressure is distributed over a larger area, thereby helping a user to fetch long hours of comfortable listening.
Also Read: 7 Best Earbuds [In Ear Headphones] to Buy In 2017
---
2. Sensitivity
It is said, that the headphones with a higher sensitivity are most preferred since it would be capable of drawing more current out of the amp with an equal efficiency.
---
3. Drivers
The vibrating part of the speakers or headphones that are known for sending ripples through the air is known as drivers. The large driver that comes with a speaker is called a woofer and its main function is to produce an exciting bass. The head phones that are commonly available in the market usually comes with a dynamic driver that converts the electronic signal to that of an acoustic signal through the EMF.
---
4. Frequency Range
While purchasing the head phone, take a note of its frequency range to determine how the sound is transmitted through the ear to the eardrums. Most humans are capable of hearing sounds of 20 Hz as it is the lowest frequency audible to us. However, if you go below 20 Hz, you would be able to feel the sound rather than hearing it. The sub bass part in terms of its frequency ranges from 20 Hz to 60 Hz. Headphones that tend to amplify the sound too much usually make the music unclear and bloated.
---
5. Bass Boost
Look for headphones that feature bass boost functionality. You can also choose to install a third party music player on your device or use a multi-band equalizer. This will also help you in customizing the sound signature of your headphones.
---
6. Design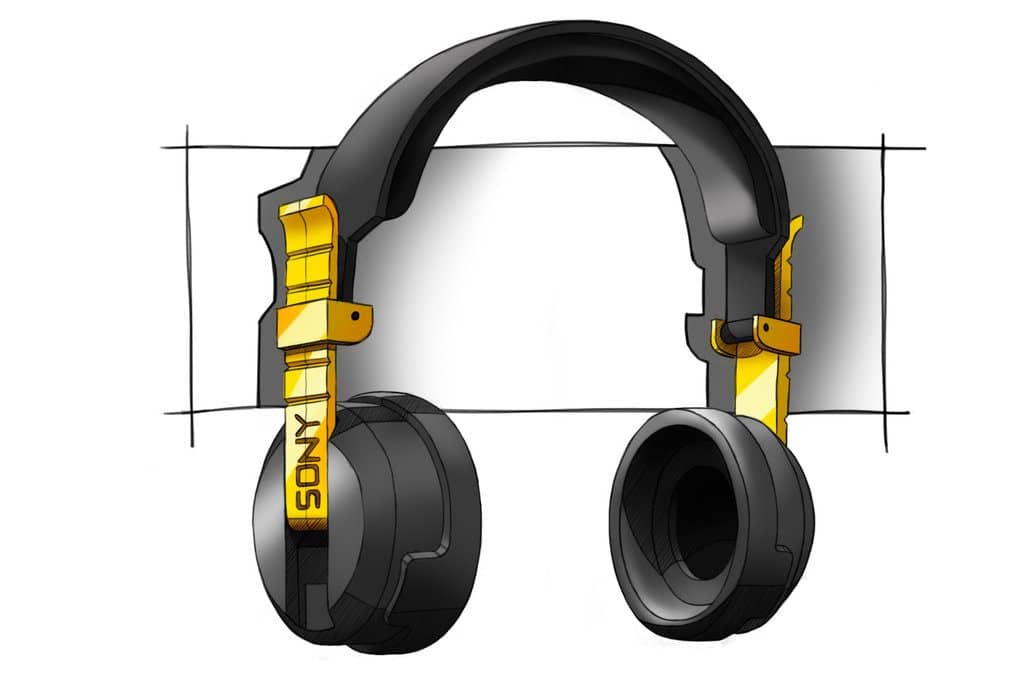 Manufacturers are set for competition and a lot of varieties are available in the market. A lot of funky and bright colors are available at the stores and each of them is good to justify the unorthodox designs which most people usually prefer these days.
---
7. Comfort Level
This is a significant factor to look for while choosing your headphones as it is quite obvious that the ones that cause pain to your ears will ultimately be tossed aside.