Some of the most basic features you should look for while selecting the best anti-malware software for your Windows system should include features like real-time security, effective threat detection, protection from all existing & emerging threats, data protection, online security, etc. Here, we have discussed some of the best anti-malware tools for your Windows system that fits into all security needs.
Adaware Antivirus
Adaware Antivirus helps you keep your computer safe from all cyber threats effectively so that you can focus on more important things in life. This advanced malware removal tool works in a background to provide you real-time protection against all online threats. Further, its built-in smart scan technology regularly scans files on your system for possible malware threat. Its download protection scan protects your system from malicious content by scanning the downloaded content for possible threats. Under web protection feature, it blocks all harmful websites and malicious content at the source. You can use this advanced tool to shop and perform banking activities safely online. In other features, it offers powerful firewall shield, email protection, network protection, digital lock, file shredder, parental control and much more.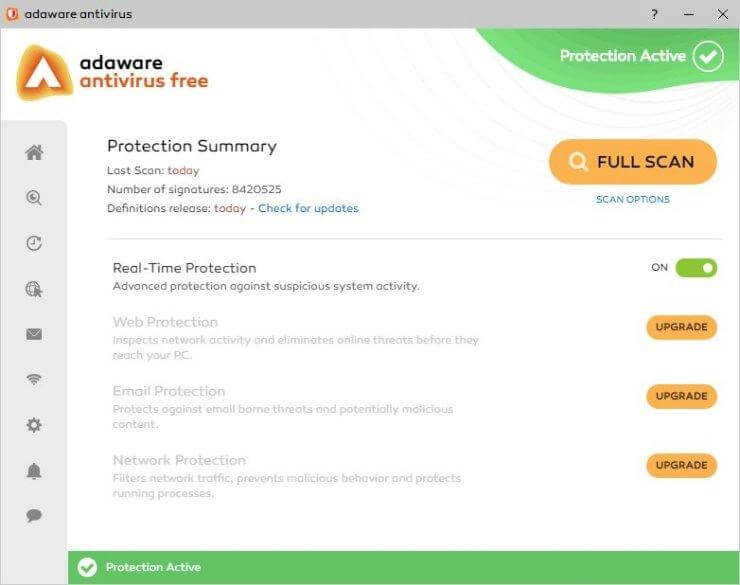 SUPERAntiSpyware
SUPERAntiSpyware works on the simplified and effective interface to help you navigate all useful features seamlessly. Its system investigator feature helps you see what is running on your system in real-time so that you can identify all malicious activities instantly. It offers faster scan speed, enhanced program stability and smaller footprints to improve the user experience. Further, you can schedule the scan process and it will send you scan results via email for easy review. You can use its real-time blocking feature to prevent potentially dangerous content or software from installing. You can use this light-weight tool to scan and remove adware, spyware, Trojans, Worms, HiJackers, KeyLoggers, Dialers, Rootkits and other rogue software or content effectively. Further, it also helps you repair broken internet connection with its unique repair system.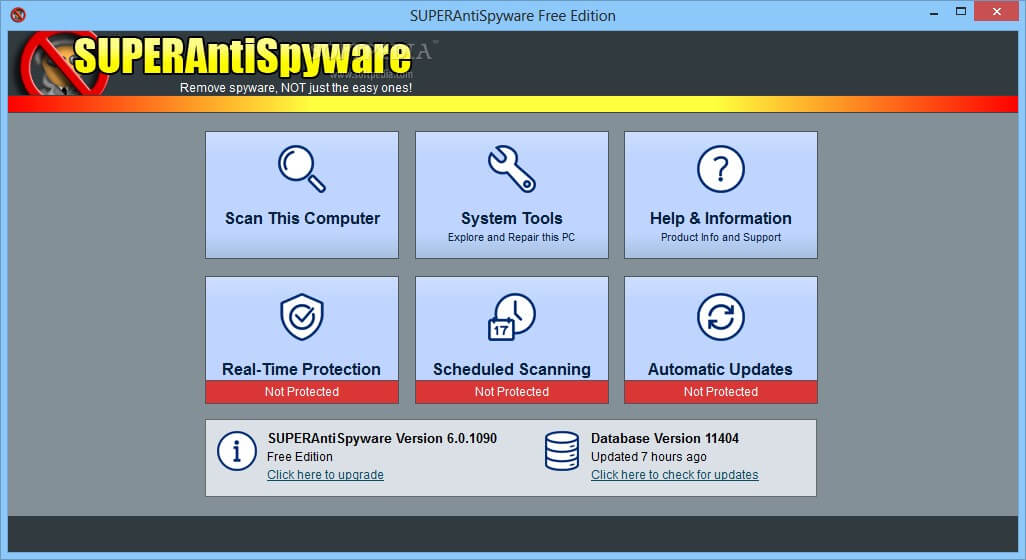 Webroot Smarter Cybersecurity
Use this best malware removal tool to protect your identity, online banking, online shopping and everything else. Under its password and login protection feature, it encrypts your passwords, credit card details, usernames with one master password so that you don't require to remember all passwords. You can use this smart solution to protect up to 5 PCs, Macs tablets or smartphones. It offers identity theft protection feature, to keep your identity safe while being online from cyber criminals and offers you secure browsing with real-time anti-phishing capabilities. It even offers you secure browsing on your smartphone devices using advanced security features. Further, it offers lightning-fast scan process, cloud-based updates and webcam protection to keep you safe against all cyber threats effectively.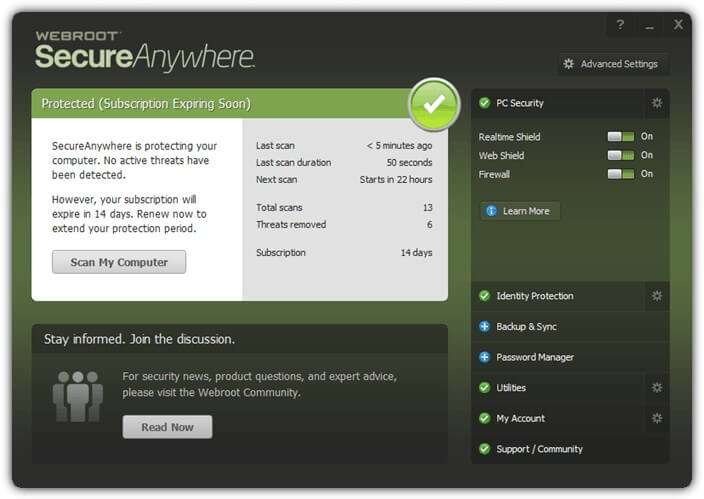 Norton Security Deluxe
Norton Security Deluxe provides you real-time protection against all existing and emerging cyber threats including ransomware, spyware and others. Its advanced security mechanism helps you secure your private and financial information effortlessly. For better security assistance, it offers Norton security expert to help you deal with all cyber threats on your computer. This smart tool is equipped with LifeLock Identity Theft Protection to offer you comprehensive security for your data and identity. It works on one of the world's largest civilian intelligence networks to spot threats effectively. In other features, it secures multiple devices, offers smart firewall, premium family safety features, automatic backup, cloud storage and lot more. You can use this one of the best malware removal tools for Windows to keep your system safe effortlessly.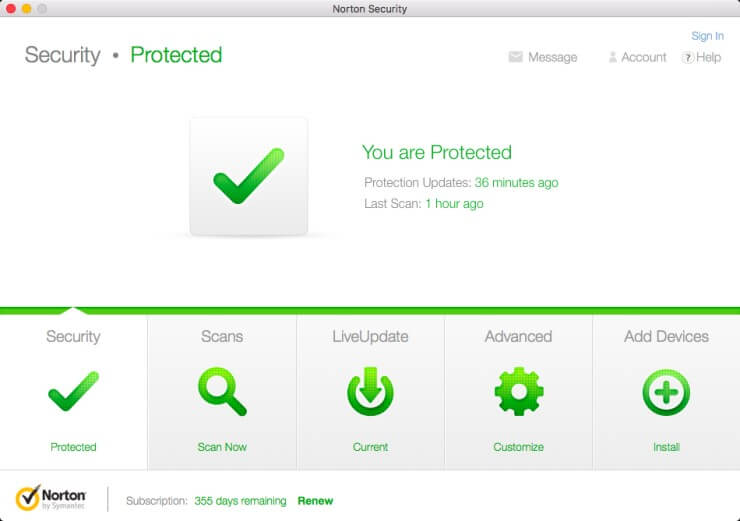 Emsisoft Anti-Malware
Emsisoft Anti-Malware offers complete protection for your system that works. You can use this powerful tool to keep your system safe from ransomware, adware, Bots/backdoors, banking Trojans, PUPs and other malware threats. It works on dual-engine ultra-fast malware scanners to provide you instant and accurate results. It offers 4-layer protection against malware threat including surf protection, real-time file guard, behavior blocker and anti-ransomware. This lightweight tool offers extended logs to look up past actions and advanced cleaning and restoration capabilities. Its dual-engine scanner looks for mainstream threats in addition to focusing on unwanted programs to provide you complete security.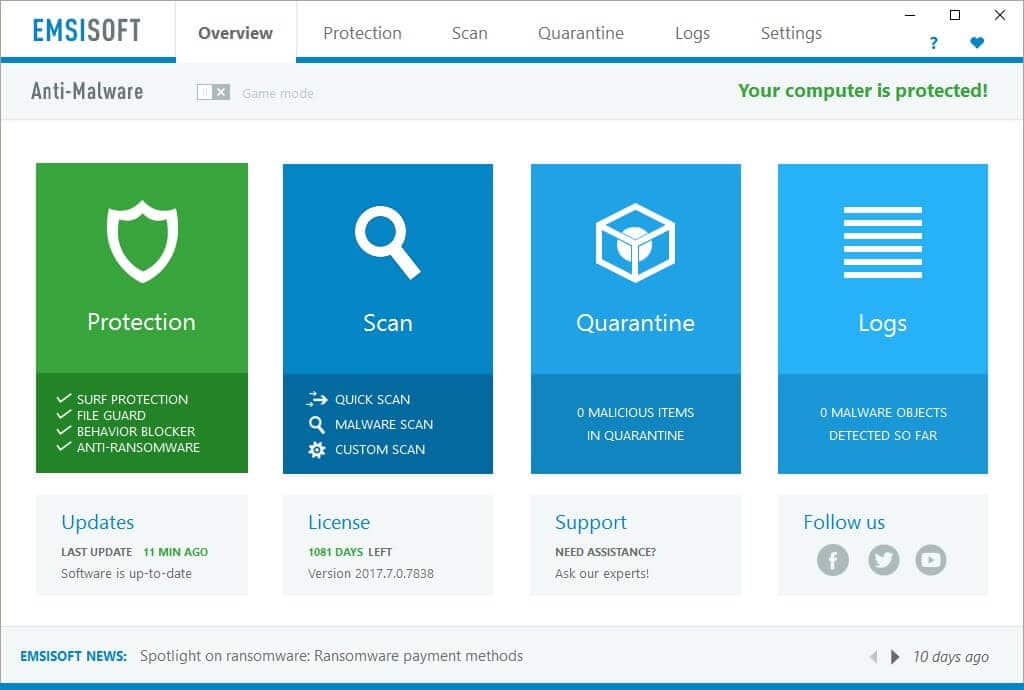 Conclusion
Using the best anti-malware software for your Windows system, you can keep your system security intact. Here, these tools offer you bunch of useful security features to keep you safe from all existing and emerging malware threats. Here, we have discussed some of these security tools that you can rely upon for instant effective results. If you know more such security software for Windows, feel free to comment below.
---
Author Bio
Chandra Shekhar Choudhary is working at Systweak Blogs, as an SEO analyst and technical Content Writer. His potential of writing is PC tips, Android and Mac tricks and he is anxious in writing other technical blogs. You can also find Chandra Shekhar on Facebook, Twitter and Instagram.