Gifting portals have become an easy way to purchase gifts for any occasion, whether it is a birthday, anniversary, promotion, etc.
One sector that has greatly benefited from the rise in the gifting services is the business sector. Both small and large scale operations are now investing funds into procuring the best quality gifts for their employees and clients.
If you are someone who is looking to enter into the corporate gifting industry as a supplier, this is the right time for you to start. However, the market is already occupied by some big corporate gifting companies in Bangalore which are specialized in corporate gifts.
Read on to know more about the corporate gifting industry and what it takes to start a corporate gifting business.
CORPORATE GIFTING AS A BUSINESS
Persistent Demand
If current market trends are anything to go by, the corporate gifting market is here to stay. Corporate gifts are an excellent means to motivate, encourage and recognize employees and business associates.
More and more businesses, whether it is a multinational corporation or a local one, are buying high-quality gifts. There is no better time to step into the industry than right now.
Customizable Gift Market
There is a huge potential right now for gifts that can be customized as per the requirements of the customer.
This is because of the recent trend of personal gifts in the corporate gifting industry. This includes customized stationery, t-shirts, mugs, backpacks, and even electronic equipment. This makes customizable gifts a great sector to start with.
WHAT YOU SHOULD KNOW BEFORE STARTING A CORPORATE GIFTING BUSINESS
While running a corporate gifting business, here are some tips you can follow to remain successful.
Variety of Products
The only way to stay relevant in the corporate gifting industry is to have a large array of products at different price points to choose from.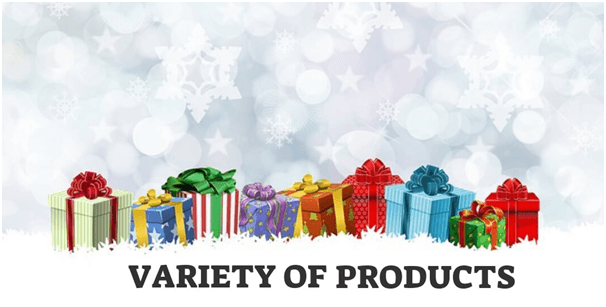 If you only specialize in, say, festival-oriented gifts, then you will have a serious lack of business opportunities during the other seasons. Make sure you have an ample supply of gifts to choose from.
Also Read: 10 Ways Advertising Can Help Your Business
Bulk Discounts
Since most companies will buy corporate gifts in bulk to be delivered to a large number of their associates, it makes sense to offer bulk discounts to your customers.
This will create a feeling of goodwill and partnership with the customer which will go a long way in securing orders in the future.
Presentation
A crucial part of the gift-giving and receiving process is the presentation and packaging of the gift.
Make sure that your company follows the latest trends in gift designing and packaging to catch the eye of the client. Keep your own brand advertisements and promotions to a minimum so that the spirit of gift giving remains intact.
Customer Support
A great customer support service is one of the signs of a user-friendly company.
You should have a way that users can reach you, whether that is via phone, email, text messaging, etc. In this regard, you should definitely take the help of a digital media company to set up an appealing website.
It is also useful to have an FAQ section on your website so that user's questions are already answered.
Delivery Service
Whether you are delivering goods straight to the recipients of the gift or to the people who placed the order, enough resources and funds must be spared to ensure smooth delivery.
Having a tracking system in place is a great feature that most clients look for. Also, make sure you have a notification system in place to inform your clients of a successful delivery.
---
Conclusion
Even with the presence of a number of competitors, the corporate gifting sector remains a highly profitable one. The demand for corporate gifts by companies is here-to-stay with higher quality products being needed everywhere.
All you need is a smart business plan, finding your niche, obtaining superior products and then using varied business tools and ideas to expand your organization.