Creating a good logo is not as simple as it looks and is not just about putting a name in a square. The logo is often the first impression that emerges from a company or site. It can affect visitors' perceptions of the brand, customer purchase decisions, and even overall product attitude.
What is a good logo? It is first and foremost an instantly recognizable visual capable of inspiring emotions as diverse as trust, admiration, loyalty or excellence. But a logo must also be practical: it must work in both small and large formats, in black and white colour, and be translated into a wide range of media. A good logo has the power to inspire and accompany the success story of a company.
Table of Contents
Here are some points to keep in mind to create a timeless, memorable and a good logo design.
Simplicity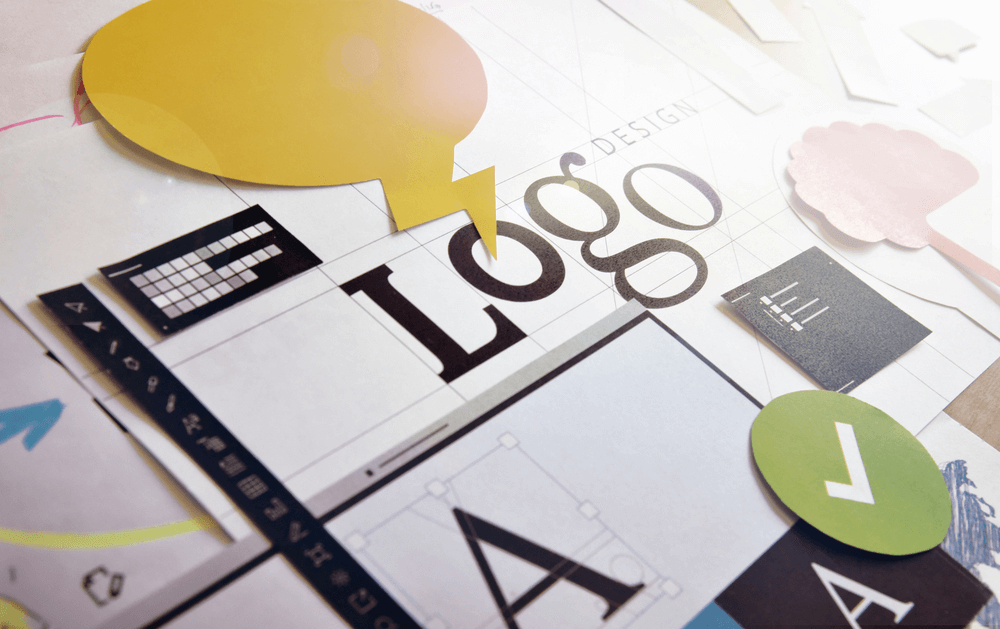 Simplicity is always a good choice. It makes a logo easily recognizable and guarantees the timelessness of the logo.
Versatile
A logo must be able to be used in all kinds of contexts both online and on print media without losing efficiency and readability. It can be seen in small format, printed on a business card and even on a poster.
Memorable
Your logo should help your visitors or customers remember that you exist. But it must also embody what you represent, to facilitate associations with your message/product/service.
Think of Nike, McDonald's or Apple. Their logo is memorable and unique enough that you can recognize them easily.
Timeless
The goal of many entrepreneurs is to imagine a project that will stand the test of time. In the same way, you should consider the durability and longevity of your logo.
How to Design a Logo Online – 5 Free Tools to Try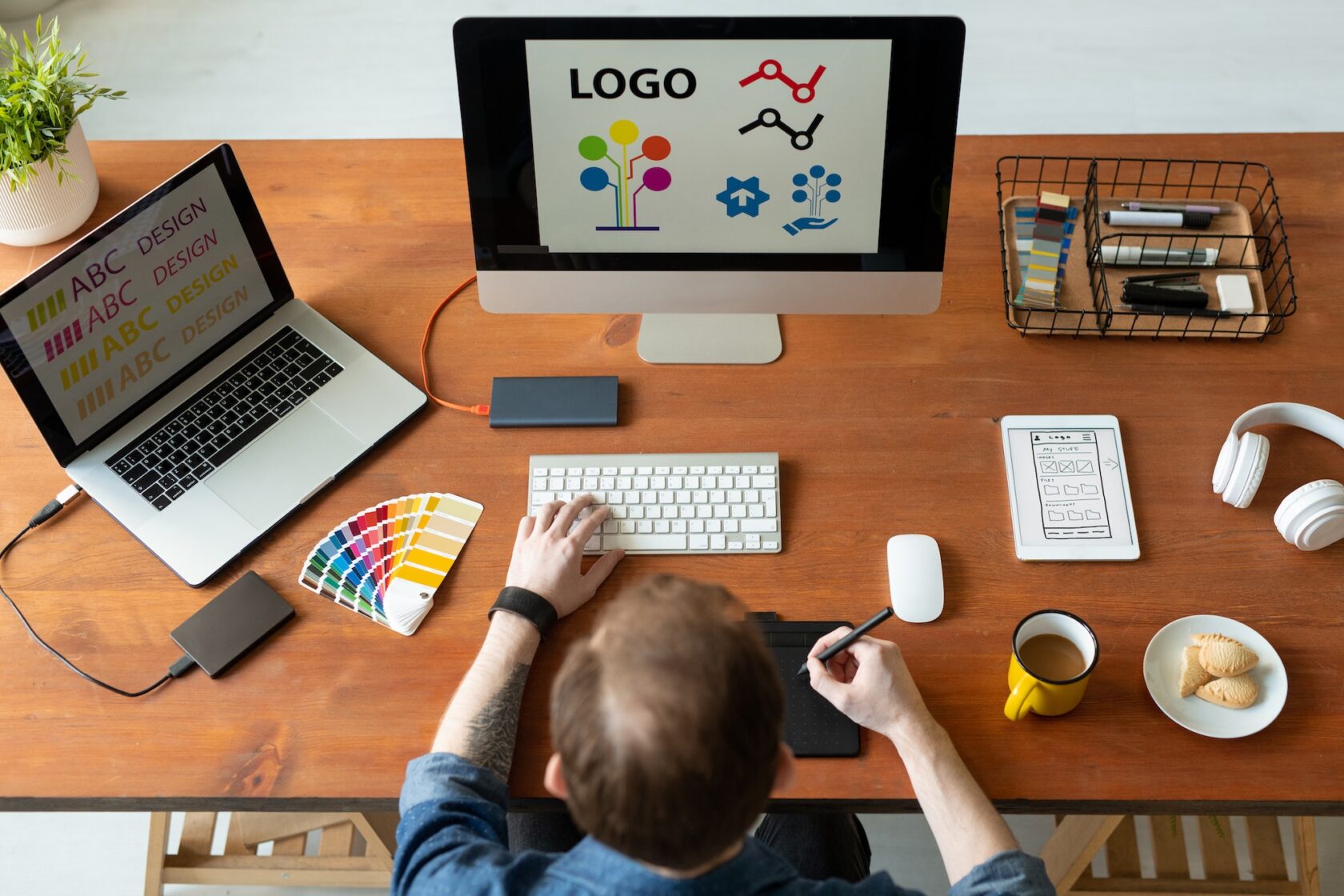 Now that you have a general idea of what makes the essence of a good logo, it's time to get to work! There are many ways to create a logo based on your time, your expectations and your budget. To get a unique logo, you can hire a graphic designer, draw a logo yourself or use an online logo generator.
If your budget does not allow you to solicit the services of a graphic designer and you have limited graphic design skills, an online logo generator can help you create a logo easily. With some of them, you can even design it for free. These tools use simple editors with various customization options, allowing you to download the logo in multiple formats. Here is a selection of five tools to test.
DesignEvo
DesignEvo logo maker allows everyone to create professional logos in minutes, even without any graphic design skills. It has more than 7000 well-designed logo designs that are ready to use and customize. You can choose a template, enter your brand name, and edit the colors, or icons, shapes and other elements on the design with your taste. It simplifies the process of designing a logo but leaves a reasonable part to boost your creativity.
Logogarden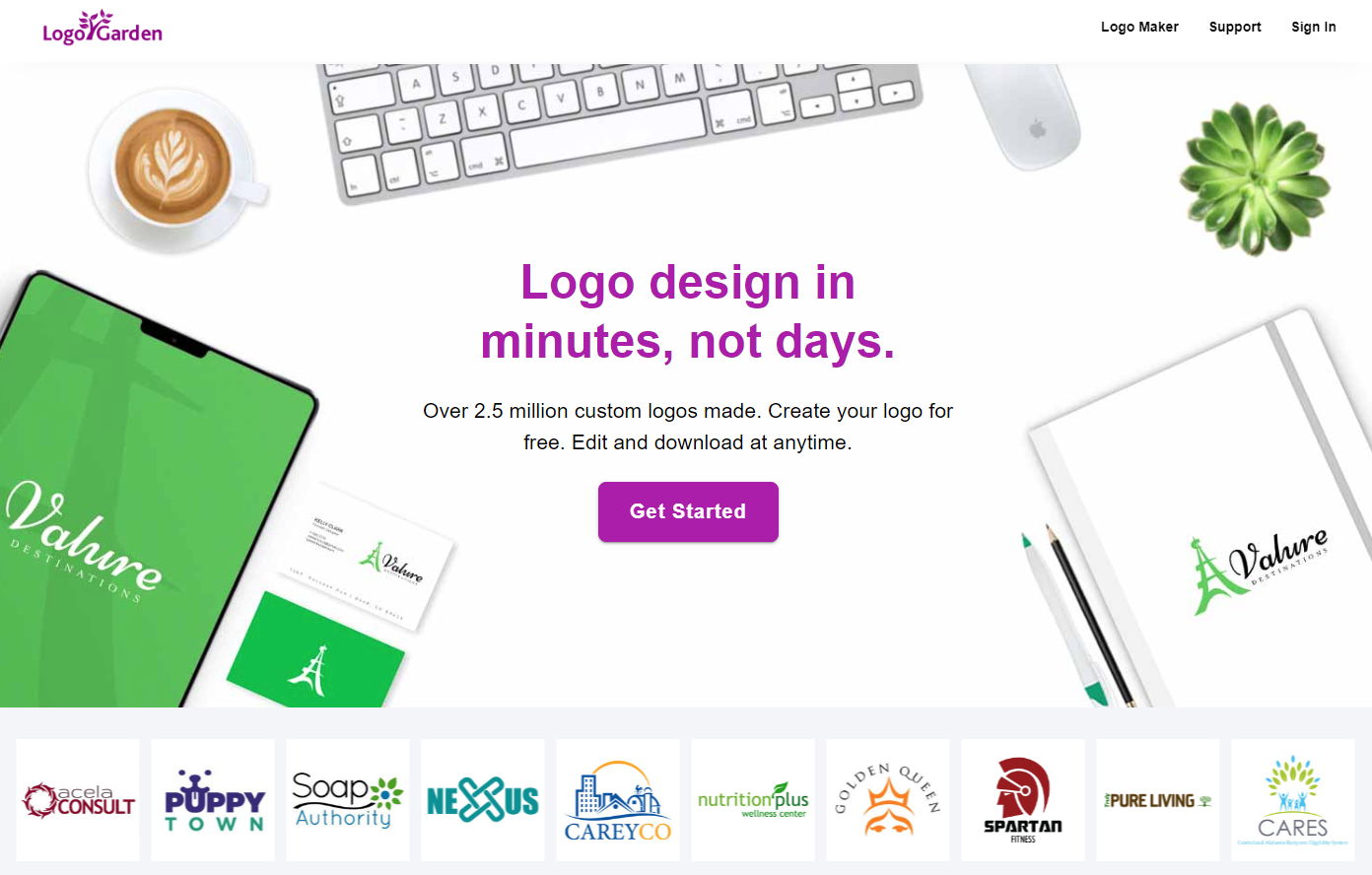 At Logogarden, the logo creation process is simple and straightforward. You can search or browse its vast collection of icons by industry. Select one to edit and customize your design by changing the size, color, font, and shape.
Canva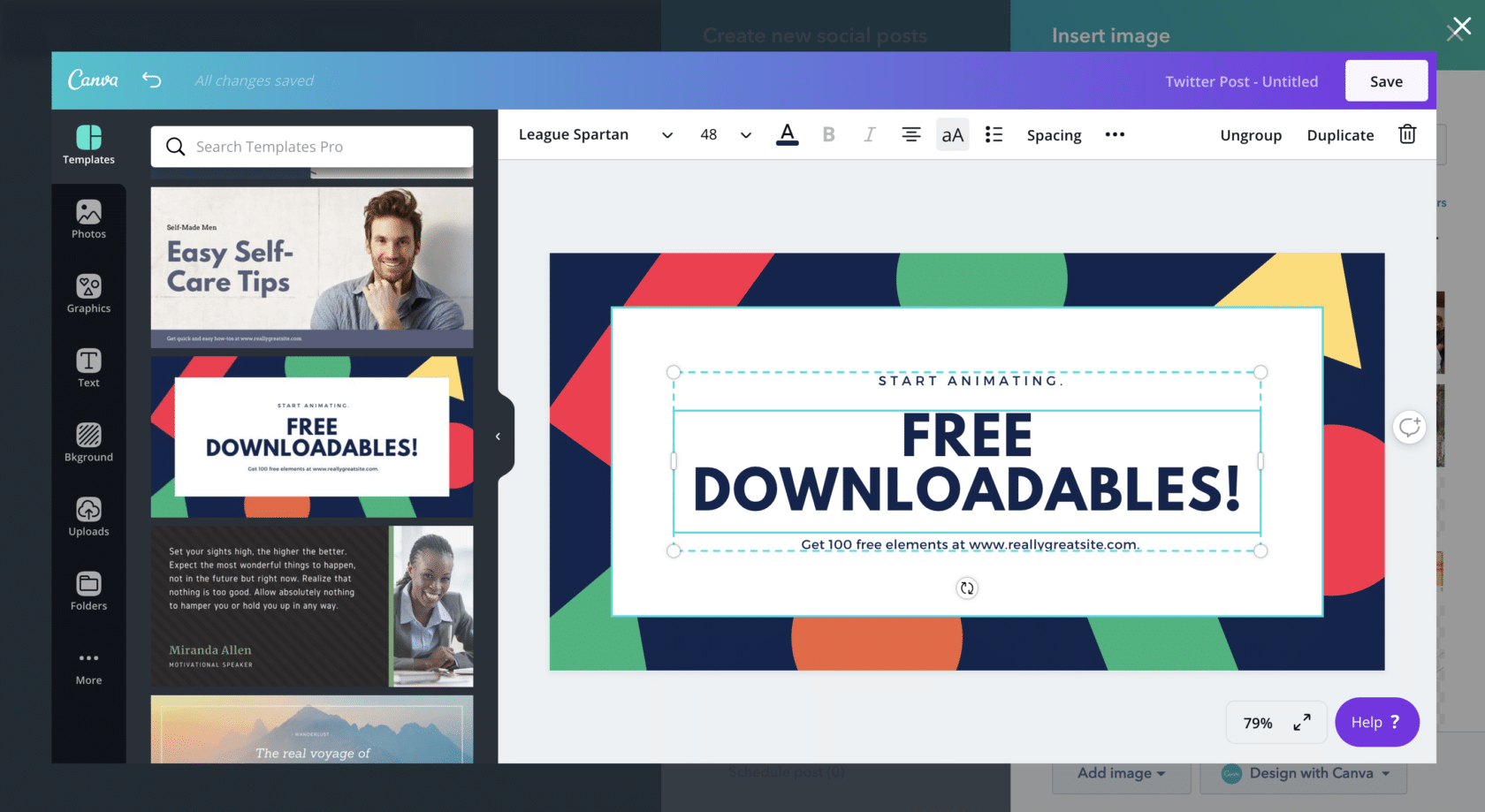 Canva, the free graphic design software has ready-made templates that can provide a unique logo for your business. You can adjust the elements to your desire. This tool can give you cool and captivating visuals like photos, backgrounds, and icons even non-designers can use this as a powerful start-up tool in designing their logos. Your official logo design will represent your business and can be used on your promotional materials, documents, business cards, and social media posts.
Tailorbrands
This online generator allows you to create your own logo in seconds. First, you enter your brand's name. Second, you submit a brief description of your brand. Finally, you choose the logotype you want. The website uses this information to generate several logo proposals. All these logos are editable. You can then download one of your choices for a fee.
Hipster Logo Generator
This is another good website that offers clean and minimalist logos. Just choose the shape and additional elements if necessary. The next step is to add text and choose a font. Finally, you can choose the color or use one of the available background shades. A small logo is free. A large logo costs $10.
Conclusion
There are, of course, logos that do not meet the principles in this article, but these tips can nevertheless serve as a basis for understanding how to design a logo and what makes a good logo. Once you have mastered these criteria, there is nothing to stop you from making a truly unique and memorable logo.