I don't know if you had this kind of trouble: When using Safari's browser, you will find that there is a "two-by-two" icon in the lower right corner. After entering, you can see all your recent browsing history.
The reason why I feel obnoxious is that on the one hand, obsessive-compulsive disorder feels awkward; on the other hand, if you accidentally point to it, someone just beside you will probably want to enjoy browsing records. Now.
Today, I share with you a little trick to "clear all browsing history by one button".
Tap Safari, long press (3D Touch) the tabs icon on the lower right side of the screen to open the tab options menu, now select close all tabs with to close all the opened tabs in one click!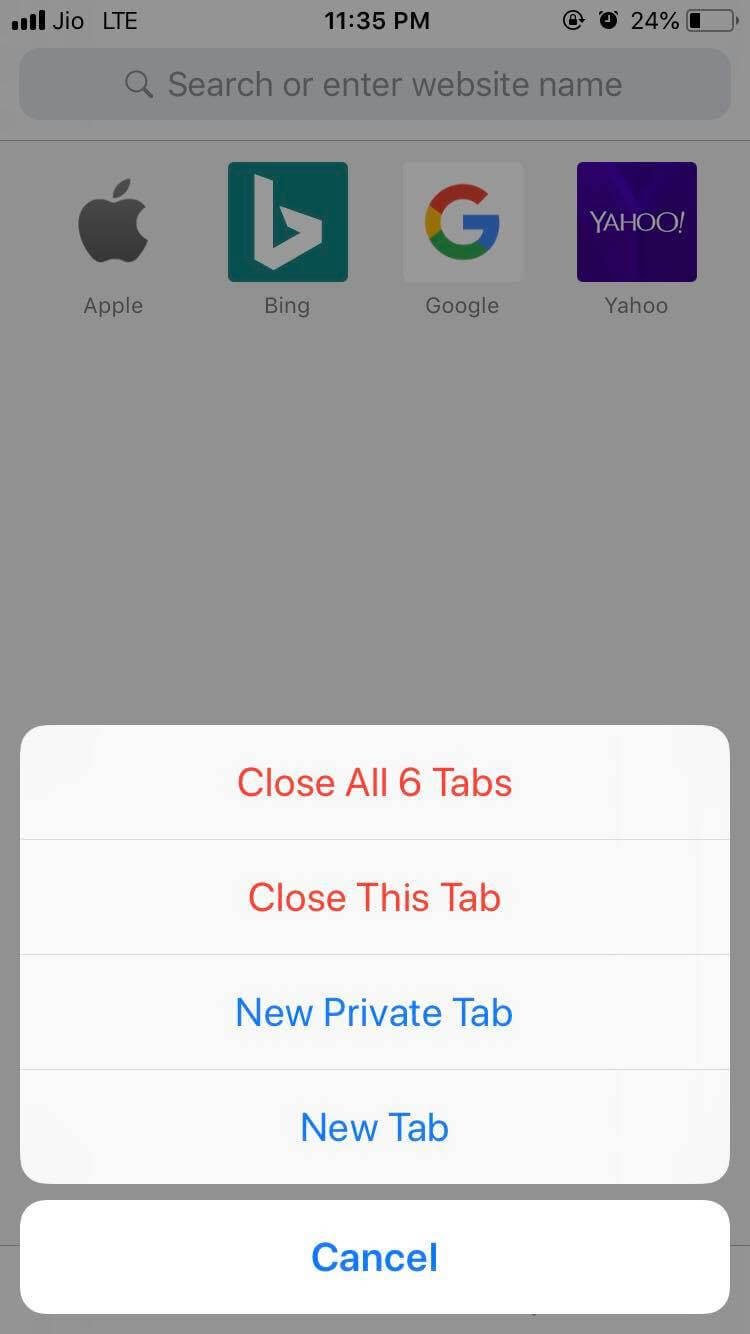 If you don't want to do this every time you close your browser, I then teach you a method which you are already aware about. Click on the right icon to open the "browse-free browsing" or Incognito mode.
When this mode is turned on, there is no need to manually "close one button" because the browsed tabs will not be displayed.
It's worth noting that browsing records, although not shown, can be found in History. Click on the icon in the second right, the third column is "History".
---
In this way, we can keep the browsing history, and we will not let it be placed in the "easily visible" position.
Do you think this little trick is very convenient? Get up and get your Safari better!