VLC Media Player is a free and open-source, cross-platform media player developed by the VideoLAN.
VLC media player supports many audio and video file formats, including DVD-Video, video CD and streaming protocols. It can also be used for streaming Online Videos and Audios.
VLC Media Player is one of the most popular and most downloaded player available for almost all operating systems including Windows, Mac, Ubuntu and even Android.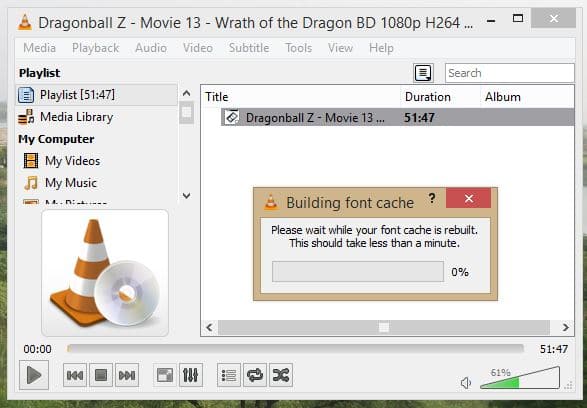 Many a times when we play High Quality HD Movies in VLC it sometimes triggers a "Building font cache" pop-up that stays for some time before allowing the video to play. But now to resolve this problem we have quick tutorial, follow the below steps to disable that pop-up in VLC.
Step 1 :- Open VLC Media Player.
Step 2 :- Now Go to Tools >> Preferences (or simply hit Ctrl+P)
Step 3 :- Now in the Preferences window, switch from "Simple settings" to "All settings" at the bottom left corner (see screenshot below).
Step 4 :- Next Go to Video >> Subtitles/OSD and change the "Text rendering module" to "Dummy font rendering function".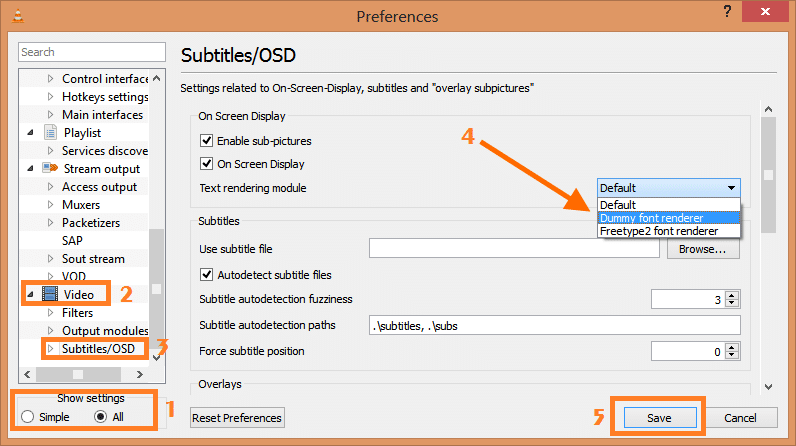 Step 5 :- Now Click on the Save button when done.
That's It, now restart your VLC Media Player and play any file it this time you will not see that pop up again.