Although there are many free and paid fonts available on the internet for personal and commercial use but will it not be cool if we could create our own font! You might have heard about various Font Editors that can be used to create fonts but today i am going to post about one of the best font editor and its absolutely free of cost, so let's begin.
FontStruct :-
FontStruct is a best free online font editor which lets you create your own fonts directly from web browser without installing any additional software.
FontStruct features amazing tools for creating fonts and it also features the ability to undo and wrong task.
Once you created your font then you can either save them on you PC or you can directly share them with your friends.
FontStruct creates True Type Font file (.ttf ) that can be easily installed in PC and can be used with any software like Microsoft Office or Photoshop.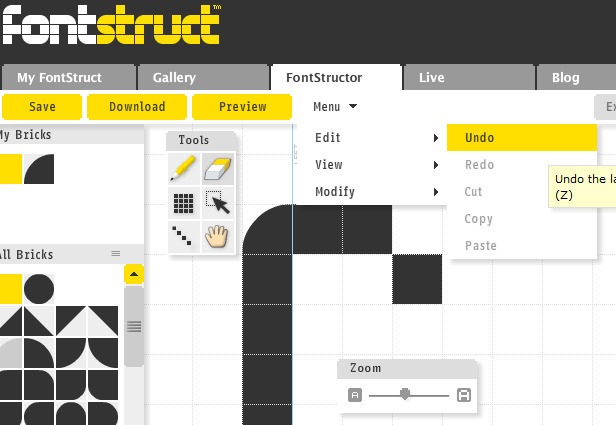 So visit FontStruct.com and start creating your Own Fonts.