Most of the time I had faced the worst situations when accidentally my crucial files got deleted and I have no options to bring them back. Most of the times, deleting those files leads to huge embarrassment in front of my mates and even my boss. These things do not happen to me only, everybody in my surroundings faces these issues.
While I was searching for some alternative I came across with dozens of file recovery software for windows. But very few of them seems to be reliable to me. I have tried most of them and had given them a particular time period. In the end, the most effective one was YupTools Deleted File Recovery Software.
Yuptools Recovery Software
This recovery software has done wonders for me. It undeletes the files very effectively and it is the most efficient recovery software available in the market. You will get enough options for recovering your lost files but you will face some compatibility issues with your system. Apart from this, some tools will give you an error "file format unsupported". Talking about Yuptools recovery software, it won't give you such errors because this recovery software is created only for windows thus, a big no to compatibility issues and besides this, each and every file can be restored no matter what its extension is.
Yuptools recovery software has some cool features that make it my personal favorite and I must recommend you to at least give it a try whenever you get stuck in any of the situations mentioned above.
Features of YupTools File Recovery Tool
Let's go through some features that attracted me as well as many of other users.
Preview instantly
Whenever you will use Yuptools recovery software then just after restoring the files you will get the option to preview all your files and when it comes to the preview process is super quick. Just after scanning the deleted files you will get the preview.
Regular updates
Back in the days when I was trying a lot of recovery files, I was regularly annoyed with delayed results in almost all the apps. Most of the time, it was like I have wasted my time and what is got is nothing. Sometimes after scanning my drives for hours, I use to get a message "files can't be restored". But Yuptools will give you update at regular interval of time and these updates help me a lot in navigating what all I want to restore. Yuptools is super quick in scanning the files.
Search the file directly
I have seen software wasting my time locating each and every file that was deleted in the past. But Yuptools gives you a feature to locate the files that you need directly. Developers have invested their valuable time so that they can save their customers time.
Safety
YupTools data recovery software gives you 100% assurance that not even a single bit of your lost or deleted data, as well as the system resource, is affected. Also, the toolkit is completely scanned for all external threats and malware. So, it is entirely safe to use without any second thought. Thus, do not hesitate while using get the Yuptools from their official website: http://www.yuptools.com/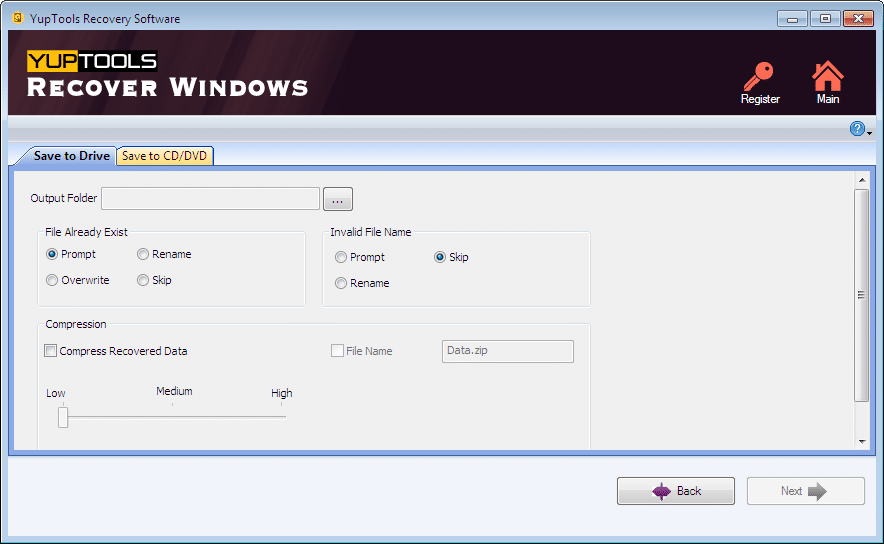 One tap support
If in case you get confused in between of something and are clueless about what to do next then, it is suggested to contact the technical support of Yuptools. Those guys will save you from anything, they are very helpful and their customer service team responds quickly.
These are the most stunning features that forced me to end my experiment of finding the best recovery software. As Yuptools offers you everything that you seek in a recovery software.
Apart from this software, you can also try some other deleted file recovery software as The below-mentioned software have almost all the features that yuptools software has.
Disc drill basic

Stellar phoenix windows data recovery software.
This two software won't disappoint you in any terms. You can give them a try.