Louis Vuitton is the French fashion house that broke its boundaries and became a worldwide luxury brand. The bag seems to be LV's most iconic product. Did you know that LV or Louis Vuitton Malletier began as leather trunks and suitcases manufacturers? Its logo is as famous as its bags and clothing. So, below we analyze how a black-and-white monogram helped LV skyrocket. We will also see what startups can learn from this.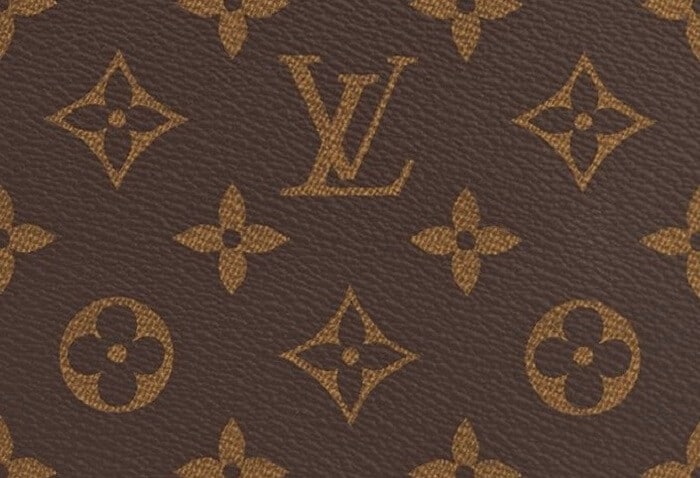 The Louis Vuitton Logo
LV logo is a monogram on black, white, yellow, pink, or blue which occasionally also includes the brand name. The logo may be part of the asymmetric model or featured a product label. Louis Vuitton is an active brand that manages to keep the luxury and casual clients together.
The monogram doesn't feature many adjustments, changes or updates. You can read more about Louis Vuitton logo history on LogoRealm.com. This helped it become highly recognizable to its potential clients and fashion enthusiasts. However, the company surprises through its marketing campaigns and product initiatives.
1. Speak Your Name
The first monogram canvas that is now visible on many LV bags was first used in 1896. This happened four years after the company founder died. The geometric monogram was placed on the case of a trunk bed designed by Italian Pierre Savorgnan Brazza. The case contained copper and zinc for higher quality.
The first and foremost lesson of branding is to make your brand name as visible as possible. Make your logo part of a visible yet reliable. When you pay attention to context, your logo stands out as much as the overall product. Also, when presenting your products, make sure to include objects that increase its utility. A case placed under a truck bed is more useful than a case on a white background.
2. Quality Makes You Trustworthy
Your logo stands for all your products. This is a lesson that LV learned when it began creating products for the French elite. Awhile after, Coco Chanel, Hélène Rochas, as well as the Duck and Duchess of Windsor had cases in their homes. They supported the LV products thanks to their quality and reliability. Of course, they were also seen carrying them in public.
Your clients make your brand visible through its logo. If you don't compromise on quality, you will gain customers that might lift your brand power. The more durable your products are, the higher are the chances to have a more visible product and gain new clients.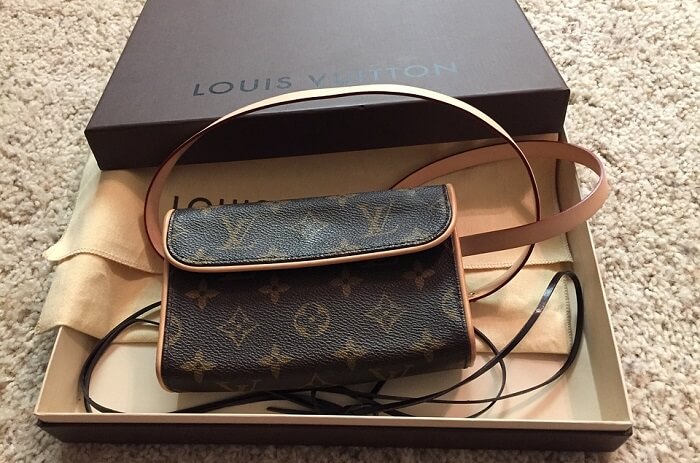 3. Develop Concepts
The LV logo includes an artistic and symmetrical pattern that made some of its bags famous. This pattern was developed by Marc Jacobs as a protection from copycats. Ironically, Louis Vuitton is the most luxurious and counterfeited brand worldwide. So, it also became the most aggressive in fighting against copied versions. However, this fight integrates into a concept that became a statement of elegance.
Don't decide to fight for a cause and just fight it. Create a concept around every idea you have. Try to take it to an artistic level. You might create a product that becomes the symbol of your values and mission.
4. Remain Constant
The Louis Vuitton logo comes in two versions – as a simple monogram and a monogram that also include the brand name. For marketing purposes, the first choice is the most common and visible. Moreover, the font has never changed throughout the years. The typeface is inspired by Roman fonts. However, it is also simple enough to be elegant over the years.
Brand consistency is necessary when you want people to remember and notice you. If you're unsure about the strength of your logo over the years, decide on an element you won't change. Make sure it is visible. This way, people will recognize you throughout the adjustments and corrections you might make.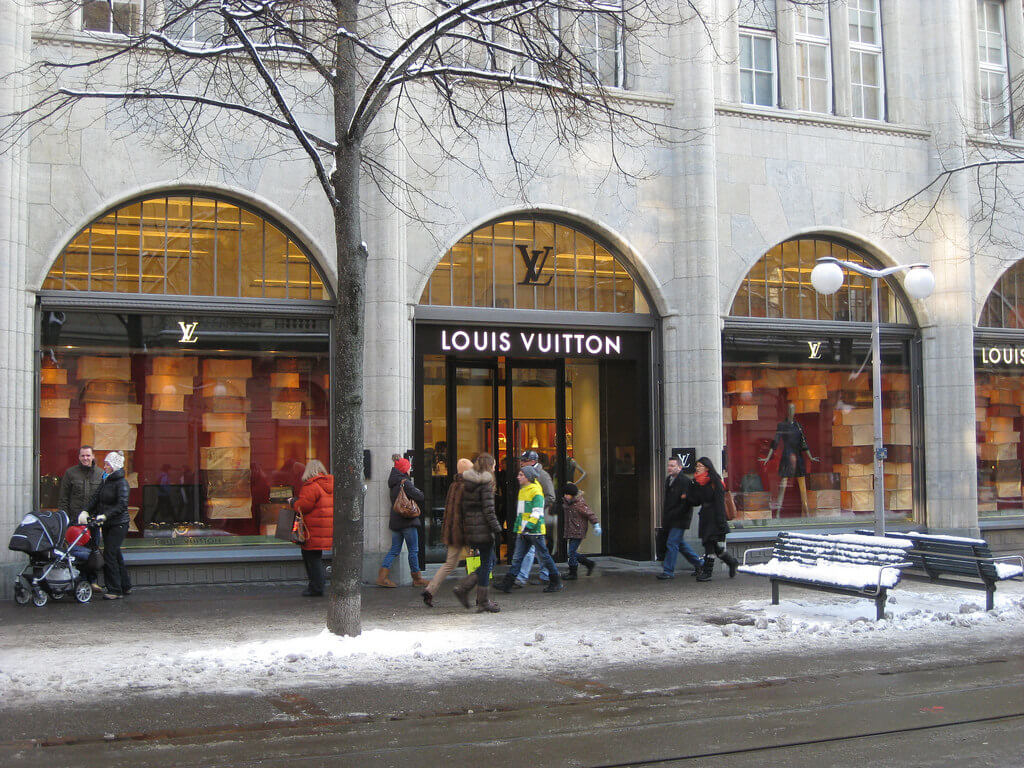 5. Make Challenging Partnerships
The collaboration between Louis Vuitton and Marc Jacobs boosted the brand even more as an accessible one. At the time, this artistic initiative was considered pioneering. Products became more colored and bags seemed a bit more affordable. Meanwhile, LV remained exclusive thanks to its all-leather products and background.
Don't be afraid to extend to another public category once your brand begins to rise. Even though this public might not be your regular one, it will see your products through the lens of your past. You can try to collaborate with innovative designers or professionals for a more insightful charm.
Your brand is essential, together with your products and communication. Logos are the essential parts of visual branding. By exploring them accordingly, you also let them take you to your target. Pay attention to your logo and don't be afraid to show it off, whenever you think it's necessary!