Occasionally, accessing your computer or laptop from a distance becomes a difficult job, as all the necessary controls and equipment are attached to it. So, operating and controlling Google Chrome also becomes tough.
We'll bring you the best solution to solve the distance problem. Not only will this make you accessible from a distance, but it will also have every control in your hand. Yes, you read it right. With just a little movement, you will be able to manage all the functions from the device you carry on a daily basis which is handy in your pocket.
Method 1: Using Unified Remote
Unified Remote is the product of the two Swedish students' hobby project, Jakob Berglund and Philip Bergqvist, which later developed into a successful start-up venture. The app was first launched as a free Android app in 2010, offering simple features and support for 13 remote controls for Windows apps. An improved edition was released a year later, as well as a paying (premium) upgrade with more features and remote controls. The latest version, which included an overhauled user interface and introduced support for iOS, Mac, and Linux, was launched in 2014.
Unified Remote is for remote control of programs from your smartphone on a user's device. This application facilitates the task of monitoring different programs from one application and includes support for 70 + apps such as Google Chrome, Spotify, YouTube, VLC Media Player, and Windows Media Player. Unified Remote provides direct integration with Google Chrome which helps you to control and perform every function on Google Chrome.
Features:
The app provides different programs with many remote controls. This includes basic input and support of the mouse and keyboard for media applications, presentation software, and even power functions. The server also provides an open API which enables developers to build their own customized remote controls.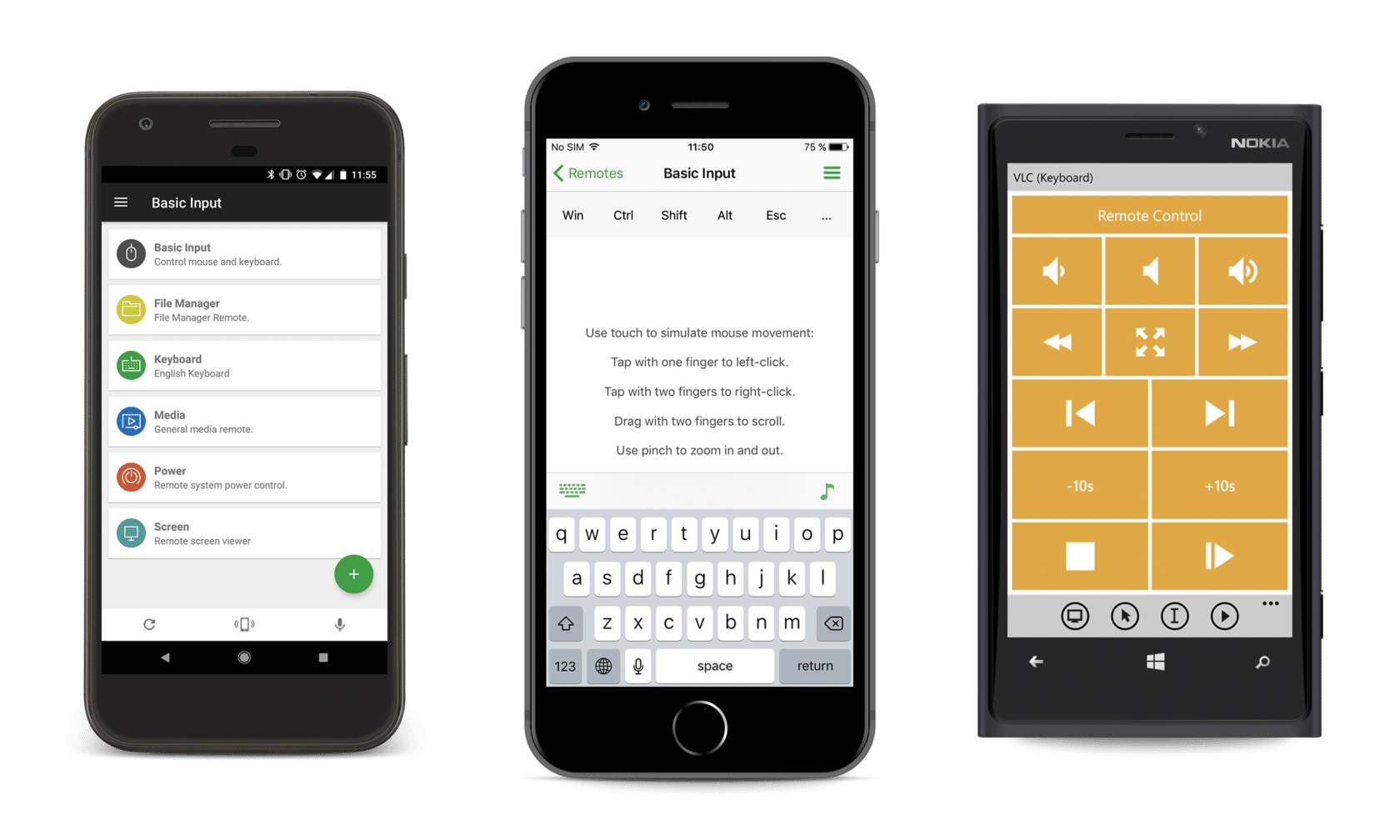 You just need to download the app on your operating system from their official website and on your smartphones through Play Store or App store. Then, you just have to connect your system and smartphone to the same server. And in a click, you are able to access all the controls from your device.
Using automatic server detection you can easily connect via WiFi or Bluetooth. Password protection and encryption are also provided for added security and privacy.
The server application is available for Mac, Windows and Linux. You can download the Unified Server Application from the following link;
For Android Users:
For iPhone Users:
Method 2: Using Keyboard Shortcuts
We have already written an article about it earlier with all the necessary keyboard shortcuts which will help you control and monitor Google Chrome without a mouse easily.
Here is the link to it: Use Google Chrome Without Mouse With Keyboard Shortcuts
Conclusion:
There are several different apps in different app stores that provide similar universal remote control functionality, but the best one to rely on is Unified Remote. All functions work perfectly without any problems and it is the best for using Google Chrome without any mouse.