How to Upgrade Gionee M2 with Android 4.4 Kitkat Update (Official)
On September 4th 2014, Gionee announced about its Official Android 4.4 Kitkat update in its Marathon M2 Smartphone, this update can be installed only with PC by using SP Flash Tools, no OTA Update has been launched till now by Gionee, so today i am showing this handy tutorial about Installing Android 4.4 KK in Gionee M2 with PC in easiest way, so let's begin.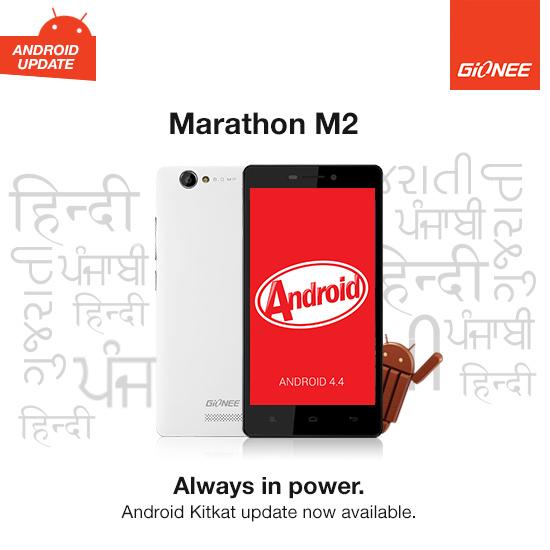 Major Kitkat Features in Gionee M2 :-
Android version upgrade to KitKat (Android 4.4.2)
New Desktop layout, System UI, Settings and Status Bar
Added Touchpal input method for faster and more efficient
typing experience
Updated all the applications to their latest KK version
Removed V9 search
Added 3 Local Indian Languages:Hindi, Gujarati
and Punjabi
Upgrade Gionee M2 with Android 4.4 Kitkat :-
Before Proceeding further make sure to take a backup of your device.
Step 1 :- Download the Android Driver from the below link and install it by running AutoRun_Install from the Android Driver Install Folder.
Download Android Drivers for M2
Step 2 :- Next download Android 4.4 Kitkat Firmware for your M2 model (4GB or 8GB) from the below link and extract them.
Download KK Firmware for 4GB Model
Download KK Firmware for 8GB Model
Step 3 :- Now download SP Flash Tools from the below link, extract them and Flash_tool application file from it.
Step 4 :- Now in SP Flash Tools select Scatter-loading option and select file name "MT6592_Android_scatter" from the firmware menu as shown below.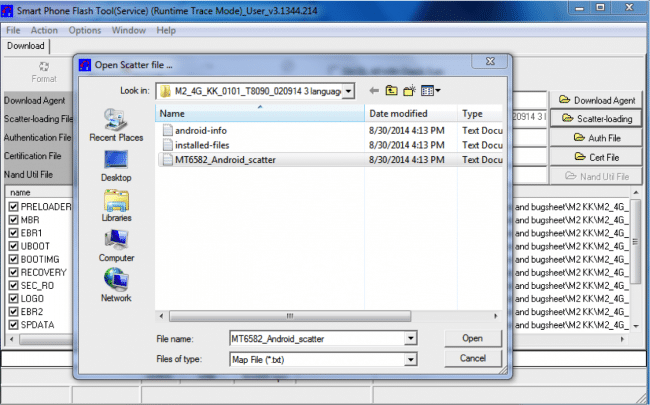 Step 5 :- Now click on Firmware Upgrade button.
Step 6 :- Connect your Gionee M2 handset with USB Cable in the power off state.
Step 7 :- The upgrade process will be triggered and you would be able to see the following screen.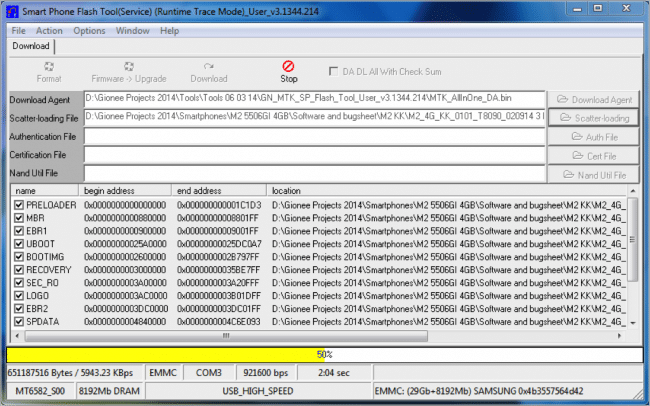 After the process completes a pop up will appear with a big green circle in it, that's it now disconnect your device and power on it and Enjoy Kitkat Experience.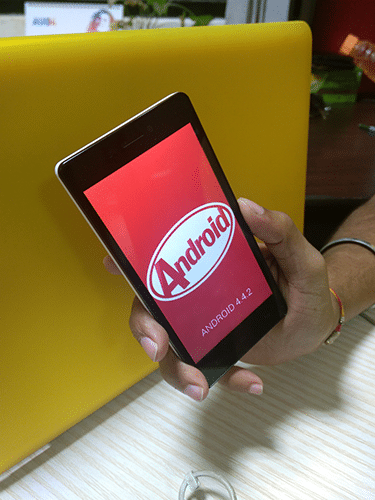 If you face any problem then please comment below.
Subscribe to our mailing list for amazing Custom Roms and Tutorials for Gionee M2.