MBA help your career change into being future ready by equipping him with fundamental know how in almost all aspects of the business that a person in the top managerial post should have a grasp. The main idea is to shape up the incumbent in a way that he can manage the whole business on his own without being reliant on experts only to decipher the branches of industry outside his operational specialization area.
How does an MBA help a candidate oversee all aspects of business in the future?
MBA gives 360-degree insight into the business. Financial aspects of business like interpreting financial numbers and ratios, understanding annual reports, knowledge of accounting are common subjects in MBA.
Future of management education is top-managerial posts where the chosen one is supposed to lead the company in the future. Therefore, leadership management is included in the curriculum. It includes study case studies on how real-life business leaders continue to motivate their workforce, shape up or turn-around an organization into being profitable, sustainable, eco-friendly and contributing to society.
MBA includes Information Technology as a must have a subject in the first year itself. It deals with how to use IT for business. It elaborates on the use of IT resources for process control, product development and optimizing the operation. This makes you future-ready to use the IT resources as another vital tool for the managerial purpose. If you happen to look for some fresh ideas for your MBA thesis, Thesishelpers.com is always ready to help.
Fundamentals and business sentiments vary from continent to continent. Doing business in China is not the same as doing so in Brazil. Ease of doing business also varies by the nation to nation. Different countries have different foreign investment policies. Today, trade for domestic consumers only form a smaller chunk of business. Most of the business is concentrated in products, which are exported, reassembled and create a larger finished good.
For example, Airbus is a consortium of Germany-France-Spain and Britain aviation industry. Different parts like fuselage, engines and wings are manufactured by different European partner nations and finally assembled in France.
To make candidate future ready in tackling cross border trade, the MBA has a separate curriculum on international trade comprising the above factors.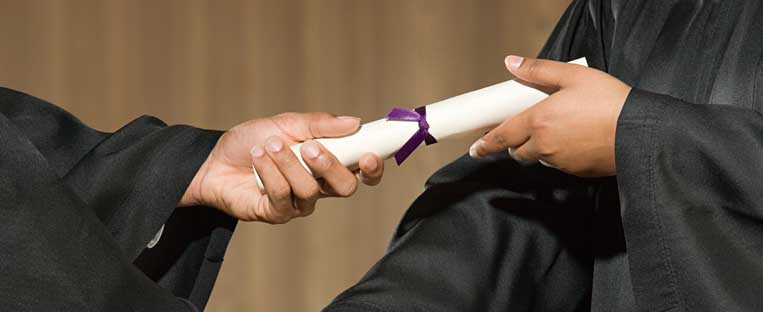 The basic concept behind such diverse subjects in the first year of MBA is to make the candidate knowledgeable in almost all aspects of doing business currently and in future so that he is always ahead of his peers who have not enrolled in such a course and specializes in only one aspect of the business.
How does MBA help become future ready in any one crucial vertical of business?
MBA currently has about 6-7 common elective subjects which are extremely necessary doing for any business anywhere.
All these subjects are regularly reviewed and updated so that they reflect the latest changes in the business world and the latest advances in the specialization field.
Most of the MBA courses are accredited under business course accreditation bodies like AMBA. AACSB, ACBSP, EQUIS, etc.Apart from earlier mentioned global accreditation, the business schools are equipped with regional recognition too. These accreditations require the courses to be reviewed after a periodic interval of two-three years and continuously realign to the latest practices in doing business.
The career and published works of course faculties are regularly scanned to make sure of their capability to withhold the highest standards of the business course.
The above steps go a long way in getting the coveted high managerial post, which requires an educational qualification like MBA, along with 4-5 years of hands-on job experience.
What are the specialization courses commonly offered in MBA second year?
MBA broadly classifies the specialized courses or electives under the following categories:
International business
Strategy
Marketing
Operational Management
Supply Chain Management
Human resources
Each of these specialized courses helps you to become fundamentally ready for the future leadership role in the business organization. Let us go through a primer on a couple of courses mentioned above to find how they can shape our future.
International MBA referred, as IBMAisan absolute necessity for MNCs and companies in the export-oriented business like hospitality, travel, tourism, logistics, commodities, investment, and international couriers, etc.
IBMA acquaints with diverse economic environments, cultures, laws and business practices prevalent in different continents or different countries.
Accounting practices and laws vary from country to country. IBMA helps in understanding and analyzing different accounting standards practised in different countries.
It is no surprise that MNC and export-oriented industries are in constant need of managers who have a degree in IMBA, to quickly find a foothold in the overseas territory.
Strategy MBA teaches how to study the various case studies on the method companies used in successfully implementing new ideas, brainstorming as a team, interpreting the data analytics and charting a plan to successfully implement a new strategy, turn around a company or bring a new product in the market.
Strategy MBA teaches the use of various software tools to interpret the data analytically. It teaches finding the plan's viability, checks the business competitors; study the different successful case stories and how to craft a successful strategy. These are followed by live projects on creating strategies for actual business.
This degree also enables the candidate to assume the role of a consultant to the various business project in the future. However, to reach that stage, the strategy MBA is the first stepping-stone. After that, the candidate has to gain considerable successful exposure to live projects before he tries to step into project consultancy.
Posts available after completing Marketing MBA are leadership position in marketing, sales, brand, media manager and as a marketing analyst, etc.
To obtain the best result, choose a course where digital marketing part is given due importance along with the traditional marketing course. The conventional course teaches marketing and behavioural theories along with the use of data analytics to understand customer preferences and trends.
Conclusion
MBA is a pure professional course. The aim of this course is on three fronts.
To make you aware of all aspects of a business so that you are able to maintain a leadership position from all angles.
To specialize in one particular aspect without which the business cannot run. In the MBA, a thorough practical knowledge with real-life cases is imparted followed by actual work-experience gained from working in a related industry leader.
You have to show results working as a team member of a geographically diverse team, which not only brings out the best from you but also helps to forge an international network of friends, which may help you outshine in your future professional career.