A few decades ago, only the chosen had access to complex tools and specific knowledge required to run a photography business, but that has dramatically changed over the recent years. The advent of digital technologies has made everyone a photographer: cameras are now ubiquitous and cheap while taking high-quality photos is no longer a secret – the Internet is abundant with guides, tips, and tricks.
Or par with that, photography transformed into one of the most competitive and demanding businesses. No longer underrated photography repositories generate billions of dollars yearly and grow at lightning speed. More than a billion people use Instagram every month while more than half of all registered users log in at least once a day. With all these opportunities, only the laziest of lazy cameramen haven't considered starting a business in photography.
Indeed, every day we stumble upon awesome visual content on social networks, focused collection repositories, and finally, in the streets. Occasionally, it enlightens us: "Why don't I try and start my own photography business? That shouldn't be that hard!" But the reality is different: 20% of small businesses die during the first year, 30% fail in their second year, and only 30% survive the first decade of operation.
But that doesn't mean you shouldn't try. The lion's share of failures happens for a few main reasons – unrealistic business planning, poor market research, ineffective marketing, insufficient financing and flexibility, inability to scale or sustain rapid scaling – that can be foreseen even at the very stage of planning. In fact, you have all the chance to prosper if you are determined, experienced, and with decision-making at a good level.
Without further ado, let's introduce the milestones that you are bound to complete while getting on your feet as a successful photography business owner. Note: the order of completion of the steps may be different depending on your goals, experience, financial capabilities, and other factors.
1. Write a well-structured business plan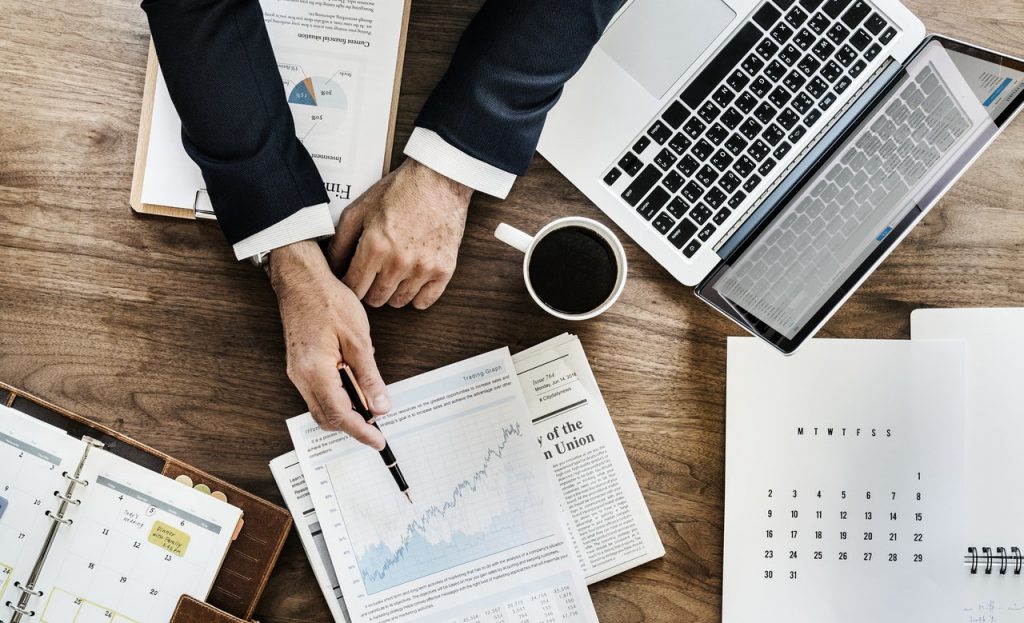 You cannot make the leap and start a business without a well-thought and well-structured plan. It should not be formal, too long, or resembling an official document – just a rigid carcass for your future activities. For better or worse, at this very stage, you might understand that you are not yet ready or on the contrary, make sure that you are all set to grow into something bigger. Consider reviewing the following:
Idea and target market. Everything starts with an idea. First of all, recognize your strengths and weaknesses. For sure you should play the strengths that are in demand, which means you should follow photography trends. What's popular in 2020? It might be retro-style photography, panoramic photos, fashion, real estate, macro images, portraits, or even drone photography – just research the market and reveal what you can do better than others.

Competitors and brand identity. Unless you create something revolutionary new, chances are your niche will be a battlefield for you. Therefore, identify your main competitors and research them through and through to find out the way to stand out. You must create a better (ideally, unique) product and preferably come up with an exquisite, eye-catching brand identity (logotypes, typography, packaging, color palette, messaging) that reinforces your core values and harmonizes well with what you do.

Sub-plans: marketing, financial, management, operating, sales. Sub-domains are what planning is about. You should build a mathematically justified model to move forward – it's not that easy and requires tons of research work. Each business aspect, whether it is marketing, staff management, or sales, is a separate universe living by its own rules. If you lack experience, think of hiring a business consultant.

Legal structure. You cannot operate in the field without establishing a legal entity. Depending on your ambitions and resources, this can be a sole proprietorship (you bear responsibility for profits and debts), a partnership (shared responsibility), a Limited Liability Company, or a corporation. Most likely you will go with the first or the second option.
2. Buy the necessary equipment for your photography business
Even if you start on your own, you must have at least a $5000 budget for photography equipment – and that is an absolute minimum since it will be enough for only one package of equipment and you won't have any backup.
Camera. Most likely you have a camera, so you can save on buying another one if the pictures are good enough. But please don't push it over the edge: a cheap point-and-shoot device won't work, as well as mirrorless and bridge cameras – these are popular among amateurs, but you really need a DSLR to take worthwhile shots. Nikon D3200, Nikon D600, and Canon EOS 100D are good options for aspiring professionals.

Lenses. A very rare camera has a satisfactory kit lens, so get ready to spend on a good lens least as much as you've spent on the camera. On the other hand, your lenses will stay with you forever if you use protection filters so that they don't get scratched or damaged.

Lighting and accessories. Whether you are going to work in a studio or in a field, chances are you will need reflectors, speed lights, light stands, batteries, memory cards, and other accessories. If you are not sure about some elements, you may rent them at first.

Computer. Streamlining a working process in the office requires much more than cameras and computers, but that is PCs that always eat the lion's share of the budget. Tons of tips could be given here, but the gist is as follows: only pay only for what you are going to use.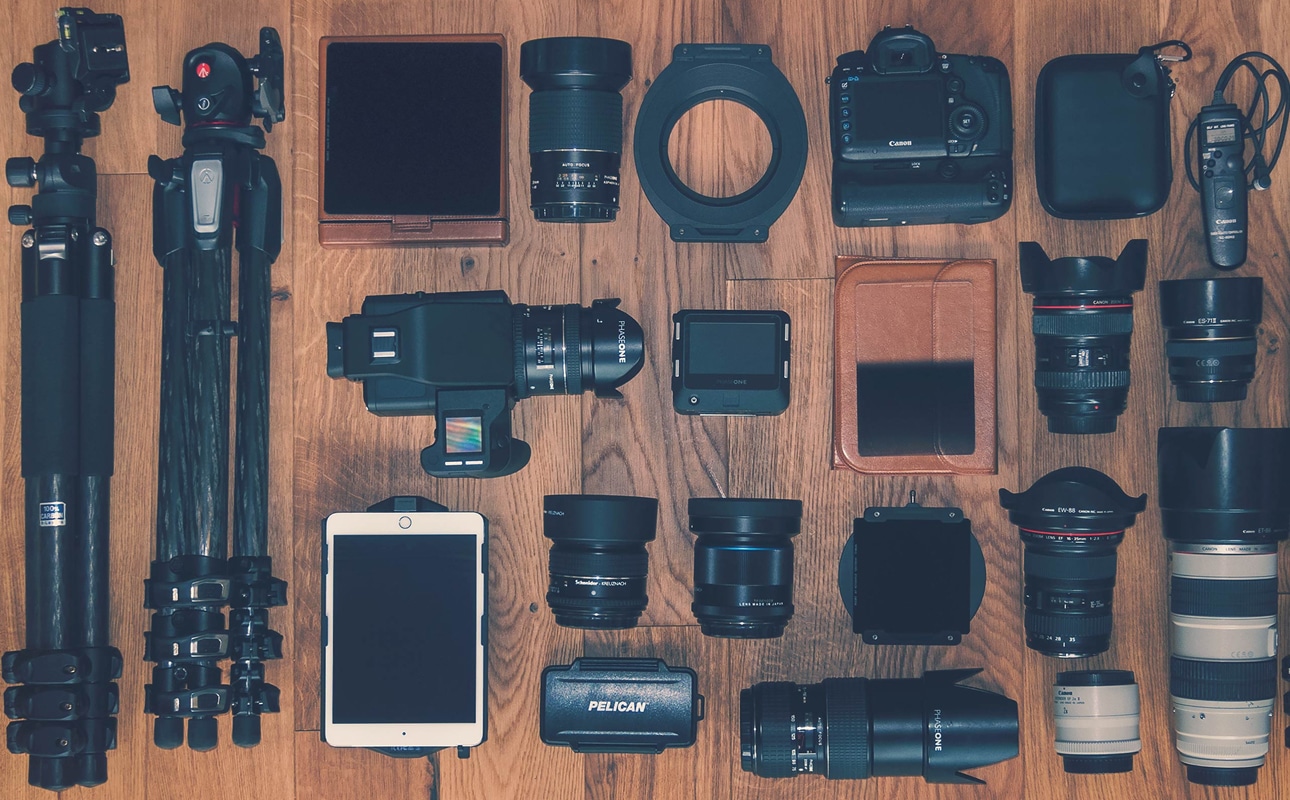 Last but not least, consider purchasing business insurance before your business is up. It may cover different types of incidents, but for sure (if running a company with employees) you will need workers compensation insurance and unemployment insurance. Possible insurance options are:
Insureon – Business Insurance for Photographers.
Package Choice – Insurance for media professionals.
TCP – Photography Insurance.
3. Prepare your audience
A good way to start is to come up with a specific portfolio before anything else (though it is only possible if you have considerable experience in the niche) and gradually promote it on social networks, Instagram, stock photo websites, etc. No matter whether you have a dozen or a thousand followers, notify them about your intentions to start a business and encourage them to spread the word. The easiest way to do that is to arrange a series of simple 'subscribe, like and repost' contests on Instagram, Twitter, Facebook, and wherever you have an active account. Pleasant prizes will warm up the audience and make it more responsive, giving you a boost in social metrics and building your first sales funnel.
4. Register your company, open a website and a blog
The initial marketing is doing its job – things are heating up and it's time to launch your website and blog. Make sure both are professionally designed as well as mobile and user-friendly so that potential clients can easily reach you. Whatever you sell, provide the most detailed descriptions of your goods and services since the majority of people research their purchases online even if they are determined to buy in local shops. Must-have things on your website are
Company name and a short description of what you do, on the first screen of the homepage.
A detailed description of your services with prices.
Photos and short bios of your key employees.
Special offers and promotions, FAQ, testimonials, vacancies.
Live chat.
No less important are the branding elements (mainly the combination of shapes and colors) and the language/tone that you speak to your audience. With all that done and spiced with luscious promotions, chances are you'll soon get your first order in no time.
5. Build your team and client network
Once you get the ball rolling, focus on relationships, both internal and internal. That's when you should start scaling your business and grow day by day from a one-person company to a bigger entity with dozens of employees and thousands of regular customers. The key to any expansion is awareness marketing.
Social media marketing. Steer the course you've taken during the preliminary stage. Publish videos from behind the scenes, arrange giveaways, contests, sneak peeks at the shooting process – entertain the audience as much as you can within the allocated budget to create a bond between you and your customers.

Newsletter. Just a few facts about newsletter marketing: four of five businesses rely on the newsletter as a prior customer funnel; the number of emails is expected to surpass 4 billion in 2020; Apple and Google are constantly battling for dominance in the e-mail sector. Undoubtedly, you should newsletter your customers. Depending on the size of your company, a weekly or a monthly all-encompassing email with the recent news and opportunities is the best way to touch base with potential clients.

Photography events. Attending photography meetings and conferences are absolutely necessary to loudly announce yourself in the world of photo shooting. Start with local events and expand as you grow. Eventually, you'll get enough attention and resources to organize your own events.
Must Read: How to Take Better Photographs from your Smartphone
Grow, glow, dream, and thrive
Fortune favors the bold. If any success recipe could be made for photo shooting, it would definitely include 'brave' and 'proactive' ingredients. Even though there's no single chance to foresee all the obstacles down the road, the way you clear them shapes you as a personality and thereby determines your ultimate success. Love what you do with all your heart and follow your passion!