Blogging is an awesome activity, but it is not the job for everyone as maintaining a quality blog consistently is a lot of work to do. Therefore, a good blog not only requires quality content but it also needs to be marketed in such a different way that it achieves maximum exposure. For people that have just started blogging, it is difficult to know how much you can potentially earn from this. So in for initial stages you can go through some top best blogs on WordPress that will certainly inspire you to learn just how much money you can make on daily basis.
Therefore in order to earn income from blogging, you need to know how to drive traffic to your blog consistently from time to time analysis. If you want money then you definitely need to have traffic for your blog and blog promotion plays a role of key factor in getting that traffic and income for you.
In today's scenario WordPress is the most commonly used app for blogging so if you are blogging on WordPress platform and wondering how you can make money from it then this detailed guide will help you to look at various options to monetize by using WordPress.
WordPress also offers a unique feature for making money by blogging and that is "exopin" which is a simple plug-in which adds a buy button to your blog making them available to anyone for purchase. It also makes your payment process easier by collecting your payment from the customer and delivers it to your PayPal account.
WordPress is a very versatile plugin easily available on internet today. This is the mostly used platform for blogging due to its various techniques which helps in making money as well. Further it offers numerous ways and some actionable tips as well for bloggers to make money:
1. WordAds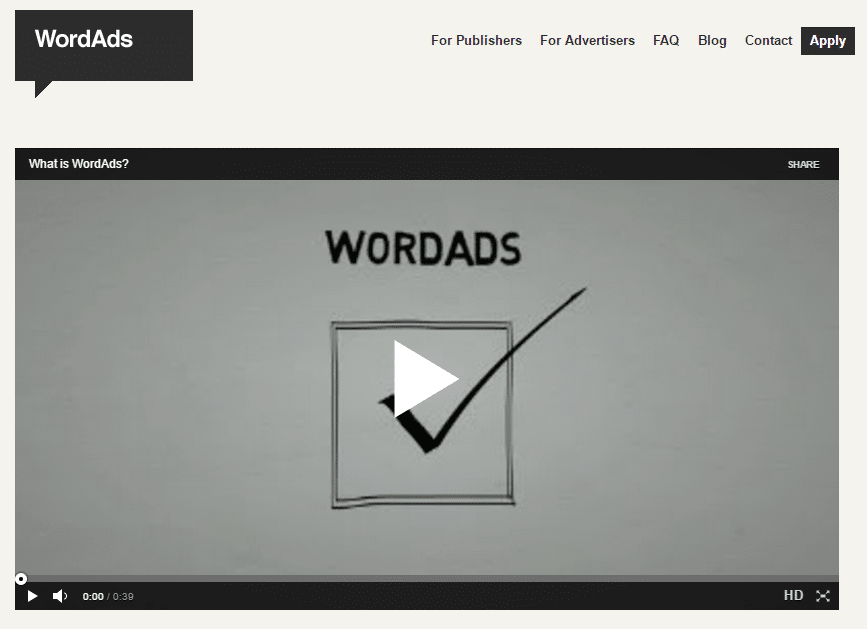 WordPress offers a dynamic advertising solution for bloggers and that is WordAds. It is available for every blogger on WordPress but you need to apply for it to get accepted for WordAds. It is very simple and easy to use and by using this you will be showing ads and earning money from your blog easily. Once you apply for this and get approved by the server, then it will start earning money for you without any hassle.
---
2. Affiliate Marketing
This is one of the oldest forms of marketing and it might surprise you but WordPress let you use affiliate links to make money while blogging. In this type of marketing you can use affiliate links within your article or blog using hyperlinks. Therefore, it can also do wonder for you as this is the best method to earn more in less time.
---
3. Sponsored posts
It is another method in which you can earn money by blogging using WordPress and this will work even better if you have an established blog because there are many advertisers who would pay you for writing a requested story. You can either get in touch with advertisers who are willing to sponsor your blog easily or you can also simply create a page call advertisement and can mention that you are accepting sponsored post.
---
4. AdSense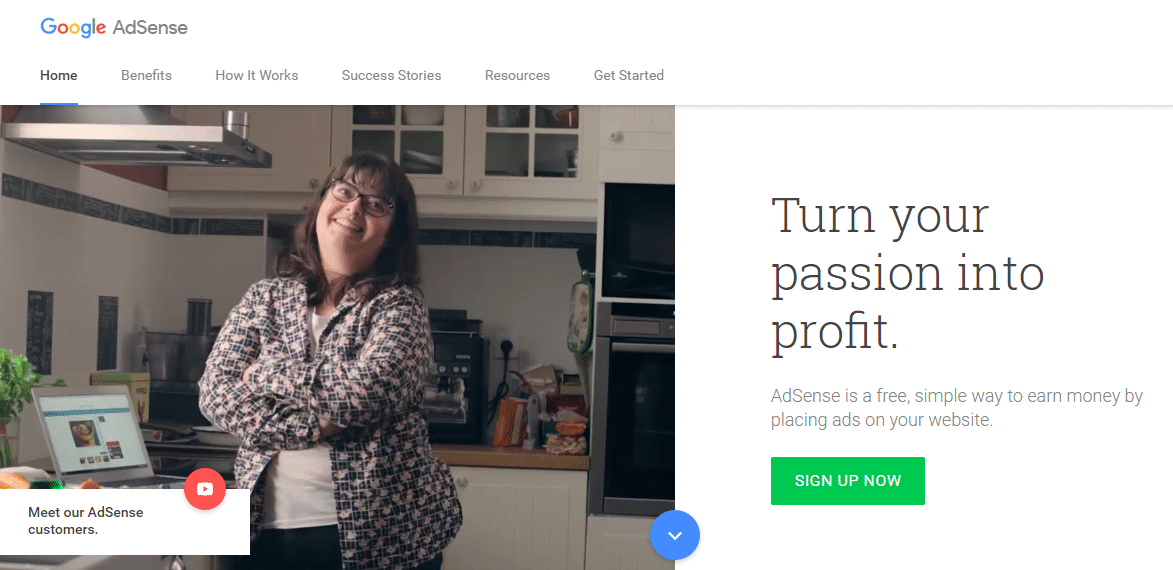 AdSense is a great way to earn money from your WordPress blog and great thing about this is that they will determine the best opportunities to share with your viewers that will have the greatest opportunity for you to make more money. Therefore, each time you have a click someone leaves your site, but you are getting paid.
---
5. Themes
As you know that every blog needs a theme and for that WordPress comes with a huge stock of themes which enhances the quality of your blog or article and make it more attractive for your viewers which further increases the amount of money you are going to get from your blog.
---
6. Plugins
Most of the wordpress users would agree that some useful plugins can change the behavior of your entire blog or website. Therefore, a well-designed plugin can put money more in your pocket. And the market is exploding. A well-designed plugin can help your blog make money faster, which is appealing to anyone who is reading your blog. One of the most commonly used plug-in is wishlist that turns your wordpress blog into a membership site
---
7. Topics
By making a list of several topics you are interested in, you can create a quality content that is useful and helpful to other people. You can choose 4 or 5 different techniques then you can rotate your postings by using WordPress because to successfully make money with WordPress, you cannot bore your readers.
---
8. Site Backlinks
WordPress comes with a feature of creating backlinks to your blog posts and getting other web sites and web pages to link to your content easily. For this you can go online and do a google search for different backlinks and you will find there are some sites from where you can copy and paste a link to your blog post and it will automatically create a backlink for you which also enhances your earnings.
---
9. Forums
The most helpful way to make money with WordPress is to go online and search about different forums that relate to the topic you are blogging about. After that take your time to read what other people are posting and then respond to some of the posts if you have something of value to add to them. You can post few useful sentences and make reference that there information is at your blog and then post a link.
Therefore, selling blog content to marketing teams was never been easier, but with WordPress blogging your blog finally becomes a viable business commodity and your blog posts equal products for everyone. Now a day's blogging for money and working from home is very common for bloggers around the world and all thanks to WordPress which comes with vast variety of features and plug-ins which enhance earnings of bloggers.
---
About the Author –
Marcus is a marketing specialist and knows marketing strategies very well. He works for EssayOnTime, and develops promotion strategies quarterly to push the sales of company.