Among their numerous traits, creative writers display a craving for linguistic innovation. This is the reason why businesses are striving to hire content marketing professionals coming from creative writing backgrounds. Irrespective of the format employed to showcase it, storytelling has its roots in the domain of literary genius. Valuable writing tips from big names in the industry, such as Stephen King and Kurt Vonnegut hold an important place in both content marketing workshops as well as traditional creative writing classes.
However, a consensus seems to have fashioned around the notion that creative writers do not become successful advertising professionals. Web content has to be articulated using marketing jargon for targeting a particular audience. It is believed that creative writers benefit from a luxury of not sticking to marketing guidelines and have little regard for consumer behavior. However, responsive storytelling has made room for creative storytellers who have shown positive outcomes when it comes to grabbing the attention of the audience over the internet.
Creative storytelling designs a channel through which there is an interactive and customizable flow of ideas that convey the narrative in a unique way. This form of content marketing can use both present and new technologies such as infographics, microsites, videos and PowerPoint presentations. "This is the real deal, this is the future of marketing, both online and offline," says Joe from Keen digital marketing agency in Malta
How to Stand Out
To capture attention, forget your general audience. Your nameless and faceless audience intimidates you the most. However, they are the ones with whom you have to establish a direct connection. Kurt Vonnegut suggests creative writers craft their piece for 'one person.' He strongly urges to stop attempting to address masses or groups of people. Vonnegut's tips are valuable in offering the type of perspective needed to inspire writers and strategists to draft unique content and groundbreaking content marketing campaigns.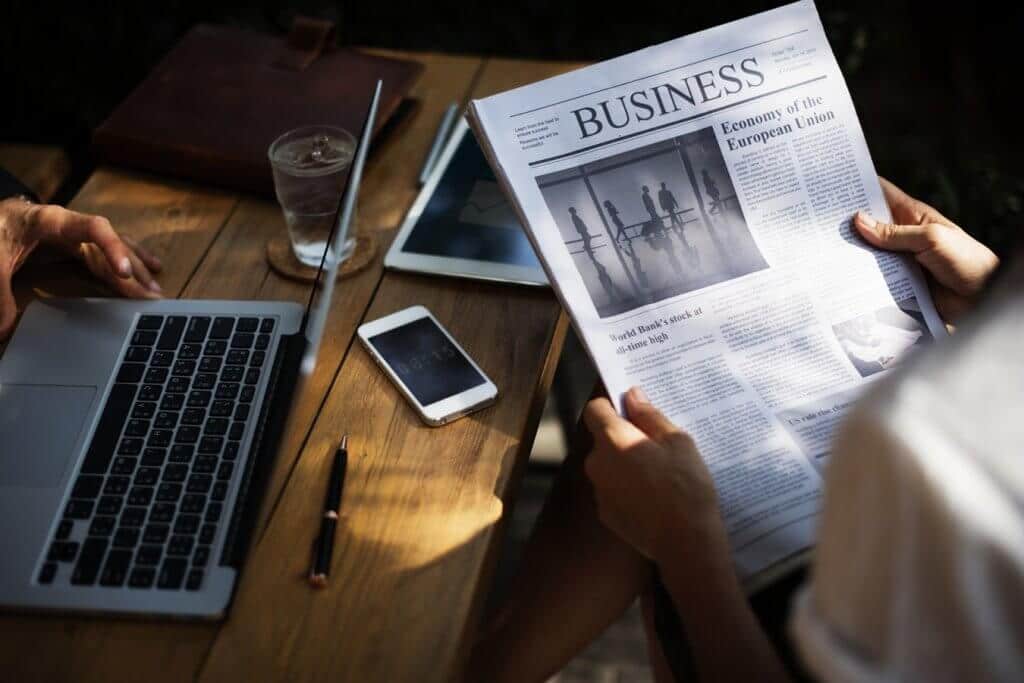 Some Useful Tips to Create Good Content Marketing Content
Consume the time of a reader or viewer in a way that you don't waste his time.
Every line must reveal character or advance the action.
Give your readers a lot of information in the beginning.
The essay "Politics and the English Language" by George Orwell remains one of the most initial critical analyses ever published since 1946. The piece provides insightful information on the accuracy of written English. It is an incredible starting point for a writer or content marketer to pursue clarity and brevity. We find it absolutely remarkable that something so old can still be relevant to how we perceive writing today. Moreover, Stephen King offers valuable advice in his autobiography. Some parts of these timeless tips also relate to content marketing. Here are a few examples.
Timid writers use passive verbs because they are safe. Don't use them at all.
The adverb is not your friend.
Don't always stick to grammatical rules since fiction is not a grammar display but aims at narrating a story by making a reader feel comfortable and welcome.
The key to great content writing lies in heavily researching about your subject. If you don't know much about what you are writing, you cannot go too much farther.
Learn as much as you can from current valuable sources, such as Neil Patel or Seth Godin, who are out there to inspire marketers (or general people) to use creativity in everything they do. Neil Patel who is the name behind big names, such as KISSmetrics, CrazyEgg, and Quick Sprout started his first blog a decade back in 2006. He is a true example of combining knowledge with skills to capture audiences. He puts all his knowledge into his writing and doesn't waste a line in anything that doesn't add to what he is narrating. Every post of his is loaded with practical advice and generous tips.
Seth Godin is an icon and needs no introduction to the world of content marketing. One of his greatest gifts is to combine his thoughtfulness in a broad range of formats. The most popular one is his daily newsletters (from his blog) that have become a daily highlight of millions of marketers all around the world. You never know what's coming from him so he pairs the element of his surprise to match his unbeatable creativity.
How to Use Content for Marketing
Get to know what is trending in your niche and use your creativity to come up with a solid story angle. The types of content that generally work best are tips, guides, insider news, lists, how-to's and anything that adds value to your campaign. Once a content marketer gets to know the needs and aspirations of his audience, he holds the key to unlock the door to a rewarding journey through his content marketing efforts. Where your core expertise is aligned to the interests of your audience, you finally reach your content sweet spot.
Final Thoughts
Several famous authors have offered insightful content principles without knowing how much relevant they would become in today's content marketing realm. There is a lot that content marketers can learn from previously held creative writing principles. In the future, businesses will ultimately have to hire professionals who can design a game-changing campaign that delivers customized content. Naturally, writers would need the training required to come up with inventive stories to communicate the brand message to larger audiences.
For a successful content marketer, every idea should deliver something. There's little doubt that creative writers have exactly what it takes to become successful copywriters. The fact that creative writers are inherently adaptive people, they easily mold themselves into a creative environment to craft the best possible content marketing campaign for a brand.