Although writing is fun, it involves a lot of hard work and dedication. Apart from having an idea for a story, you have to do research, revise your work, edit it for errors, and probably rewrite it if there is such need. Considering all the pros & cons, many people prefer to avoid this venture completely. For most writers, the work ends when they land a contract but the older folks in the industry know better. For writers, a major part of the job lies in the promotion of their work. Either way, you need to work really hard. Interestingly, starting your own personal blog makes life easier. You can share your work with others with less effort and gain more. All you need is a good computer and a reliable internet connection.
Pros and Cons
Having your own writer's blog puts you in charge. You can make your own schedule, add your own pictures, and use any layout – anything you like. You can practice new writing techniques on your blog and post whatever you like wherever you are, whether on your sofa or at the restaurant. More importantly, there is no limit to how much money you can make with your blog, especially if you have a great start.
Although you get to establish your authority and do things the way you like, going solo means you will also have to bear the entire burden. There are hundreds of writers who make hundreds of thousands of dollars from their blogs annually but don't expect to earn as much in one month. New blogs take time before they are able to gain authority through offering quality content.
Notwithstanding, having a blog is cool and it is worth it. All you need is patience, hard work, and the right strategy.
What About Video Blogging (Vlogging)?
Just like a writer's blog, a video blog is another popular way of sharing information with people and it is done in a video format. It is the popular trend nowadays. However, unlike with writer's blog, you don't need to write well to run a video blog – all you need is the right equipment i.e. a good camera, a mic, and a recognizable background set-up.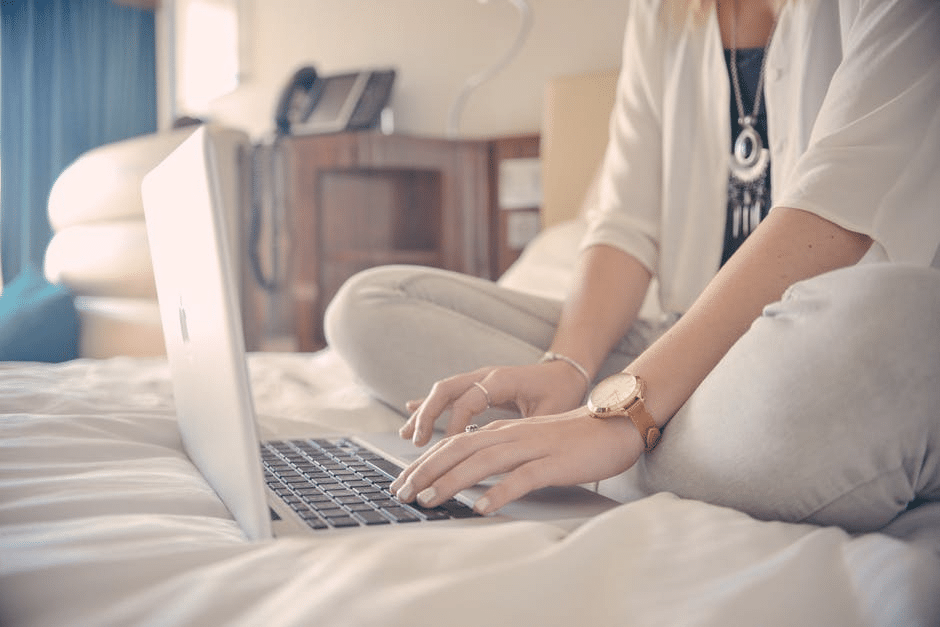 So now you want to start your own writer's blog but how do you go about it?
Decide on what you want to blog about. Before you start your blog, you must determine what you will write. This is called a niche. It is advisable to blog about a subject you know well.
Pick a domain name. After deciding on your niche, the next thing you need to do is choose a domain name. Ideally, your domain name should correspond to the content of your blog.
Purchase a hosting package. After choosing a domain name, the next thing is purchasing the domain from a web hosting provider
Hire a developer to build your blog from scratch or install WordPress. The latter option is obviously preferable because it's cheaper and faster.
Write compelling content. The final and most important step you should take to be a successful blogger is to create abundant quality content that has value for the readers.
Creating a blog is no easy task and success does not come overnight but if you are persistent, you will soon reap the benefits of blogging. Good luck!
If you want to know more about famous modern writers as exemplars you can check out this article: Top 10 Successful Writers of the Modern Age