When was the last time you've slept for eight hours and the next day to have some spare time? As time management apps and tools continue to rise, it seems that this task is the most difficult among us. We optimize our work as much as possible. Yet, we are constantly busy and unable to complete all our responsibilities.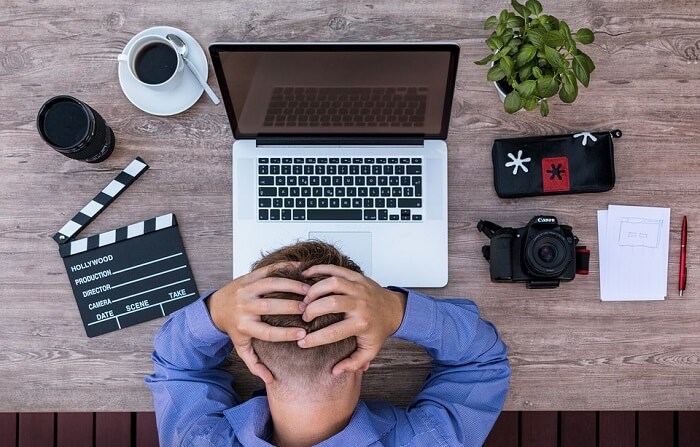 Undoubtedly, time is of the essence for productivity and success. We have compiled 9 updated and thorough tips from business professionals and productivity experts. The below list outlines the changes that your schedule might need to fully optimize.
1. Get a Calendar
The most efficient way to track your time for work is by using a calendar. If you make a habit out of checking your calendar, you will constantly know if you're available for a meeting or event. Calendars should not require opening time, as digital tools do. Print a calendar 2018 and mark the days when you are off duty, busy with meetings or when you should work on a specific project!
2. Make Your Goals Smart
Goal settings fail so many times. Experts claim that this is due to unrealistic goals and purposes. Since it's 2018, you should make your goals smart. Do you know what smart stand for? The acronym appeared back in 1981, but it highly used by businessmen today. So, your goals need to be:
Specific
Measurable
Achievable
Relevant
Time-based.
3. Evaluate Yourself
The most efficient way to optimize your time is to evaluate it weekly. Record the time you spend daily completing a specific task. Monitor your timing and set up a 30-minutes weekly session and see how much time you spend working on new and recurrent tasks and try to minimize it. Once a session is completed, minimize your time for a task with 10 minutes. Then, continue minimizing until you have reached your speed limit without creating pressure.
4. Place Tasks Before Emails
According to experts, the most productive hours of the day are between 9 and 11 AM. Meanwhile, the lowest productivity is recorded around 2:55 PM, after lunch. Complete high priority tasks and the ones that last less than 5 minutes to solve before embracing in a trip to your inbox. Checking and responding emails requires time that you can use to solve other tasks faster. Also, by emailing after you complete urgent tasks, you create a boundary between them and more complex business responsibilities.
5. Assign Timing
Once you begin those complex tasks, make sure you assign yourself a timing to complete them. Knowing how much time you can spend on a task motivates you to keep your schedule and avoid any distractions that may come along the way. However, timing needs to be realistic. Don't set an hour for a task that lasts double than that, just because you have many tasks to cover. Prioritize your work, to obtain the best timing for your projects.

6. Schedule Your Breaks
According to a business study, you should take a 17-minute break for every 52 minutes of your work. Entrepreneurs usually miss out these breaks these occasions, due to the amount of work. However, you should take frequent breaks away from your laptop, smartphone or any other screen. You can take a walk or breath some fresh air. By scheduling breaks, you manage to monitor them, and you avoid prolonging the time you need for work.
7. Plan Your Days Ahead
End your working day by planning the next one. When you keep track of your future activity, you can manage your time and assign priorities easier. Consequently, you save time the next morning and make appropriate use of the least productive hours of the day. Make sure you also include breaks and the minutes you need to respond to emails.
8. Declutter Your Desk
Time management requires organizing skills. Before beginning your week of work, make sure you clean your desk and place all documents in the right order. A messy desk might make work difficult, as you'll spend time finding paper to write notes on. Also, you might fail to see essential information, because there is a document which hides your agenda. Scenarios as the above can continue, but they can also be avoided.
9. Disconnect
Procrastination was a trendy word, a few years ago. It seems that today social media is the most common distraction you can encounter. Make sure you turn off the networks and websites you are logged on, before you begin work. Avoid checking notifications regularly, to avoid spending more time than planned on a break. Also, you can assign special breaks for social media and log on by following a time limit.
---
Wrapping Up
Time management is difficult for both your personal and professional life. By pursuing the above tips and making habits out of them, you can easily evaluate and improve your work. However, your schedule should also include a small amount of spare time for potential emergencies.
Improve your time as much as possible. Then, audit yourself and develop new product strategies for your future activity. At the end of the day, you might notice that time management leads to productivity, motivation, and success!