Running a blog can be confusing. You do not know what to write, you do not know how to write, you do not know whether you need to communicate with your audience or to be a neutral writer, and you cannot determine the strategy to follow. If you are a new blogger still having no experience in writing for a big audience, your problem can be even worse. You need to learn all the marketing tips and tricks to promote your blog, you need to communicate to other bloggers but you do not know how to reach them, and you need to spend money on advertising, but you are not sure that your efforts worth the results. And again: you have no idea how to create a content that will attract the attention of the readers.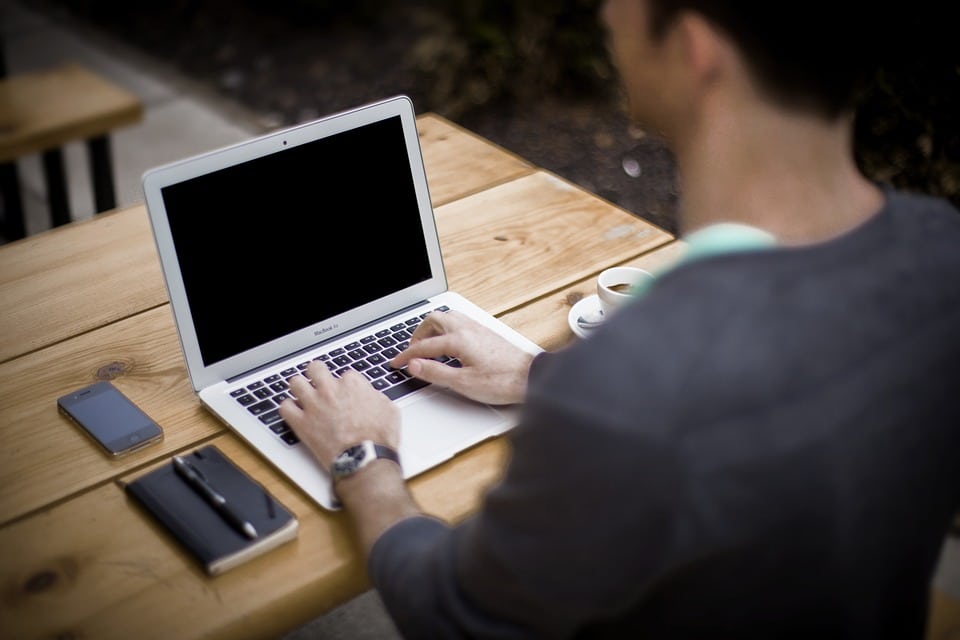 To start the blog successfully, you just need to remember several important things. These things are the questions that your first-time readers will definitely ask about your blog. Make sure that the content in your blog provides answers to these questions, and you will be able to make a confident step forward the success.
#1 – What are you writing about?
Several years ago, a personal blog was kind of a diary where you could post information that was not connected with a certain field of interests. Today, a successful blog should have a certain topic uniting all posts and ideas of the blog. Of course, you can write posts that are not connected to this topic, but the overall number of themed posts should be bigger.
The topic of your blog will determine your audience. If you are writing about health food and sports, do not expect that your audience will support your intentions to write about nightclubs. However, in this case, you can write about the travels: everyone wants to know how to combine active life with a proper nutrition and regular exercising.
#2 – What is special on your blog?
Every marketing guide highlights the necessity of unique content. However, your content should be unique not technically but bring new ideas and give your readers something special. They do not want to read the information that they have already known. They want to read something unexpected and unpredictable. If you can develop your ideas in this way, the success of your blog is inevitable. Always provide your readers with some benefits: give them ideas and facts that they can hardly find in similar blogs.
#3 – Who are you?
Credibility is a key factor for your readers to follow your recommendations. If they do not trust you, they will never take you seriously. To increase your credibility, do not forget about an introductory post and About Me page. Share your experience, post real photos, give links to your social accounts. When your readers see that you are a real person, they change their attitude to what you write.
#4 – Do you care about your readers?
A blogger is not a writer. A writer can allow a thought that his or her readers should follow his desires. On the contrary, a blogger should always follow the desires of the readers and take care of them. This is not the easiest task to accomplish but it has a huge effect on the popularity of your blog. First, make sure that your current content is relevant to the topic of your blog. Your readers came to your site using certain search words, and you should always know what exactly they tried to find. Do not forget to check the metrics of each your post. The data will demonstrate you what your visitors expect from your blog.
#5 – Where are the posts? Why are there so many posts?
There are two problems of bloggers: someone writes too many posts, someone writes once in awhile. Both problems have a negative effect on the reputation. Of course, there should be a note of anticipation. You should not annoy your readers with your posts. But at the same time, they should not forget about you. Your main task is to find a proper balance for the regularity of your writing. Besides, you need to check the best time for posting so that more people can see a fresh content from you.

#6 – Where are the people?
A post automatically becomes popular when it gets at least a couple comments. It is enough to show other visitors that people are interested in the ideas of the author of the blog and they want to discuss them. It is more likely that a person will read a post that already has some comments or shares than a post that has no reaction. Invite your readers to communicate. Ask their opinion or advice, support the conversation and always answer their comments. The success of your blog is determined by your ability to keep a dialogue with your visitors.
#7 – How can contact the author?
You should not only tell about yourself, but you should always give your visitors a chance to contact with you not in the comments, but via other methods. Of course, it is better to provide your social contacts so that your readers can follow you on Facebook or Instagram. If you want to keep your life separated from work, you can create different accounts to support your blog. Additionally, provide your email so your readers can reach you to discuss some issues or to offer you cooperation.
Blogging is a responsible and time-consuming job. To run a blog successfully, you need to be a writer, have a good taste for selecting proper visuals, be a little bit of a photographer, a good communicator, and an experienced psychologist. These skills improve over time, but even at the beginning of your career, you can use some tricks that will enhance the quality of your blog. Check whether your blog answers these 7 questions, and if it does, we can congratulate you with making the first and the most important step to success!