Did you know that B2B marketers are able to get 67% more leads, if they have a blog? Besides, companies that have a blog, can get up to 97% links back to their website! Now, you must already know all this and more. Isn't that why you want to not only launch a blog, but make it successful as well?
Remember, a new blog added to the world wide web every half a second.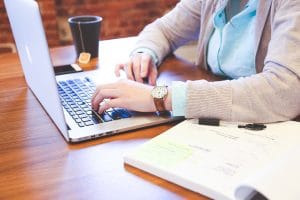 The world of blogs has evolved with time and is also constantly changing with the trends in the marketing and the digital world. This is the most important thing to remember that this playing field changes. Here are others:
Points to remember before you launch a blog:
Do not assume that your blog will be successful immediately. Success will come, but it may take some time to be so.
You need to focus a lot on your blog to make it successful. It's not a once a month activity. To remain ahead of the curve, you need to pay a lot of attention to your blog.
If you have a budget, you will need to hire others to help you maintain your blog.
If not, then you need to sacrifice your personal time to make your blog successful.
When you have a blog, you need to develop an audience and make sure you leave an impact. You may assume that cultivating your blog to become successful would be hard. Isn't that so? Although it would take some real effort on your part to makes yours stand out of the crowd, it isn't that hard.
Here are 5 strategies for launching a successful blog:
Strategy #1. Share Unique Content
Just because you want some traffic on your site, do not be tempted to jump on the bandwagon and write about the same things that others have already written. Your audience wants to read quality content. Content that has credible information will also be well-liked and appreciated by the readers. While you are at it, make sure that you share content to the world ONLY after it is thoroughly proofread and edited.
Nothing is more irritating to a reader than to go through a blog that is riddled with typographical errors, spelling errors and the loopholes in the way the ideas are presented. Your credibility and your professionalism are in grave danger when your blog is not edited or proofread well. If you don't have the time to do it yourself, you can always hire help to edit your blog posts. You can
also proofread your website directly. Tools where you can paste the URL of your blog post and it will catch your grammar, spelling errors in no time.
Strategy #2. Share Unique Graphics
People are visual learners. Readers can process a visual much faster than a big chunk of text. A compelling graphic or an image can trigger certain reactions in the minds of your reader. An association is formed and you have your reader hooked! As the digital and marketing world progresses to reach new levels, it's time to step up the game.
You don't have to be a certified designer. You can fake being a designer with online tools! Canva is a great tool that helps you create images that are easily shareable on social media. You can add texts in your images, or create an intriguing infographic. All that is appreciated by your readers.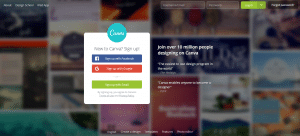 Strategy #3. Build-up Your Social Media
Speaking of creating shareable images and graphics, social media is an important strategy to make your blog successful. Depending on the nature of your blog, using different social media channels such as Facebook, Twitter, LinkedIn can help you promote your blog and drive traffic back to your website.
You need to be careful which channel you choose though. You don't have to spread yourself thin trying to be there on every platform. You can choose either one or two of these social media platforms and be consistent. Facebook allows you to boost your posts to promote for more reach, at a fee. You can use tools such as Buffer, Hootsuite to line up your posts for the week or the month.
Strategy #4. Mobile-Optimize Your blog
Everything and everyone is going mobile now. The screen sizes are different. The way people behave on mobile is also different. You need to optimize your website to suit your mobile audience. Google penalizes websites that are not mobile-friendly. You will need to test your images and blog posts and even how much time your website takes to load on your mobile devices.
Strategy #5. Publish Consistently
Subscribers look forward to reading more content from you. When you know your audience, it is easy to get blog post ideas. Therefore, it is wise to build a calendar for posts to be scheduled for the next two months. You will need a publishing schedule and you must stick to it.
Depending on your budget, capabilities, and time you can decide if you want to post five times a week or less. Regardless of how many posts you decide to publish in a week, you need to ensure to maintain the consistency.