The watch is a watch, what kind of flowers can you play? If you are as curious as I am, take a look at the famous accessory manufacturer Elago. Recently, this company has launched a special charging stand for Apple Watch. With it, your Apple Watch can instantly transform into iPod Classic.
This bracket, called the W6, is Elago's newest Apple Watch stand, which you can see from the outside. That's right, this looks like the iPod Classic but is a watch stand, made of silicone, with a classic iPod wheel design on the front (but also silicone), while the top display is reserved for the Apple Watch.
In order to be able to tuck the Apple Watch into the upper cutout area, the W6 leaves plenty of room for the side, so that it can stand directly on the table, giving people a feeling of security. Thanks to the silicone material as a whole, even if the bracket is lowered, the dial can be stably protected.
Maybe you will be curious, the watch is stuffed in, but how to charge it? To this end, the W6 bracket deliberately designed enough space inside to plug into the charging base, and then let the charging cable pass-through from behind, so that the bracket hides the ordinary Apple Watch charger.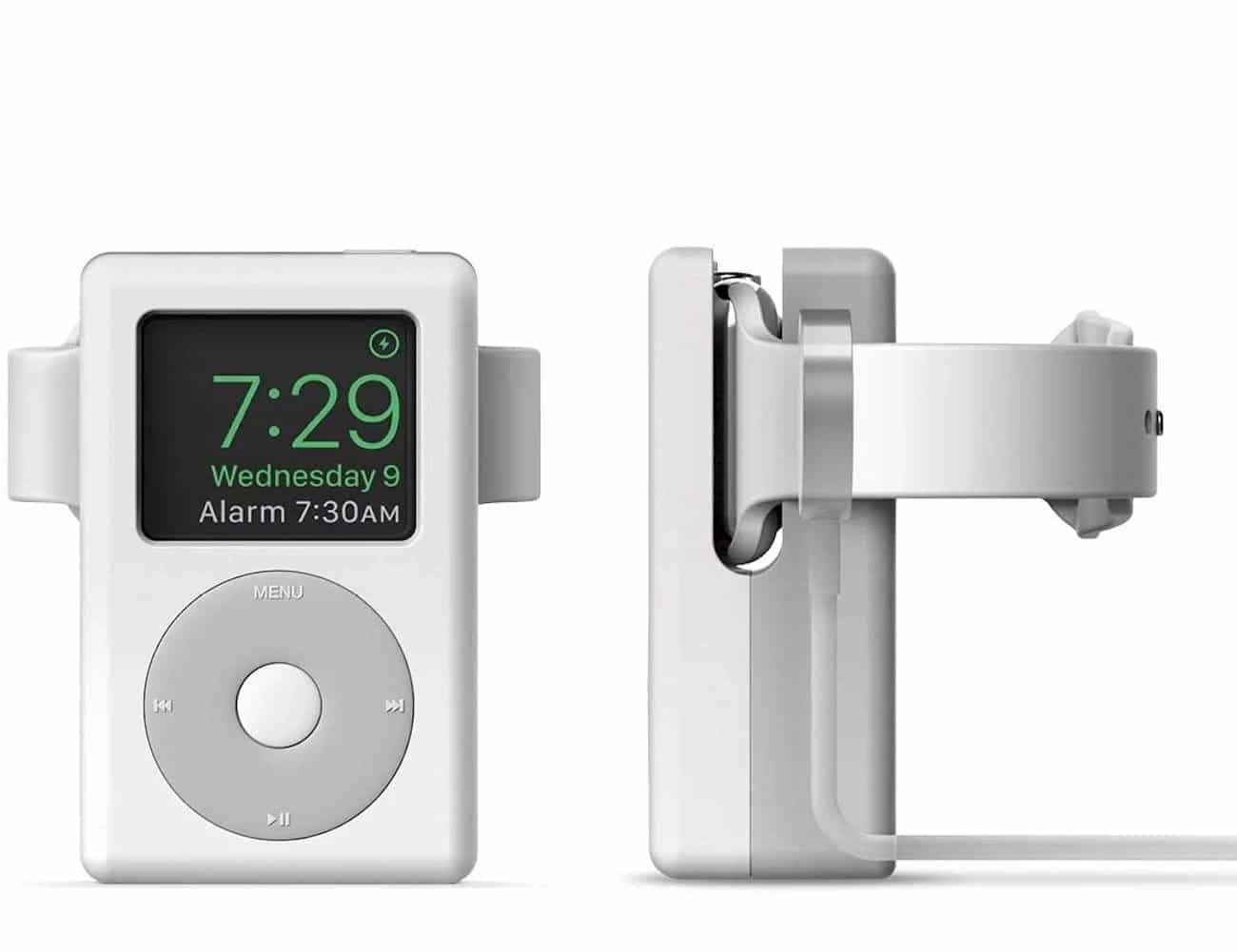 Seeing here, do you think Elago's design retains the flavor of the iPod and adds some delicate thoughts? This company does have a lot of hands in this regard. For example, this iPod charging stand, not only has a white version but even a black and red color iPod commemorative version, it also restores the look of the year.
In fact, rather than saying that its name is W6, it is better to say that this is the official product model. Because so far, the official support for Apple Watch has six models, each of which is named after the W plus number, so in addition to W6, there are W1, W2, W3, W4, and W5, not just W For example, the GameBoy is designed as a W5.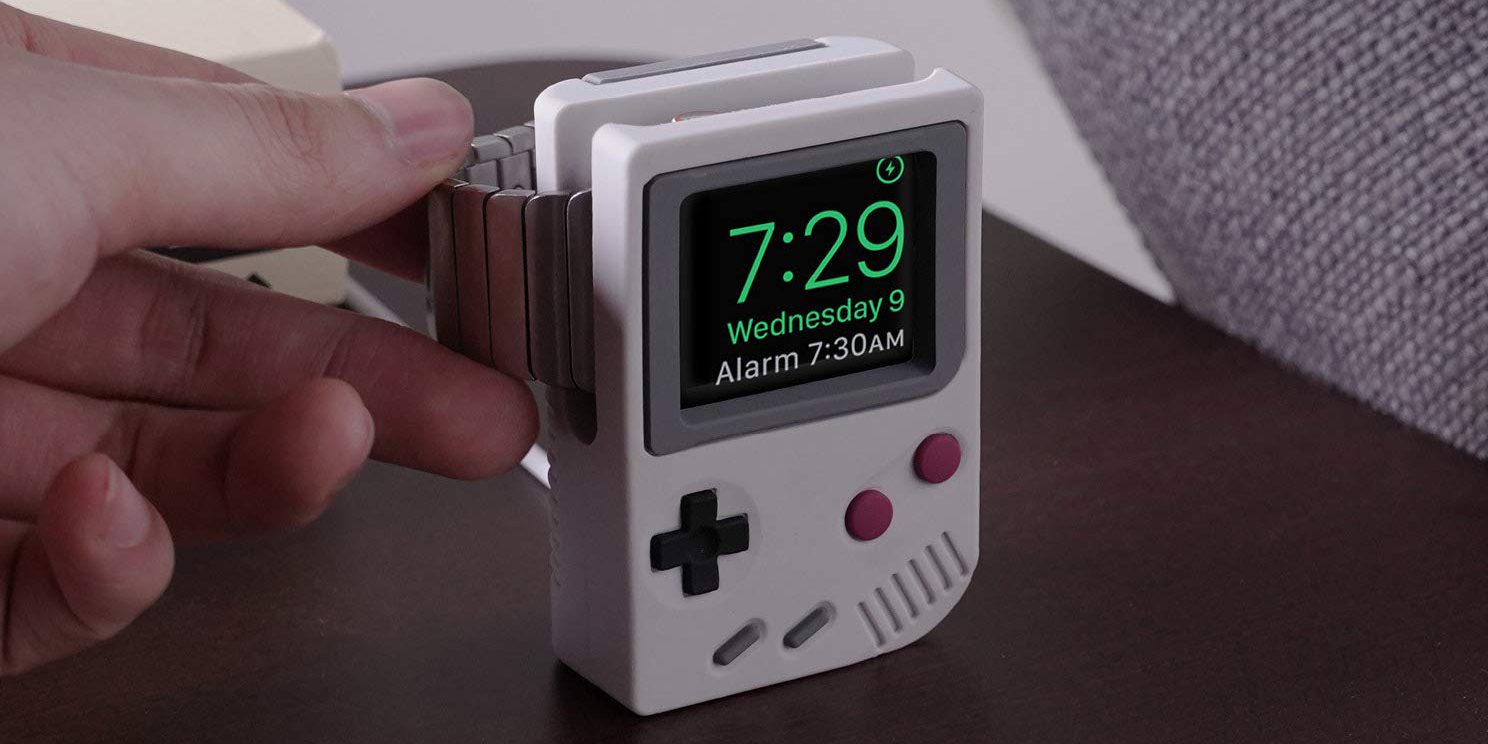 I have to say that in terms of harvesting, the Elago company has quite a set. By reverting the design language of some old products, Apple Watch has become interesting even if it is through a charging station. Since the Apple Watch has almost no change in overall design since the first generation, these charging stands also support generations of products from generation to generation.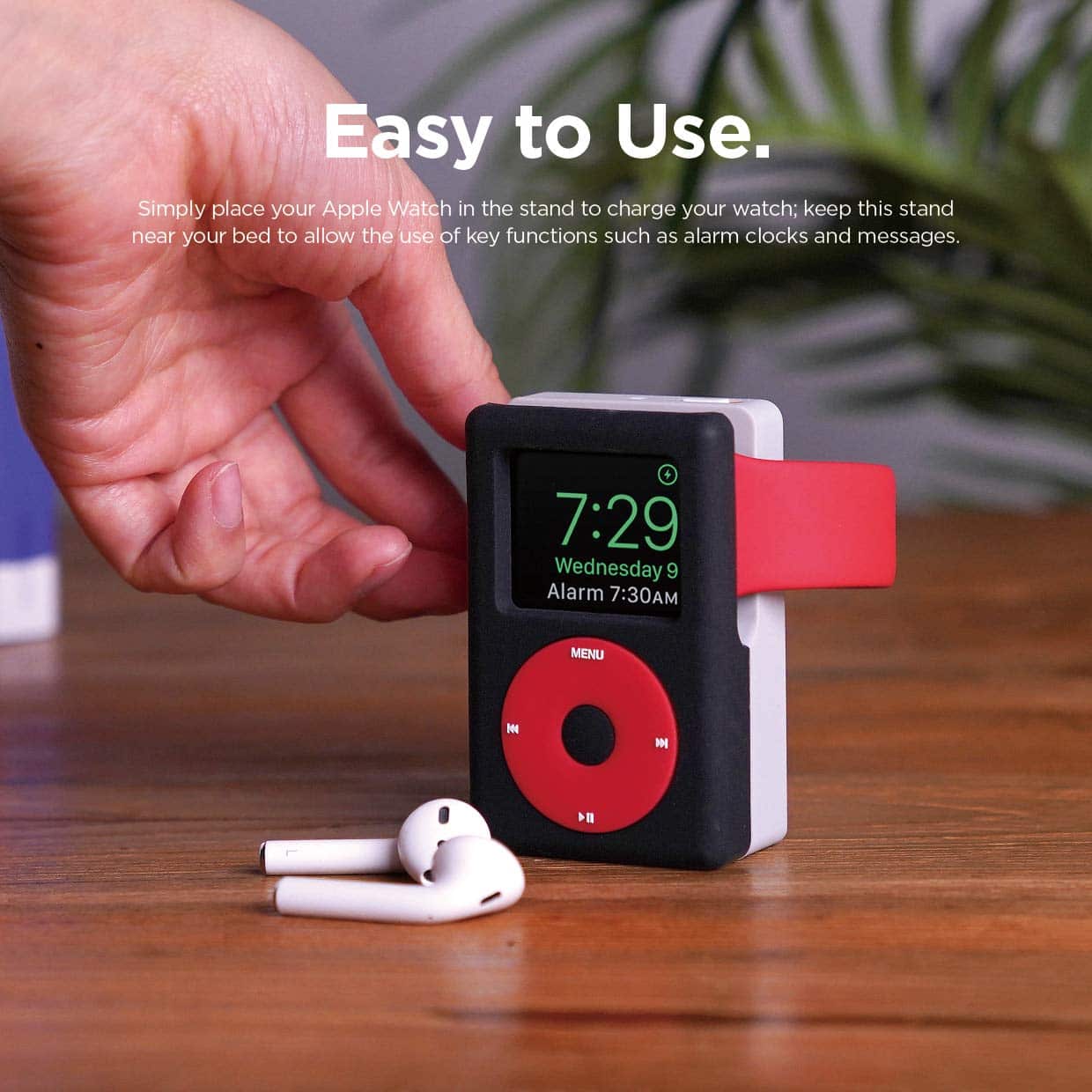 If you happen to like to wear the Apple Watch, then such a stand may make your life more interesting. The W6 stand costs $14.99. If you are interested, you can go to the official website to learn more. You can also order this product from Amazon.
Apple Watch Compatibility: Works with all Apple Watch Series (Series 1/ Series 2/ Series 3/ Series 4, 38mm, 40mm, 42mm, 44mm) and is compatible with Apple Watch Nightstand Mode.
Price: $14.99