By unlocking various hidden features on Mac, you can improve its performance significantly. Here, we have discussed some of these useful tips, tricks, and timesavers to help you boost your system performance and save time.
1. Merging Folders
Use hidden merge option of the Mac to merge two folders effortlessly. To access this feature, simply press and hold down the option key, as you drag and drop the folder into the same location. Here, it will display you a dialogue box with Merge button, simply click on it to do the task. Now it will create a new folder with destination and source folders both.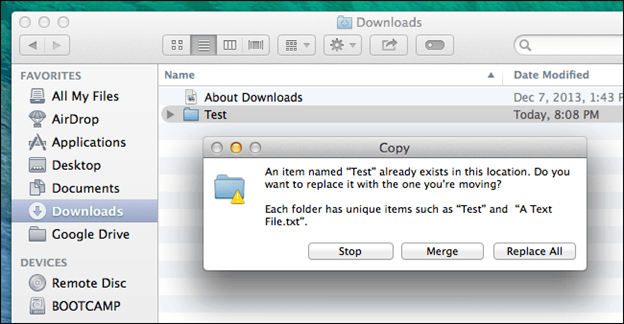 2. Create a new text file with the selected text
Try this interesting Mac tip to fasten your work performance. Here, you need to select the text on the document, click & hold and then move it anywhere you want to create a new text file with the chosen text inside.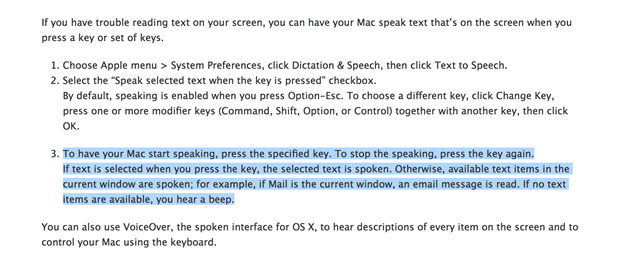 3. Hot Corners
Try this Mac tip to make Mac run fast and smooth. Hot Corners on your Mac allows you to enable various functions by touching the corner of the screen. It allows you to enable or disable application window, put the display to sleep, open mission control, show the desktop and do much more. To enable Hot Corners setting on your Mac, simply head to System Preferences > Desktop & Screen Saver. Here, click on Screen Saver tab and select Hot Corner.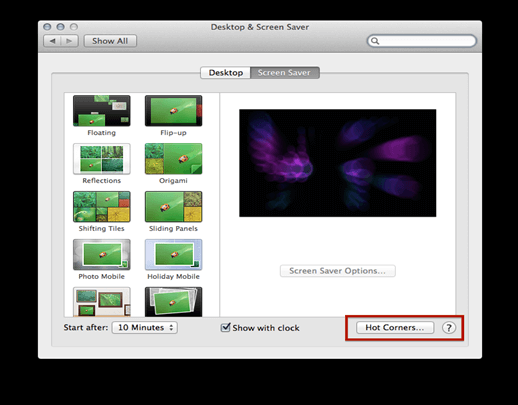 4. Use Siri for instant system setting tweaks
To make necessary changes in your system settings, you can enable Siri to do that. To do this, press CMD + Spacebar to activate Siri and give the commands like "turn on Bluetooth", "increase brightness" etc.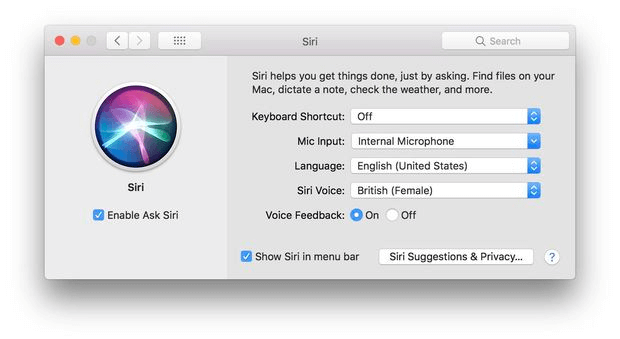 5. Copy & Paste Across Devices
To access this feature, you are required to log in from same Apple ID on both devices with Bluetooth turned on. Here, you can use Universal Clipboard to cut & copy on one device (say Mac) and paste it on another device (iPhone) and vice versa.
6. Rename file or folder while saving
This feature reduces the need of opening Finder for the naming convention. To rename any file, simply right-click on it without opening Finder and select the name of your choice. It is also useful when you want to use the same filename that already exists.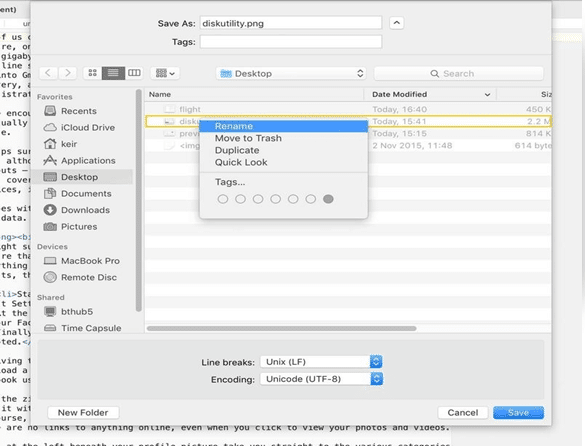 7. View & Record iPhone or iPad Screen
To view and record your iPad or iPhone screen on your Mac system you need to attach your device to Mac through USB. Now you need to open QuickTime Player and select a File > New Movie Recording.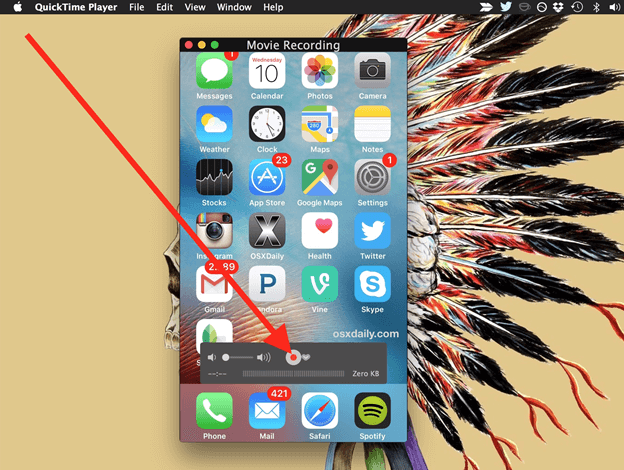 Source: osxdaily
8. Free up system RAM
Use this simple step to clean your Mac's RAM space to boost its performance. To close all apps in one go press and hold CMD + Option + Esc keys simultaneously. It will pop up a Force Quit window. Here, choose the apps that you want to close. To quit any app press Q and to hide it press H key.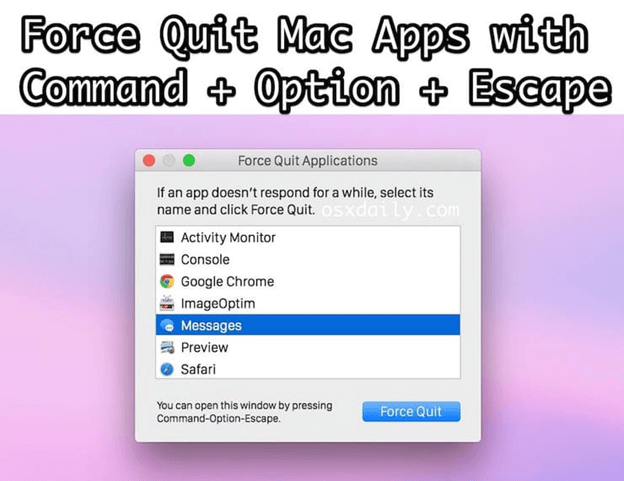 9. Do Not Disturb
If you don't want to get disturbed by annoying notifications when you are doing something important then you can try "Do not Disturb" option under notification center. To access this, go to Apple menu > System Preferences > Notifications. Go to the upper-left corner and select Do Not Disturb option. Go to upper-right corner to choose when to turn off all notifications.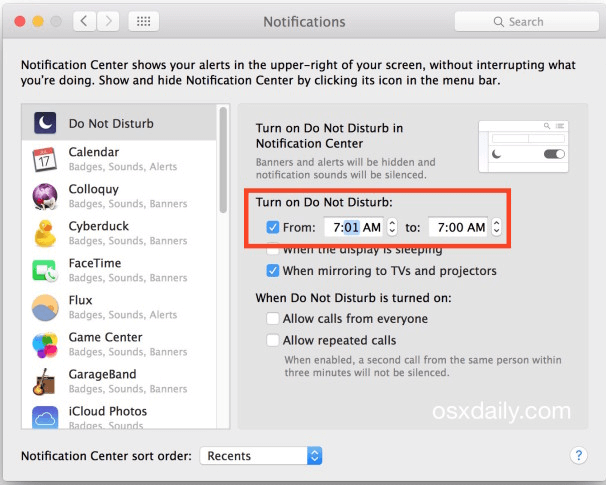 10. Delete Apps from Launchpad
To do this, enter Launchpad and hold the icon until you see icons jiggle. Here, you will see a cross (X) sign next to each app. To uninstall or delete any app securely simply press X button.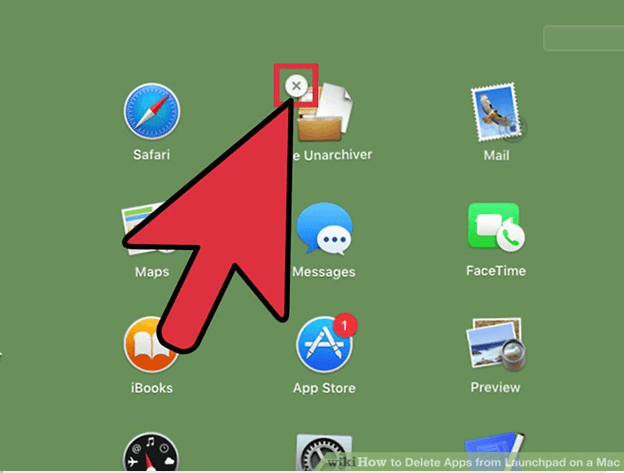 ---
Conclusion
Using hidden tips & tricks on your Mac, you can boost your system performance significantly. These tips also help you save your valuable time and reduce manual efforts. In this article, we have discussed some of these useful tips & tricks. If you know more about Mac tips & tricks feel free to comment below.
Author Bio
Chandra Shekhar Choudhary, a Digital Marketing Analyst & a Technical Content Writer is working at Systweak Software. His interest in writing is Antimalware, Best Mac Cleaner, Virus, Windows and Mac and he is keenly interested in writing other technical blogs. Apart from writing, he loves traveling and cooking. Find him on Facebook and Twitter, Instagram.