"Your phone is at risk!" What is your reaction when you see this kind of message flashing on your mobile screen? Well, you generally cancel the popup and get on with your life as usual.
We take security for granted and when it comes to mobile phones, that negligence touches another benchmark. Even though we have come to use our smartphones more vigorously than before, yet we are least concerned about its security nowadays. With the rise of cyber crimes and an increasing number of youngsters who are proficient in hacking, you will never know when you could become the target.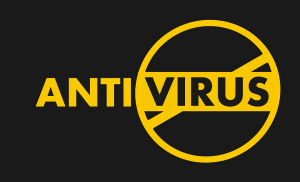 The solution is, of course, simple – having the right virus defending software installed on your smartphone. But of course, you would need help with that.
Here is a list of 5 best and free antivirus apps for your android mobile phones
1. Bitdefender AntiVirus Free For Android
This free version of Bitdefender uses the same scanning engines as of Bitdefender Mobile Security, the antivirus that scored a 100 on AV-Tests May 2017. It uses in-the-cloud scanning technology to arm your android phones against leading viruses, without impacting your mobile performance and battery.
For maximum protection, try the Bitdefender Mobile Security. It comes with a 14-days Free trial, has anti-theft, and various other features. Use Bitdefender discount coupons to get it at deal-breaking prices. Always check out for Bitdefender discount coupons on discount-offering sites before you buy your favorite antivirus.
2. Norton Security and Antivirus
We have Norton on number two in terms of mobile antivirus solutions. This free app provides you a multitude of features from the perspective of a virus-defending software. For instance, it scans for malware, has mobile-detection feature in case you lose your phone, and shows website safety ratings.
You can also remotely lock or wipe clean your device in case of theft.
3. Kaspersky Internet Security for Android
Remember the AV-Tests 2017 we talked about in case of Bitdefender? Well, this one scored just below, i.e., 99.8%. You might question why it comes third in the charts and not second? Well, the competition is high and a simple nudge somewhere can cut down scores.
4. Avast Mobile Security
Wake up to a spyware and malware detector that will tell you the security standards of the app that you recently downloaded, secure your phone against phishing attacks, blocks unwanted calls, has anti-theft features, and a password-protected vault. All that for free!
5. McAfee Mobile Security
It is quite difficult to find the right antivirus solution for your mobile that is powerful yet available for free. Here is another top-scorer in the chart that eases your security-related issues. McAfee might not be able to compete with other antivirus brands in terms of feature, but talk about anti-malware or anti-theft protection and it is second to none.
While you can enjoy these free antivirus solutions as long as you like, paid ones have their own benefits. Go to sites that offer antivirus discount coupons so that your savings don't get hurt too much.