These days, taking a loan has become a lot simpler and quicker than it used to be. Not only are almost all banks providing loans online, but there are also a lot of financial companies that offer personal loans through their websites and smartphone apps.
One of these is MoneyTap, which takes online loans a step further. The app provides an instant personal loan through a revolving line of credit, which you can use exactly the way you want. Let's look at how this works in a little more detail.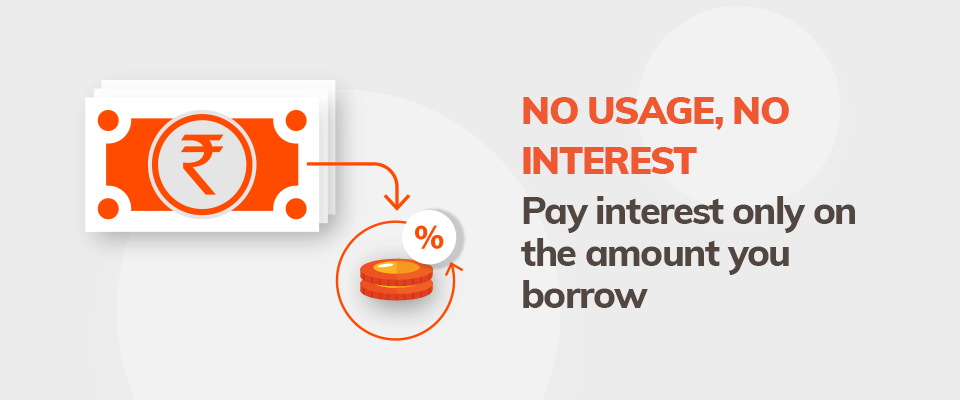 How Does MoneyTap Work?
Here's what you need to know about MoneyTap's innovative app-based personal loans:
To apply for a loan, you need to download the app and register with a few basic details, such as your personal information, monthly salary, and location.
After submitting your details, you will be informed of the loan amount for which you can be pre-approved, which could be anywhere from ₹3,000 to ₹5 lakh.
After pre-approval and verification, you will be provided with a credit limit against which you can borrow funds, as well as a credit card linked to it.
You can start using MoneyTap's personal line of credit as soon as you have been approved, and convert your spends into flexible EMIs right through the app.
The app provides you with various repayment options ranging over 2-36 months, so you can choose EMIs and terms that fit your financial needs perfectly.
Every time you make a repayment towards your loan, the principal amount minus interest will be added back to your credit line, so it's available for use again.
When Should You Use MoneyTap?
Basically, anytime you need funds in a hurry. The app-based credit line is a great solution for financial emergencies as well as planned expenses.
Here are some situations where MoneyTap can help you:
Paying for medical treatment
Managing wedding-related expenses
Conducting home repairs and renovations
Buying appliances such as TVs or ACs
Putting a down payment on a vehicle
Planning a vacation or weekend trip
Funding higher education for kids
Upgrading your laptop or mobile
Moving to a different city
Why Is MoneyTap Better Than Bank Loans?
MoneyTap's features and benefits set it apart from traditional loans. Here's why:
No Usage, No Interest – Interest is only charged on the amount of money you use, rather than the entire approved limit.
24/7 Instant Loans – You can borrow against your approved credit limit anytime and anywhere, right through your phone.
No Prepayment Fee – You can pay more than your chosen EMI amount without being charged a hefty prepayment penalty.
Flexible EMI Options – As mentioned above, you can choose the most suitable repayment terms and EMIs that work for you.
Credit Card Rewards – You can earn rewards and benefits every time you swipe the credit card linked to your MoneyTap loan.
100% Transparency – Available credit, transaction details, repayments and interest rates are all tracked through the app.
MoneyTap is available in the 30+ major cities of India, and you can download their loan app through the Android app store. With this handy app on your phone, you can be sure of having a flexible and convenient financial backup for life. Try it today!