You might have already heard about the Android L, its the newest flavored of Android OS codenamed as "L", this Android 5.0 L is currently available only for the Nexus users as it is in beta developers mode, but CynaogenMod 11 users can easily make their device look like Android L with an amazing theme developed by XDA developer "monish1995".
This theme is exactly looks like Android L including Status bar, icons, launcher, lock screen and lots more.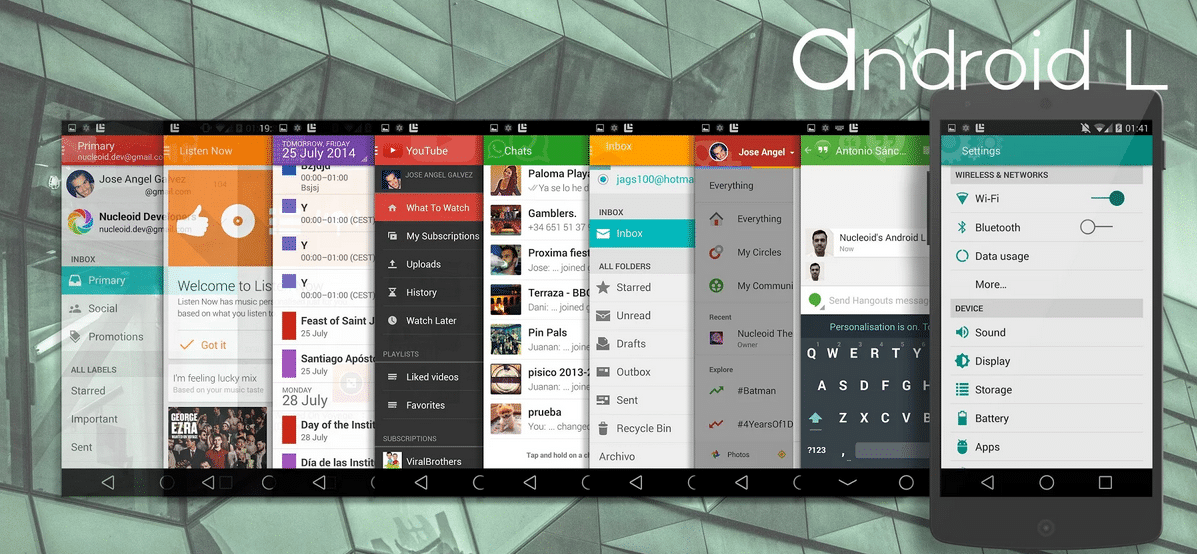 How to install Android 5.0 L theme on CM11 devices.
Herathon 6.0 Android 5.0 L flavored CM11 Theme
Theme Features :-
Android L Based Theme
Themed framework-res
Themed systemui
Android L style icons
Themed Apps
and many more
Installation Instructions :-
Step 1 :- Download theme apk from download section below.
Step 2 :- Copy to Phone Storage via USB cable or any other method.
Step 3 :- Use any file manager and go to location where you have copied the apk.
Step 4 :- Install the apk.
Step 5 :- Now Go to Settings>Themes>Herathon and Select all styles.
Step 6 :- After that Press "Update".
(If apps malfunction .. REBOOT !!)
Voila Theme is set up!!
#Optional :- Install Tinted Status Bar Xposed module for status bar and Navigation Bar tint !! (not included in Theme)
Screenshots :-
Download :-
Download CM11 Theme from Google Drive
or
(Download Herathon V6.0 for Android L Theme)
Credits :-
Visit its Official Thread on XDA Developers Forums for updates and support.
If you face any problem then please comment below.