If you ever have used any Samsung device like Note 2 or Galaxy S4 then you must have noticed that it has the capability to run two apps on the same screen and let you do multitasking with those two apps, isn't that cool, think of situation You are watching Video on YouTube ans suddenly someone messages you on WhatsApp and you want to see that message but also don't want to disturb your YouTube video, now in that case multi windows is very helpful, it will let you run WhatsApp and YouTube Video both at a same time.
Although there is no way to use Multi Window on other phones but it was a thing of the past. An App called 'Multi Tasking' is now available in the Play Store to give you the complete Multi Window feel and the good thing is that its is completely free. So lets begin this tutorial.
How to Get Multi Windows in any android Device :-
Before proceeding further please make sure that you have a rooted device as this app supports only rooted device.
Step 1 :- Firstly download Multitasking App from Google Play Store.
Download MultiTasking App from Play Store
Step 2 :- Once installed, open this app and allow root permissions.
Step 3 :- Now change the preference as you like or leave them to default and after that go back to home screen.
Step 4 :- Now pull the app menu from left by swiping your finger and select the two apps that you want to use.
Step 5 :- Once you have chosen the apps and they are in the form of windows, you need to resize one of the window such that it covers half of the screen and do the same with the other window.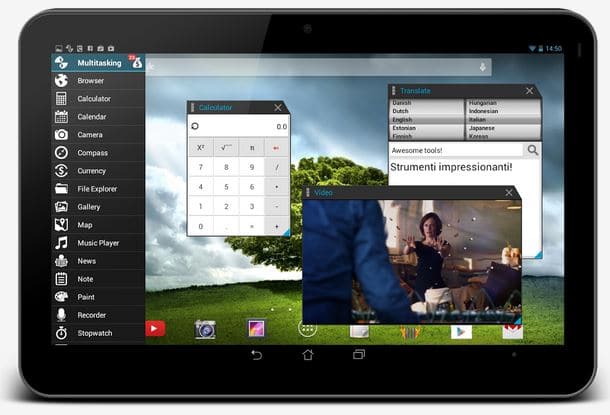 That's it, now you can enjoy Multi Tasking in your Android device.
Swipe your finger, pull as many apps you want and show off the Multi Window with class. If this stuff made you fall in love with us then don't forget to leave a thanks in the comment section below!