IPTV has given the entertainment industry a new turn. In an IPTV, all the data of channels travels through the internet medium. Gone are those days when you had to sit in front of a TV, waiting for your favourite program. You can stream any show or film of your choice on your mobile screens.
IPTV is really reliable as compared to cable and satellite television, and provides more features. Following are some of the features of IPTV.
You can watch hundreds of channels in different languages.
The speed of apps is very fast.
You can watch videos on demand.
IPTV is far cheaper than traditional TV. There are several applications that you can use for free.
Some apps provide live multiplayer gaming option as well.
If you are confused about installing IPTV on your device, check this site. Watching IPTV on your iPhone or Android device is very easy. People who want to watch IPTV on the iPhone or Android device should keep reading this article.
1. Watching IPTV On Your Android Device
Setting up your IPTV on your Android depends on the type of device you have.
Is Your Streaming Unicast Or Multicast?
You have to check if your streaming is unicast or multicast.
Open your playlist in any Text Editor to see your channel information and hyperlinks.
The start of your links will give you the answer you need. HTTP:// at the beginning of the link means you have Unicast Streaming and the starting of the link has UDP:// or UDP//@, your streaming is Multicast.
How To Set Up Multicast Streams?
This step is a bit tricky because some Android devices support Multicast and others don't. This is why; first you must find out what kind of Android device you have. In some devices, the multicast option is already disabled in the settings by default. Download a File Manager App such as Root Browser. The point is to check if your device has net/igmp.
If your device supports multicast, then it is a very easy process. If you have any multimedia players like VLC Player or MX Player in your Android device, you can open UDP streams directly. Another great option would be to install IPTV because it will let you use it as a playlist for viewing the multicast stream.
If there is no multicast, then the set-up process can be tricky. You will need an external PC that can become a proxy between UDP and HTTP. Your computer can then convert UDP to HTTP.
How To Set Up Unicast Streams?
If your mobile phone supports unicast streams, you just need appropriate applications with which you can watch IPTV. Examples of such applications are IPTV app and MX Player.
2. Watching IPTV On Your Android Device
With the following steps, you can easily set up IPTV on your iPhone 4 or on the models above.
Connect your iPhone with an internet connection that has IPTV streams.
You should have your playlist in m3u or m3u8 formats that are provided by your vendor.
Install a multimedia app. It is recommended to use an app that can support maximum formats and has the support to handle unicast and multicast streams.
After you are done, you can load the streams on your mobile and enjoy!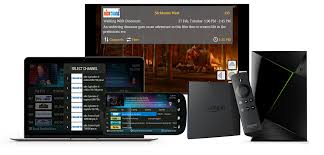 Watching shows and films has become much easier with IPTV. Having IPTV on your mobile phone can transform your entire experience. If you want to watch IPTV on your iPhone or Android device, the steps written above will help you with it.