This article examines the findings of a recently published research in relation to the impact of vouchers and coupon deals on people born between the late 1990s to mid–2000s. For many researchers, this is the most technologically aware demographic group owning an Android and is widely known as Generation Z. It follows the previous demographic group known as "Millennials".
Stores in the UK Struggle Following Post-Christmas Sales Analysis
As young people become more and more attached to mobile devices, such as Android phones and tablets, we're seeing a subtle shift in consumer spending patterns. The past holiday season in the UK saw a major change from physical shopping to mobile shopping. According to analysts, big stores struggled because people preferred to place orders on their phones, taking advantage of the latest offers and coupons. In fact, voucher codes that can be used for online orders were a major contributor to the shift towards virtual shopping.
But how did voucher marketing hold up through 2017? Valassis, an independent media company, recently did an extensive survey and found some results that may surprise you.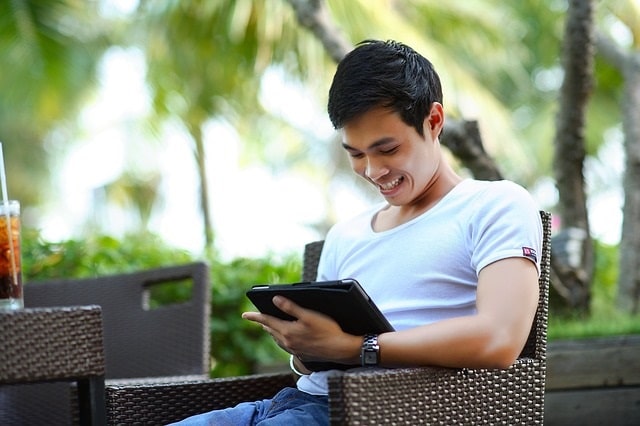 Young people in the UK shop from their Androids and iPhones using coupons
Coupon codes look like they are here to stay. In fact, Valassis' results indicate that coupon marketing is incredibly important. Some 80% of young shoppers make their final shopping decisions based on a combination of in-store sales, paper coupons.
Here's some more insight from the Valassis survey about how coupon offers in the UK influence people's shopping decisions:
Coupons influence what websites young people buy from
It turns out that coupons, loyalty programs, and digital offers are all key factors in determining which sites Generation Z shop at. 47% of young shoppers surveyed say that they vary the stores they visit based on advertised deals. In other words, if they hear about a top-notch sale in a website, they're willing to go online using their phones and visit that website to take advantage of the deal.
Vouchers influence what stores young people buy from
What does it take for a store to become a young peoples' primary shopping ground? Valassis indicates that customers choose their primary store based on paper coupons a whopping 91% of the time. However, that's not the only factor. 87% of young shoppers look for digital coupons and other electronic rewards programs when they decide where they'd like to shop.
How do promotional offers affect Android users shopping lists?
When it comes to Android users, coupon deals in the UK seem to change the trend from "what brand" to "what deal." Many young people enter a store with a list of items to buy. However, research indicates that more than fifty percent of young shoppers will deviate from this list. In-store coupon deals are one effective way of getting Generation Z to choose a discounted unfamiliar brand over their usual favorite.
Digital discount codes have similar effects. Valassis' survey says that nearly 70% of shoppers who are normally brand-loyal will purchase a competitor's products with electronic coupons. All it takes is an App flagging out a new discount code for a new retailer. These can cause a young person to jump ship and try the new brand. This can also be a great strategy for stores to get customers that don't normally have a brand preference to try out a particular product. Companies can use this as an opportunity to drive customer interest towards new products. Also, they can encourage shoppers to try overlooked product lines.
The benefits of coupons last even after the initial purchase. Young customers who pick up a coupon deal will leave positive reviews online. They may even tell their friends about the cool new brands they're trying out. Mobile users can be branded' biggest ambassadors. Most brands seem to have understood that.