Over the last few years, mobile apps have earned huge acclaim and popularity due to its tremendous benefits and features. Today, almost all companies/agencies have adopted a mobile application to grow their business worldwide and target new customers.
We see an infinite number of apps getting published regularly. It becomes quite challenging for app developers to develop a high-end app that lasts without going the extra mile. It is essential to work hard to make it successful on the Google Play Store.
If you have recently developed an Android mobile application and looking forward to improving the visibility of your mobile app on the Play Store, give your attention to these simple yet useful tips that will help you to enhance the visibility of your app:
First Step is to Test Your App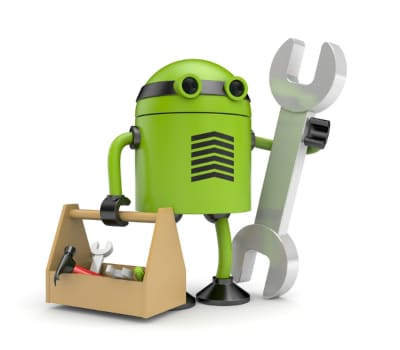 We all know that the first impact is the last impression. Users, who are facing a bug like crashing, UI not showing proper or usability problems in an application, it will possibly drop it right away. More than 90% of the unhappy users will write up a bad review & 40% will instantly uninstall the app as per the recent mobile app survey.
So it is recommended to test your app before you launch and with every new update. You can try services as Firebase Test Lab – cloud-based app-testing infrastructure. Here you can test across a wide variety of devices and device configurations, and see the final results- including videos, logs, and screenshots.
Essentials of Designing Mobile App Matter the Most
WhatsApp gained enormous popularity as an IM app, whereas other applications are still trying to achieve the same feet and deliver the same UX. The main reason behind WhatsApp popularity was the app designing with simple UI/UX. If you also have a dream of ensuring that your mobile app stands out from other apps present in Google Play Store, you should pay attention to keeping the application design as user-friendly as possible.
Keep the Graphics Attractive
Topmost downloaded apps on the web have attractive graphical features beginning from the app icon to the GUI. Therefore, it is a clear indication that graphics play an important in making an Android app successful, but still, various android programmers are there, who are not giving much attention to the graphics of an application as it justifies. Make sure that you do not follow the same path if you are looking forward to making your Android app rank among the top 10 apps on the Play Store.
Prefer Native App Development Over Hybrid App Development
The constant battle between hybrid and native apps doesn't seem to end in the near time. Ever since the app development became popular, the developers have been working on different ways to earn maximum engagement. If this is what you are looking for, you should prefer to develop a native app over a hybrid application. By doing this, you can get help in achieving the desired outcomes in a small time.
Title and Description
Google in its google play store guidelines, clearly mentioned that you should have a unique title for your app that is mainly focused on your app niche, and avoid too many common and familiar words. Same is the case with the description of an app. Ensure that you include what's valuable and required for users.
Additionally, you should not be afraid of imagining about your app marketing with SEO frame mindset.
Set a Clear Vision
I would recommend that you should not create an Android app just for the purpose of taking it online? Make sure that you set up a clear idea and try to come up with the plan that can address user interests and deliver the best potential solutions to their problems. No need for compensating for anything less than the best, so make sure to work hard until you come to any conclusion which will turn your idea into reality. Always hire an android developer who has great skills, excellent knowledge, and practical knowledge.
So, these are some of the basics yet vital tips that will you out in enhancing your android app's visibility on the Google App Store without any trouble.